American Girls & a Lesson on Branding
June 28, 2012
What can brunch at the American Girl Place in Chicago teach about delivering on a brand promise to customers? Plenty, it turns out.
My twin nieces just turned five. All they wanted to do for their birthday was go to the American Girl Place in Chicago, so my sister, mom and I took them to brunch. The outing was a huge success in large part because of how the American Girl store creates an overall experience for customers that is on-brand, on-message and delivers the all-important "reason to believe."

From the consideration given each dolls' individual character and stories, to the dolls and brunch experience itself, everything presents a cohesive message of a high quality, carefully orchestrated experience where the girls and their dolls are the stars and even the smallest details have been thought out. Everyone is special.
We see this focus on brand alignment and customer expectations every day in new product development and flavor creation, and it was interesting to see how it was executed during the brunch and relate it to my job as a market manager for FONA.

Photo: McKenna and Ruthie
When we arrived, the girls' new dolls were sitting at our table in high chairs waiting to meet us. When we ordered different entrees to taste and share, I noted the food and flavor options continued the focus of making the guests feel special and welcomed. Items like dips, fruit kabobs and macaroni and cheese — perfect for kids, and presented in a fancier way to help mark the brunch as a special occasion — and deliver on the American Girl Store brand promise of an up-scale experience where you and your doll are special. Even their use of the word "dining" on the American Girl Store website in reference to their tea, lunch, brunch and dinner options adds to the promise.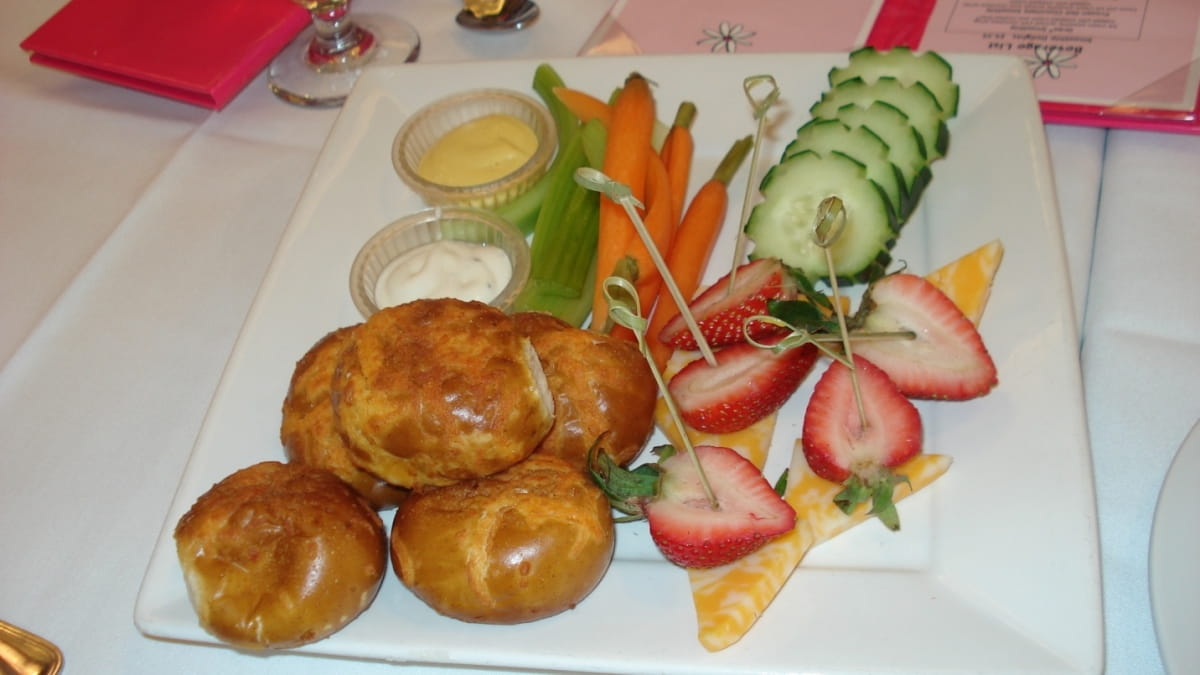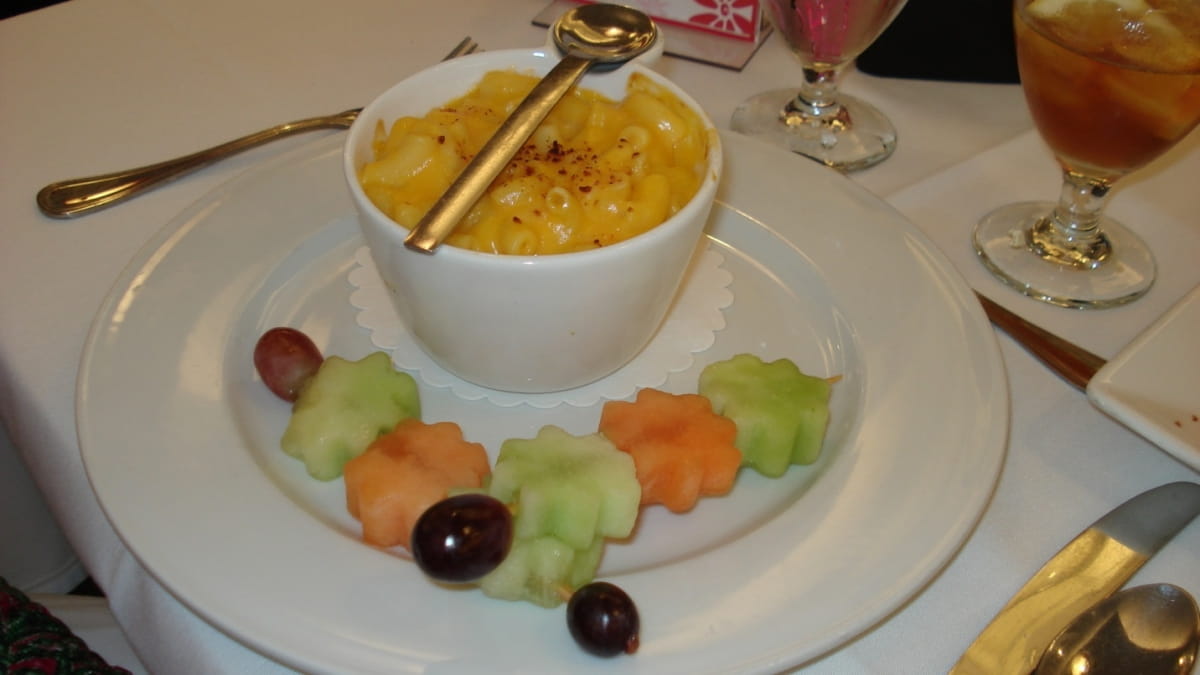 When dessert came around, the presentation continued to be on-message. The American Girl tagline is "Follow your inner star" and the logo incorporates three stars, so the pink and white iced cookie in the shape of the star was right on target as it reinforced the brand to customers in a tasty way.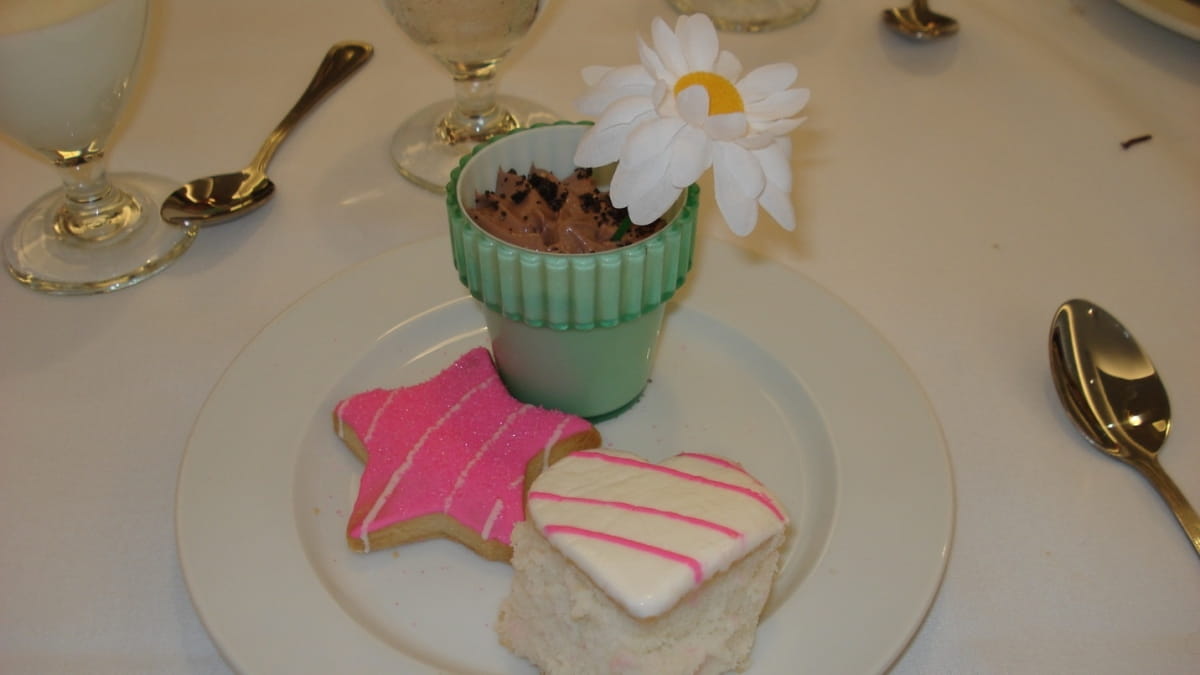 After brunch when we perused the store, the great detail and care for the story of each doll was clear. Every doll had clothing and accessories that were unique to their story. I was just so impressed with how the company delivers on its promise to customers at every turn. So, in summary, I took away some good insights from my afternoon on Michigan Avenue with the American Girls:

• Delivering on the promise of your brand is crucial and happens in both big and small ways.
• Paying attention to each project's story will help decide what really is important to the people that matter: your customers.
• Details matter!
• Always think about your audience and what they are expecting from your brand. What flavors, products, experiences, engagement are they looking for that align with your messaging?
• Try new things! Tasting and trying new ideas can lead to real inspiration for your next flavor or a product to fill whitespace in a category.
• And finally, always spend time with family and friends. I am already making plans to recreate the flower pot dessert of chocolate mousse and crumbled cookies with my soon-to-be-born son — someday! Add some gummy worms to the mix and I'll be the coolest mom ever!