A Tropical Excursion
August 3, 2012
On a recent trip to Maui, I found myself thrilled with all of the fresh fruits and beautiful flowers. I write and research everyday about fruits and flavors and to be able to see them firsthand in their natural environment was an amazing experience. No matter where you went there was something new to taste and see.

While visiting a tropical plantation, I saw pineapple growing right from the ground. They say you can actually grow your own pineapple at home—just plant the crown and it will eventually give you pineapples! I'm definitely going to try it.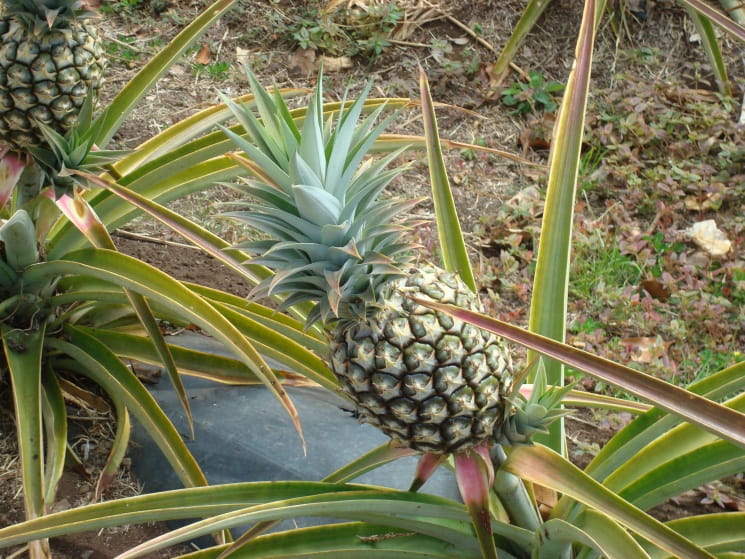 I have given many presentations that have included jackfruit without ever actually seeing the whole fruit in person. Well, I have now!! While walking through the tropical plantation, I saw it growing on a tree and was ecstatic.
Jackfruit is the largest tree-born fruit and can weigh up to 100 pounds. The jackfruit that I saw was about 25 pounds. It was definitely an exploration for the senses to see, touch and smell a fruit that is only available in faraway lands.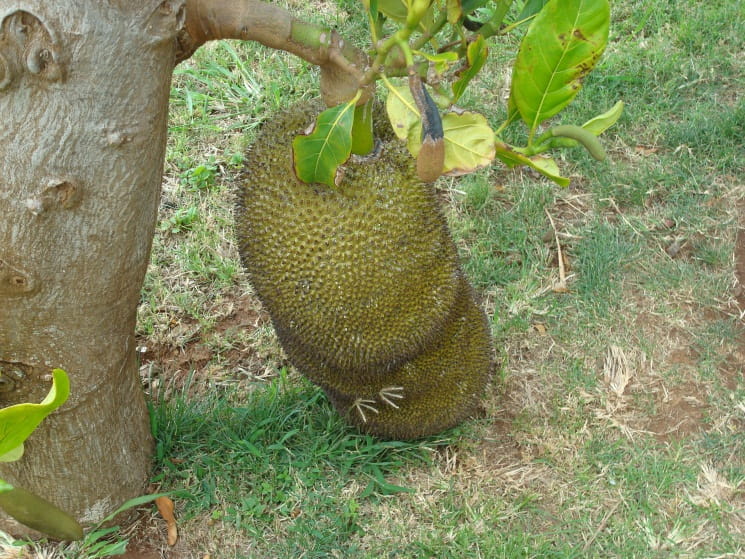 While exploring the island I also saw apple bananas growing on what looked like a tree, but it is actually a large herb with edible fruits. The apple banana is very similar to the bananas that we are familiar with, but are fatter and chunkier and once ripe, its flavor is both tangy and sweet displaying hints of apple and strawberry. I thought that it tasted very similar to an unripe everyday banana, which is how I prefer them.
Lastly, we drove through a coffee plantation. And since I have a great love for coffee, I wanted to share my pictures!