Pumpkin flavored dog treats?
November 20, 2012
Thanksgiving is one of my favorite holidays - I love food, especially pumpkin flavored food! Shopping at Trader Joe's this month I've been inundated with pumpkin flavored everything. Earlier in the month I picked up pumpkin cream cheese, pumpkin butter, canned pumpkin, an actual pumpkin and, yes, pumpkin flavored dog treats.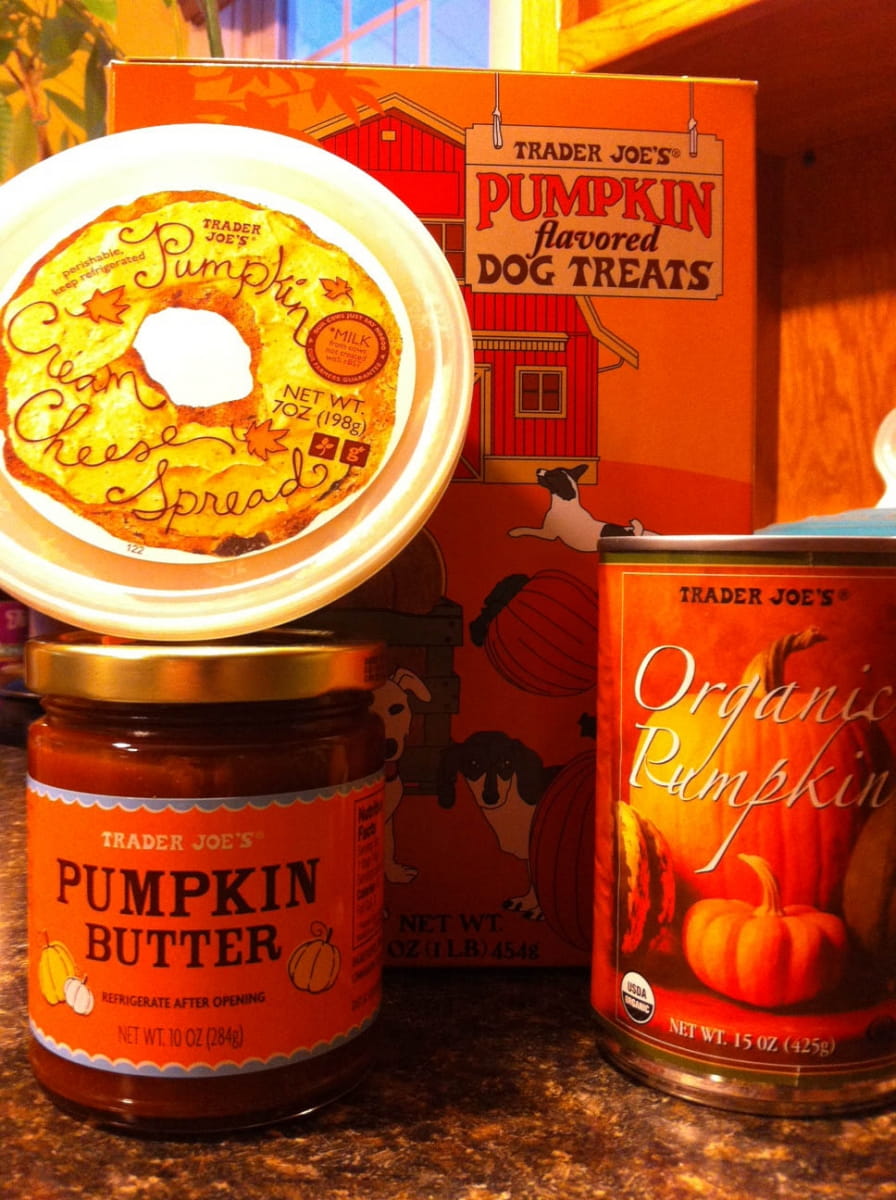 I really wanted to give the dog treats a try since my dog Dexter was less than descriptive about how they tasted, but the treats contain wheat flour and I'm allergic, so my husband had to try them and relay how they tasted to me. Had I warned him that the cookies were not intended for humans, he might not have been as shocked at the not-so-sweet flavor he encountered... A quick swallow later, he said the cookies didn't have a very pronounced pumpkin flavor. I guess the consumer test results came back inconclusive.

Regarding the other pumpkin flavored products I purchased, the cream cheese was by far my favorite. It contains real pumpkin and isn't overly sweet. I'm definitely on my second container! I found the pumpkin butter to be overly sweet and haven't found much of a use for it.

Go pick up some pumpkin flavored treats for you and your canine companion and have a happy Thanksgiving!