Blackberries led me to a new flavor discovery!
August 5, 2013
The image of Blackberry Swirl Ice Cream is what got me.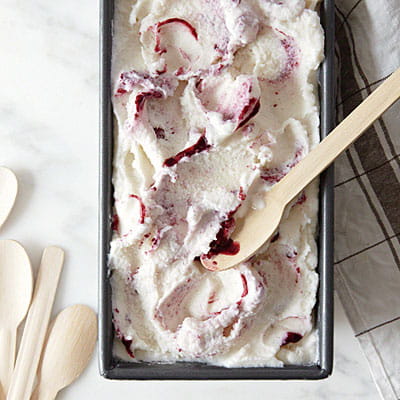 Then I read, "We finally found success with a mix of whole milk, marshmallow crème and crème fraîche"." I didn't know what crème fraîche was, but I knew I wanted to eat it. Turns out it is a thick, soft, smooth cream that has a "rich and tangy, almost nutty, flavor."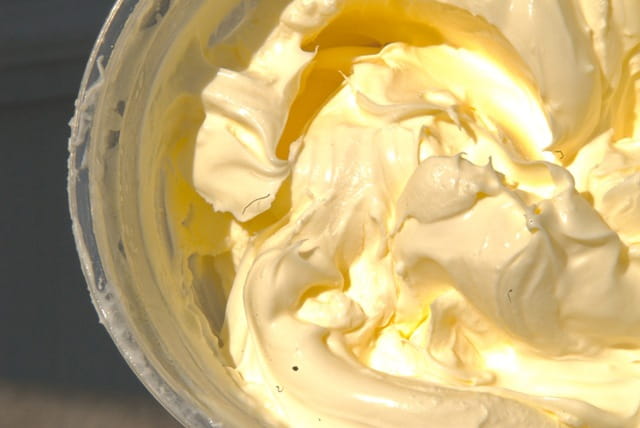 Oh my gosh, this mixture of ingredients sounds so yummy. I want to make this and eat it right now! Just in case you do too, here is the full recipe for Blackberry Swirl Ice Cream. After seeing this recipe I want berry pie and berry crepes with Blackberry Swirl Ice Cream on top! I don't eat enough fruit, so this can only be a good craving, right? Well, I don't care… It sounds great to me!
Ingredients


2/3 cup sugar


2 teaspoons vanilla bean paste


1/4 teaspoon salt


1 (7.5-ounce) jar marshmallow creme


1/2 cup crème fraîche


4 cups whole milk, divided


2 tablespoons light-colored corn syrup


Preparation


Combine first 4 ingre­dients; beat with a mixer until smooth. Beat in crème fraîche and 1 cup milk. Stir in 3 cups milk and corn syrup. Pour into the freezer can of an ice-cream freezer; freeze according to manufacturer's instructions.


Blackberry Swirl Ice Cream: Prepare No-Cook Vanilla Ice Cream. Combine 1 cup blackberries and 1 tablespoon fresh lemon juice in a food processor; process until smooth. Strain the berry mixture through a fine sieve over a bowl; discard solids. Scrape ice cream into a freezer-safe container. Drizzle berry mixture over top of ice cream; swirl gently. Cover and freeze 1 hour. SERVES 8 (serving size: about 3/4 cup) CALORIES 255; FAT 9.2g (sat 5.5g); SODIUM 150mg


(Recipe from Cooking Light, August 2013)
Now, back to crème fraîche… I thought I might have a hard time finding a variety of recipes with this ingredient (since it is hard to find in stores), but I was shocked when I went to Pinterest and found the most random and unique combinations! Apparently crème fraîche goes with everything —desserts, fish, steak, beverages, fruit, oysters, everything! I know that I would love to try the Candied Pumpkin Tart with Honey Crème Fraîche sauce, Scalloped Potatoes with Crème Fraîche, Raspberry Crème Fraîche Tart, Crème Fraîche Salmon, Crème Fraîche Ice Cream… Well I should probably stop there; this could go on for a while.
There was one recipe that I am not sure about trying, but it definitely caught my attention —Purple Potato Chips with Crème Fraîche and Caviar. This recipe can be found on marthastewartweddings.com; it is a Do-It-Yourself, Cocktail-Hour recipe. You basically just need a medium purple potato, a little bit of crème fraîche and caviar.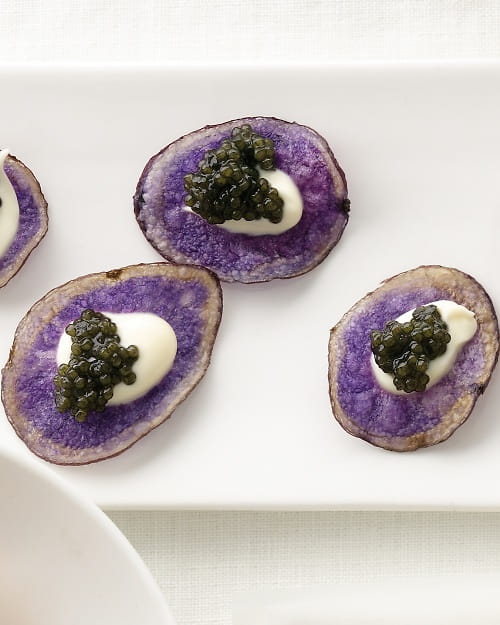 This is unique, for sure, but I might just go ahead and say that I don't think I would like this one. However, I haven't forgotten about the million other crème fraîche flavor combinations I want to try!