Luke Slawek & wife Megan honored as CASA Kane County Children's Champion Couple for dedication to children in juvenile court system
March 3, 2014
March. 3, 2014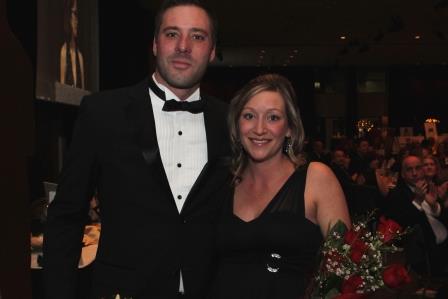 FONA International, developer and manufacturer of complete flavor solutions for some of the world's leading food, beverage, nutraceutical and pharmaceutical companies, is pleased to share that FONA President Luke Slawek and his wife Megan were honored Saturday night as the Children's Champion Couple by CASA Kane County for their generous support of the organization through philanthropic and volunteer initiatives, having a tremendous impact on the lives of thousands of abused and neglected children in our community's juvenile court system.
In a letter to the couple announcing the honor, CASA Executive Director Gloria Bunce said, "You lead this program and our community by example and never ask for anything in return. The needs of the children served by the CASA program are great, and yet so basic in nature.  Few people understand that better than the two of you." Bunce continued, saying Luke and Megan were a "natural choice" for the special award.
The award was presented at the Children's Champion Celebration at the Q Center in St. Charles, CASA's largest fundraising event of the year in support their efforts to advocate for abused and neglected children, giving them a better chance to thrive.