2015 Flavor Radar Watch List
January 26, 2015
Assertions about flavor trends can sometimes seem heavy on intangibles and light on data. To fill this gap between theory and fact, FONA developed Flavor Radar®, a flavor mapping methodology that trends flavors from novel idea to everyday pantry staple.
FONA's Flavor Radar is the perfect mix of current data points from industry-renowned databases and in-depth analysis on how a flavor trend is affecting the food industry.
Flavor Radar encompasses four categories: Novel, Up & Coming, Mainstream and Everyday. These categories are driven by FONA's expert analysis of a comprehensive set of indicators including restaurant menus, new product introductions and print media data.
Read below for a sneak peek of each category and a few of the flavors we will be keeping a closer eye on in 2015!
CATEGORY: NOVEL
Feijoa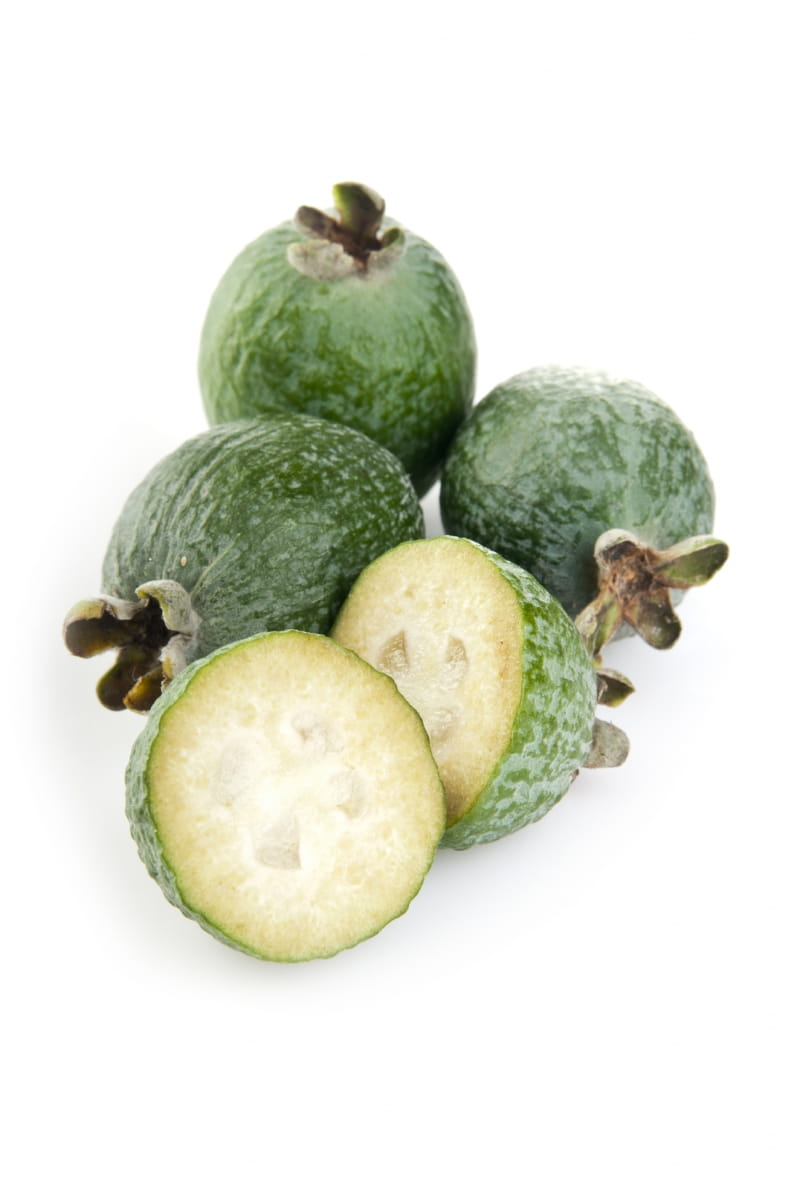 Description:
Native to South America, the egg-shaped fruit has a thin, bright green skin covering cream-colored flesh and a jellylike center. Feijoa is high in fragrance and complex in flavor with notes of quince, pineapple and mint. 
On the Restaurant Menu:
Dieu Du Ciel Cocktail featuring New Belgium Heavenly Feijoa Tripel Ale brewed with Feijoa and Hibiscus: The Birch Bar
Products of Note:
Benjer Apple & Feijoa Juice: New Zealand
La Abuela Mechas Feijoa Mint Yogurt: Colombia
Sunshack Feijoa Elderflower Cider: Australia
Flavor Pairings:
Apple
Apricot
Passion Fruit
Honeysuckle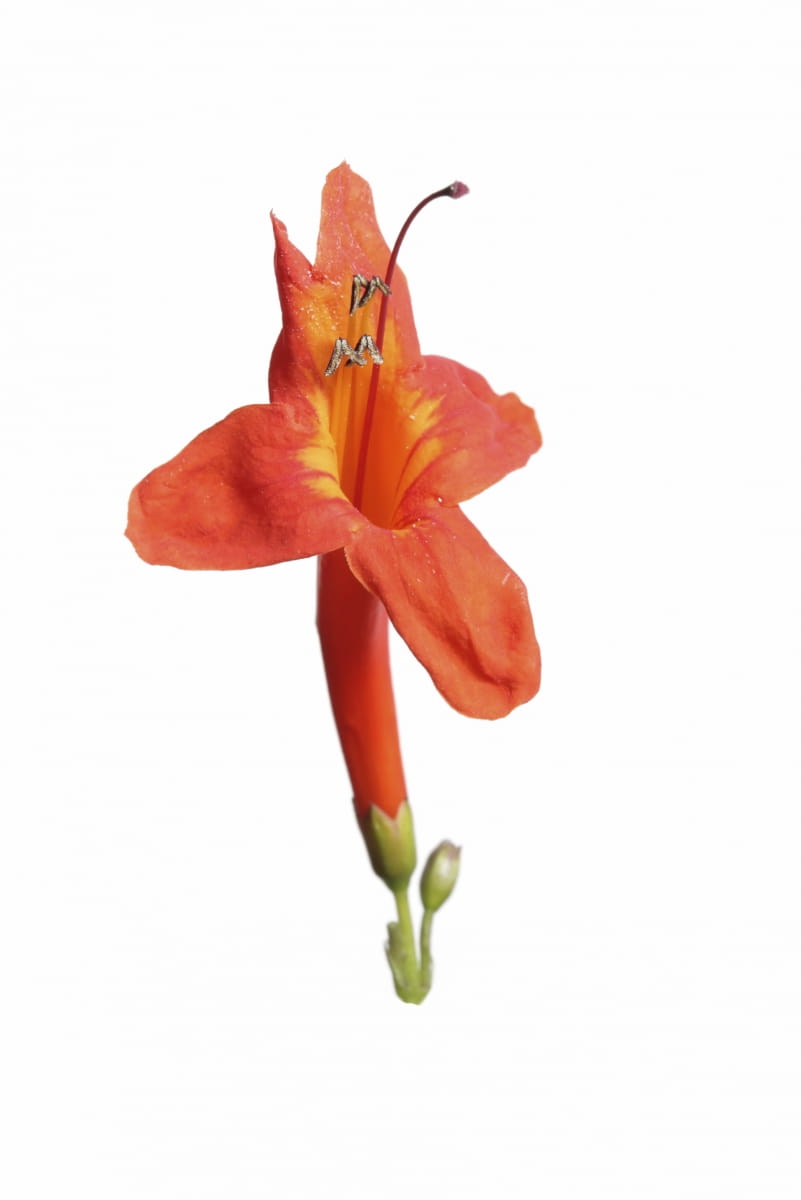 Description:
Known for its sweet, honey-like nectar, honeysuckle refers to a group of flowering vines that grow throughout most of Asia, Europe, and the Americas. Honeysuckle is commonly used to flavor beverages and tea.
On The Restaurant Menu:
Honeysuckle Fizz Cocktail featuring Cucumber, Oranges, Agave Nectar and Sparkling Honeysuckle Water: Fleming's Steakhouse and Wine Bar
Canyon Road Moscato featuring Melon, Pears and a hint of Honeysuckle: Tavern on the Hill
Spring Blossom Cocktail featuring Fresh Squeezed Strawberries, Lemon and Honeysuckle Syrup: Highlands Bar and Grill
Products of Note:
Drink Chia Honeysuckle Pear Drink: USA
Passionfruit, Pomegranate & Honeysuckle Flower Flavored Ceylon Black Tea: Indonesia
Wangsang Chrysanthemum with Honeysuckle Flower & Licorice Juice Drink: Thailand
Flavor Pairings:
Chrysanthemum
White Peach
Pomegranate
Explore more Novel flavors by downloading the full report 
here
!
CATEGORY: UP & COMING
Rhubarb

Description:
Part of the buck-wheat family, rhubarb has thick, celery-like stalks and large leaves. The two basic types are Holthouse and Field Grown which are characterized by varying color. Rhubarb is botanically a vegetable but more commonly eaten as a fruit because of its extreme tart flavor. 
On The Restaurant Menu:
Rhubarb Walnut Tart with Ginger Cream, Raspberry Caramel & Strawberry Rhubarb Sorbet: Rialto Restaurant
Wood Roasted Quail with Grilled Corn Johnny Cakes & Rhubarb Marmalade: Abacus Restaurant
Rhubarb Fizz featuring Cruzan Estate Light Rum, Housemade Rhubarb Liqueur, Club Soda & Lemon: Highlands Bar & Grill
Products of Note:
2 Towns Ciderhouse Rubarbian Cider
LouLou's Garden Rhubarb Mayer Lemon Jam
Fox Barrel Rhubarb & Elderberry Unfiltered Pear Cider
Flavor Pairings:
Strawberry
Blueberry
Lemon
Truffle (Mushroom)

Description:
This exceptional fungus grows 3-12 inches underground next to the roots of trees. Truffles have a slight mushroom flavor like their relatives, but have deeper, earthier undertones. They are slightly reminiscent of wood or nuts. Because of the different varieties, truffle flavor can differ depending on the source of the truffles.
On The Restaurant Menu:
Black Cod with a Black Truffle Vinaigrette: Rover's
Pepperoni & Arugula Flatbread with a Roasted Garlic and Truffle Alfredo Sauce: Maggiano's Little Italy
Truffle Fries: Yard House
Products of Note:
Whole Foods Truffled Ricotta Asiago Dip
Pop Art Rosemary Truffle Gourmet Popcorn
Dean & Deluca Black Truffle Sea Salt Pretzels
Flavor Pairings:
Butter
Hazelnut
Cream
Learn about more Up & Coming flavors by downloading the full report 
here
!
CATEGORY: MAINSTREAM
Curry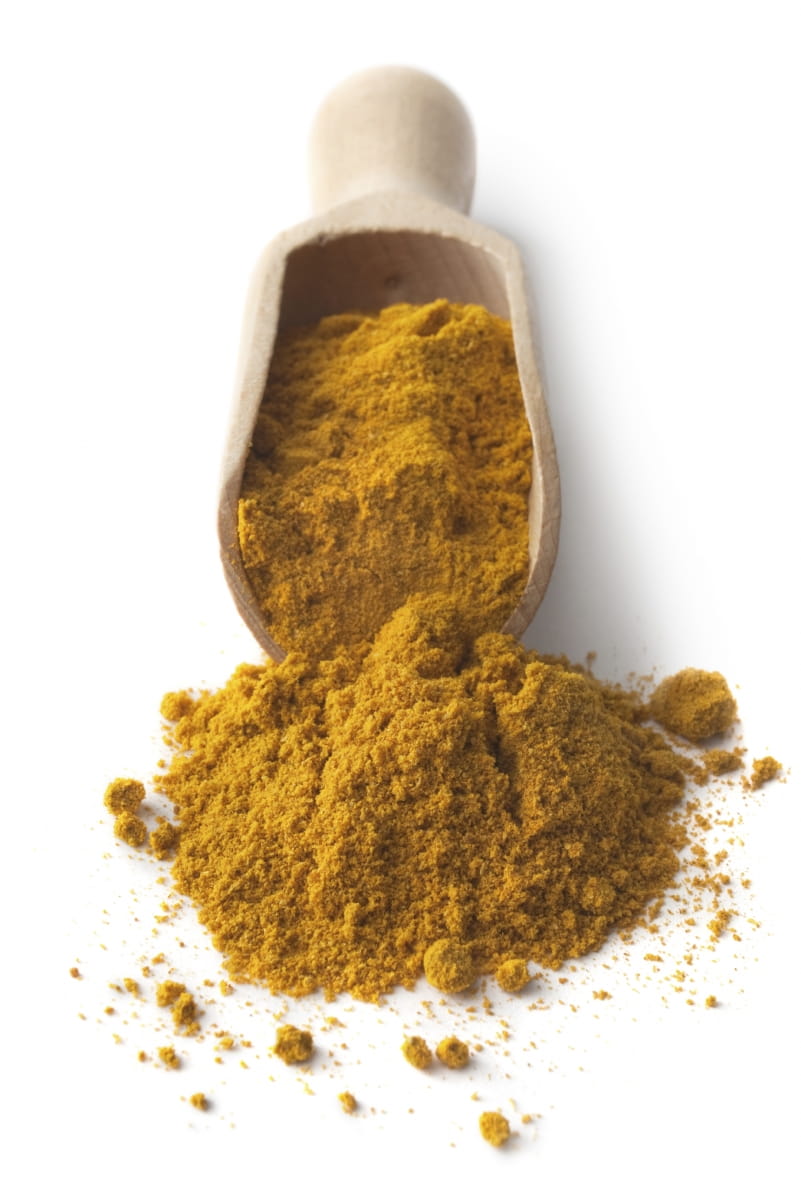 Description:
From the southern Indian word kari, 
meaning "sauce," comes this 
catch-all term that is used to refer to 
any number of hot, spicy, gravybased 
dishes of East Indian origin.
On The Restaurant Menu:
Green Curry Chicken with Eggplant, Sugar Snap Peas, Chayote, Thai Basil, Cilantro with Jasmine Rice: RockSugar Pan Asian Kitchen
Thai Coconut Shrimp Soup with a Curry Broth: Au Bon Pain
Cauliflower Veloute with Marcona Almond Curry Essence: Gotham Bar & Grill
Products of Note:
Solar Raw Food Spicy Curry Lime Ultimate Kale Chips
Pop Art Thai Coconut Curry Gourmet Popcorn
Hope Foods Hope Dips Organic Curry Habanero Dip
Flavor Pairings:
Coconut
Mango
Papaya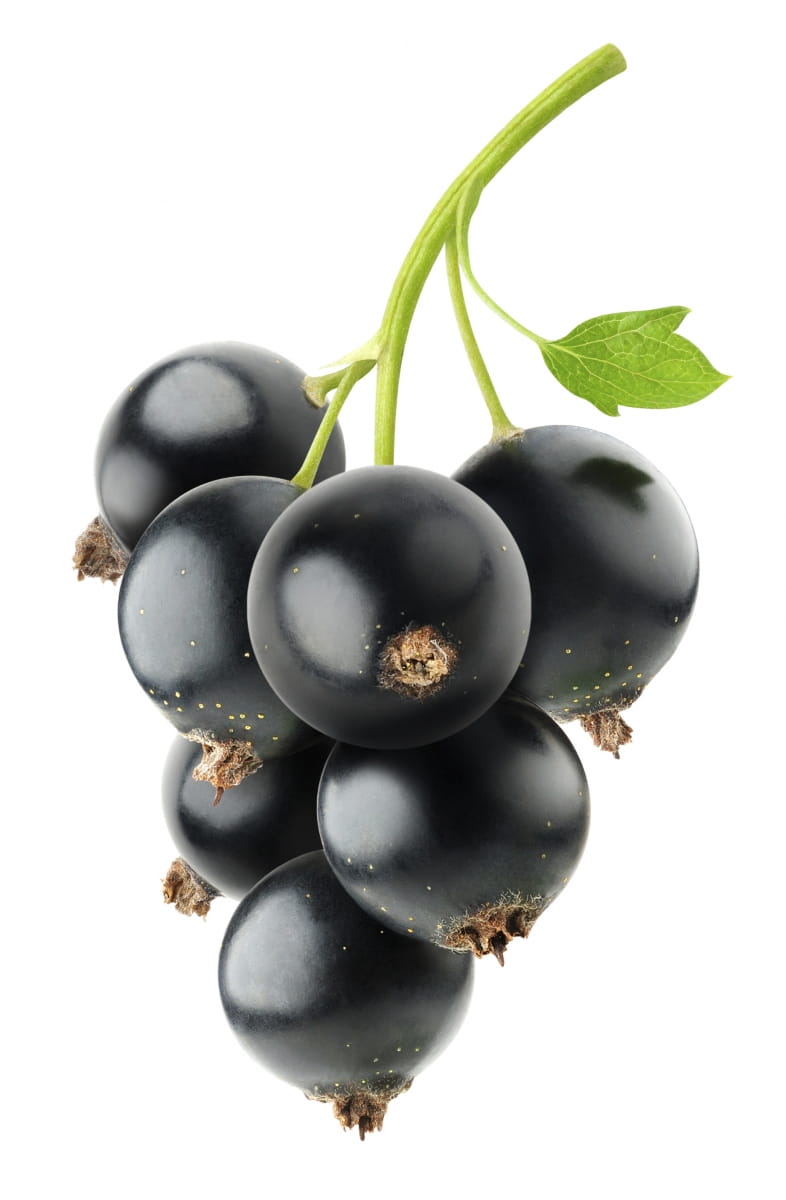 Description:
Similar in composition to the gooseberry, black currants are small in size with glossy skin. This berry is high in fragrance, deep purple in color and is most often used for preserves, liqueurs and syrups.
On The Restaurant Menu:
Quince Torte with Black Currant Sorbet, Maple Mascarpone Cannoli & Warm Mulled Apple Cider: Janos Restaurant
Slow Roasted Organic Beets and Peaches with St. Agur Bleu Cheese & Black Currant Vincotto Vinegar: Chaya
Nightingale Cocktail featuring Perry's Tot Navy Strength Gin, & Homemade Black Currant Syrup: The Spotted Pig
Products of Note:
Epic Dried Lamb Currant & Mint Bar
Irresistibles Life Smart Antioxi Smart Pomegranate & Currant Artisan Petite Loaf
Amore di Mona Dark Chocolate & Currants
Flavor Pairings: 
Cranberry
Ginger
Apple
Learn about more Mainstream flavors by downloading the full report 
here
!
CATEGORY: EVERYDAY
Sweet Potato

Description:
Part of the root vegetable family, sweet potatoes are vivid orange in color with smooth skin and tender flesh. They are starchy and sweet in flavor lending versatility to preparation in everything from soups, sauces, salads, beverages and desserts. Native to tropical regions in the Americas, sweet potatoes' peak season is in the summer months.
On The Restaurant Menu:
Sweet Potato Cocktail featuring Maker's Mark Kentucky Straight Bourbon Whisky, Chef Prepared Sweet Potato Syrup, Nutmeg & Cinnamon Stick: Jimmy V's Steakhouse & Tavern
Sweet Potato Doughnuts with Toasted Pecan Ice Cream: Rathbun's
Cashew Crusted Tilapia with Jamican Rum Butter & Sweet Potato Cous Cous: McCormick & Schmick's
Products of Note:
Millchap Company Cranberry & Almond Sweet Potato Granola
President's Choice Sweet Potato & Harissa Dip
Blue Hill Know Thy Farmer Sweet Potato Yogurt
Flavor Pairings:
Sea Salt
Apple
Cinnamon
Avocado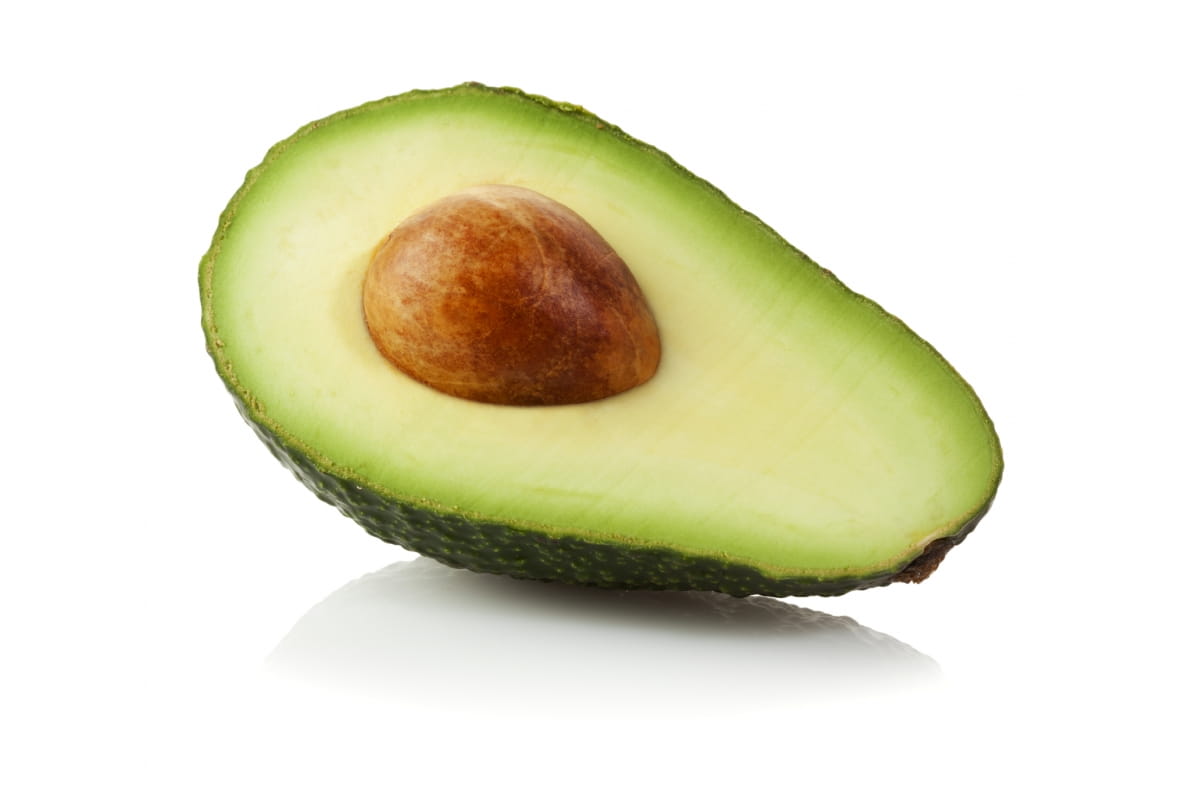 Description:
Native to tropical regions, avocados are pear-shaped fruit with textured skin ranging in color from green to purple-black. Known for their buttery texture and nutty, rich flavor, this fruit is most commonly used in guacamole, on salads and sandwiches and prepared raw. The most widely marketed varieties of avocado are Hass and Fuerte.
On The Restaurant Menu:
Tomato Tortilla Soup featuring Avocado Relish, Queso Oaxaca & Cilantro: Mesa Grill
Blackberry Sage Crisp with Avocado Meyer Lemon Ice Cream: Abacus Restaurant
Shrimp & Chicken Quesadilla with Jalapeno Peppers & Avocado Lime Dressing: Longhorn Steakhouse
Products of Note:
Bolthouse Farms Cilantro Avocado Yogurt Dressing
Magnolia Avocado Ice Cream
Hope Hummus Organic Spicy Avocado Hummus
Flavor Pairings:
Key Lime
Black Bean
Hummus
Learn about more Everyday flavors by downloading the full report 
here
!
____________________________________________________________________________
FONA CAN HELP!
Let FONA's market insight and research experts translate these trends into product category ideas for your brand. They can help you with concept and flavor pipeline development, ideation, consumer studies and white space analysis to pinpoint opportunities in the market. Our flavor and product development experts are also at your service to help meet the labeling and flavor profile needs for your products to capitalize on this consumer trend. We understand how to mesh the complexities of flavor with your brand development, technical requirements and regulatory needs to deliver a complete taste solution. From concept to manufacturing, we're here every step of the way. Contact our Sales Service Department at 630.578.8600 to request a flavor sample or visit 
www.fona.com
.