Cheers: Liquor in Chocolate & Desserts
January 22, 2015
During our recent winter trend excursion, liquor-infused chocolates and desserts were a hot trend. From wine and champagne to rum, limoncello, and even the blue liqueur Hpnotiq, people are using a variety of alcohol flavors to create treats for consumers.
Anna Shea Chocolates
Located in South Barrington, IL, this chocolate shop offered an extensive selection of chocolates featuring alcohol. In fact, nearly a third of their 35 options were alcoholic. A large window in the kitchen gives curious visitors a front row seat to the creation of the treats — and provides a glimpse of the shelves of liquors used in the recipes.
· Wells Banana Bread Beer and banana
· Amaretto and tart cherries
· Vodka & triple sec with cranberries, lime juice
· Riesling and pear
· Black walnut liqueur with walnut butter and cinnamon
· Brandy with banana, brown sugar, caramel and cinnamon
· Tequila with lime and white chocolate
· Lagunitas Night Time Ale with white and milk chocolate
· Red port and dark chocolate
· Champagne with oranges
· Kentucky bourbon with pecans
Guilty Pleasurez Cocktail Cupcakes

I met Tracey Glover, founder of Guilty Pleasurez Cocktail Cupcakes, and learned she currently offers nearly 20 varieties of alcohol-infused cupcakes, but will make a special order if your favorite liquor isn't on her menu. Tracey explained that the alcohol is in the cupcake batter, as well as in the buttercream frosting that top each variety for maximum flavor. In addition to the Jack Daniels and Rum Chata cupcakes I was lucky to sample, here are some of Guilty Pleasurez's other flavor options:
· Hpnotiq (fruit juice, vodka, cognac)
· Courvoisier
· Limoncello
· Guinness and honey ale
· Chocolate Caramel Bailey's
· Mango margarita
· Apple martini
· Raspberry schnapps, vodka and pineapple juice
· Peach schnapps, Orange Patron, vodka
Cakes Under the Influence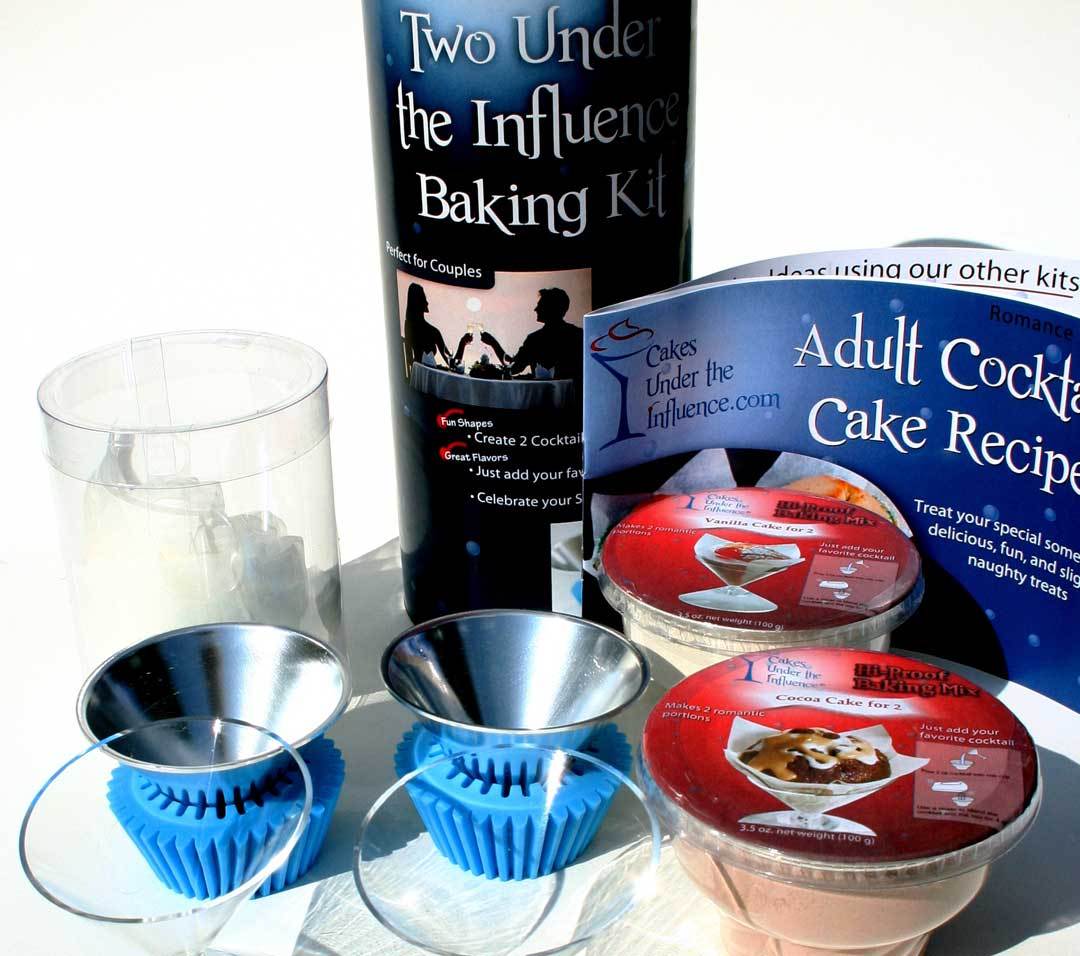 We discovered this company at America's Baking and Sweets Show. They sell specialized baking products to assist home cooks with the creation of alcohol-flavored cakes. (For example, flour mixes that allow for more liquid for enhanced flavor.) There are many, many recipes on their website, and a few interesting highlights are:
· Black Fang Jagermeister Cookie with Tangerine Glaze
· Apple Chata Cake with Bourbon-Glazed Apples
· Boilermaker Cake with Honey Whiskey and Beer
· Black Russian Cupcakes with Vodka and Coffee Liquer
· 3 Musketeers® Cake with Malt, White Rum, Irish Cream & Creme de Cacao Chocolate Ganache
Sweet & Saucy Caramel Sauces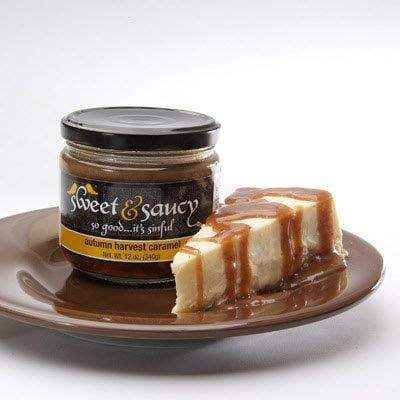 Also spotted at the baking and sweets show, Sweet & Saucy makes "hand crafted, hand stirred, small batch caramels with ingredients you can pronounce." They sell a variety of sauces including these alcohol-flavored options:
· Amaretto
· Chardonnay Peach
· Whiskey
· Rum
> > > > > >
RumChata on the Rise
RumChata is combination of the popular Mexican rice and cinnamon drink horchata, Caribbean rum and Wisconsin dairy crème, and we saw it at nearly every stop we made! The company even had a booth at the baking and sweets show, offering samples and recipes to visitors. Appearing at a baking show might seem odd at first glance, but RumChata is popular in food recipes, in addition to drinks. The RumChata website lists more than 130 drink and food recipes, including pumpkin-spice muffins, French toast and sweet potato casserole. Drink mix ingredients include a wide range of options, such as orange juice, coffee, amaretto, limoncello or banana liqueur and caramel vodka. A quick peek at Pinterest turns up additional recipe ideas for flan, fudge, banana bread, cookies, truffles and pudding shots.
RumChata first appeared in bars in 2009 and now enjoys "one-fifth of the volume in the $1 billion U.S. market for cream-based liqueurs," according to Bloomberg International. RumChata is out-selling Bailey's in some areas, including Wisconsin and Illinois, and even drawing men to seasonal drinks, which are usually more favored by women. In fact, according to RumChata creator Tom Maas, 47% of RumChata drinkers are male.
Spotted on the Menu
Elevation 486, Twin Falls, ID: Monsternog (RumChata and eggnog)
Bakers Restaurant, Elkton, MD: Razzpresso Tini (Rumchata, espresso vodka, raspberry vodka)
TK's Bar & Grill, Mount Bethel, PA: Root Beer Chata Float
Buffalo Wild Wings: Pumpkin Rumchata Martini
Read more about RumChata in this previous post.
Sources
https://magicvalley.com/entertainment/holiday-cocktails-to-warm-up-cold-nights/article_ae5886d4-0636-5693-9dcd-de88903aa9cb.html
https://www.lehighvalleylive.com/food/index.ssf/2013/12/rumchata_drink_recipes_from_tk.html
https://www.businessweek.com/articles/2014-10-09/rumchatas-success-is-game-changer-among-cream-liqueurs
Images from guiltypleasurezcupcakes.com, cakesundertheinfluence.com, momblogsociety.com, rumchata.com.