Flavor Insight: Pear
October 5, 2015

Download the full report here!
Pear This, Pear That
There are over 5,000 varieties of pears grown throughout the world in temperate climates. France is known for its superior pears and in the United States most of the cropis  from California, Oregon and Washington. Mother Nature protected the easily bruised pear by making it better when picked while still hard. Unlike most fruit, it improves in both texture and flavor after it's picked.
Pears range in shape from spherical to bell-shaped and in color from celadon green to golden yellow to tawny red. Ripe pears are juicy and depending on the variety, can range in flavor from spicy to sweet to tart.
Pears are in season from late July to early spring, depending on the variety and the region. When picking pears, choose those that are fragrant and free of blemishes. They contain small amounts of phosphorus and vitamin A.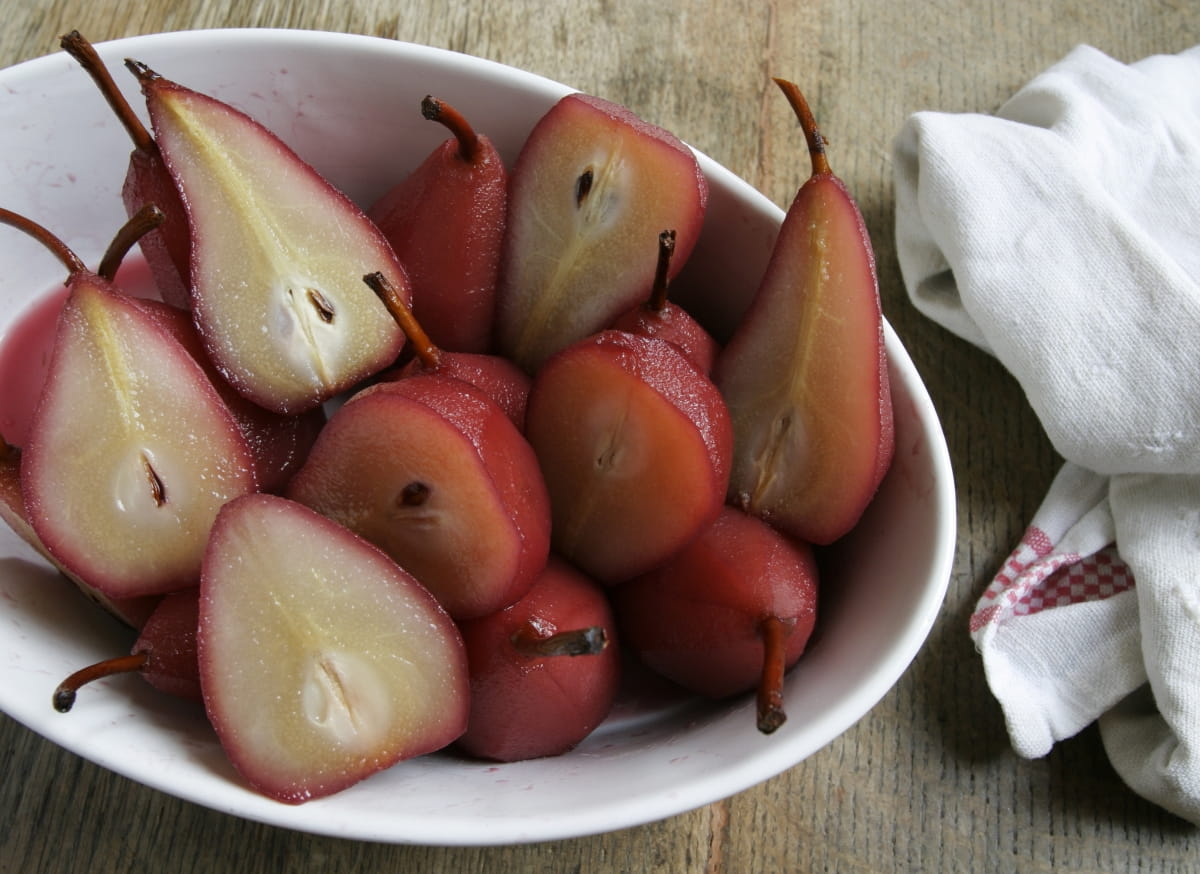 Lions & Tigers & Pears! Oh My!
There are several mentions of pear in print media including:
In January 2015,
Good Food Magazine
based in the UK included a recipe for a fruit plait. This kid friendly treat is similar to a strudel with ready-rolled puff pastry rather than filo. The recipe calls for apples, pears, apricot jam, cinnamon, and honey. It wouldn't be a children's treat with a dollop of ice cream served up with it.
Saveur's
March 2015 issue featured a recipe for spiced pear syrup. This syrup was used to make a chili cocktail that was featured in a 2013 issue. This syrup combines pear puree, fresh ginger, nutmeg, sugar, and a cinnamon stick. Plus, it only takes 30 minutes to make!
Pears are not a year round fruit, so it is no surprise that
Cooking Light
featured it in its "What's in Season?" section.  The article discusses a few of the different types of pears. The Anjou is described as the "most abundant variety" which is why it is usually the kind you will find in a supermarket during the late spring and early summer. The Bosc pear is great for poaching and preserve-making because it holds its shape very well. Seckel pears are the smallest commercially grown variety and often used as garnishes.
Bloggers Love Pear Too!
Pear Crisp with Vanilla Ice Cream, The Pioneer Woman
Prickly Pear,
Beer Man
Pear-Ginger Pork Chops,
MensFitness.com
Goat Cheese Cheesecake with roasted Rosemary Pears,
WholeFoodsMarket.com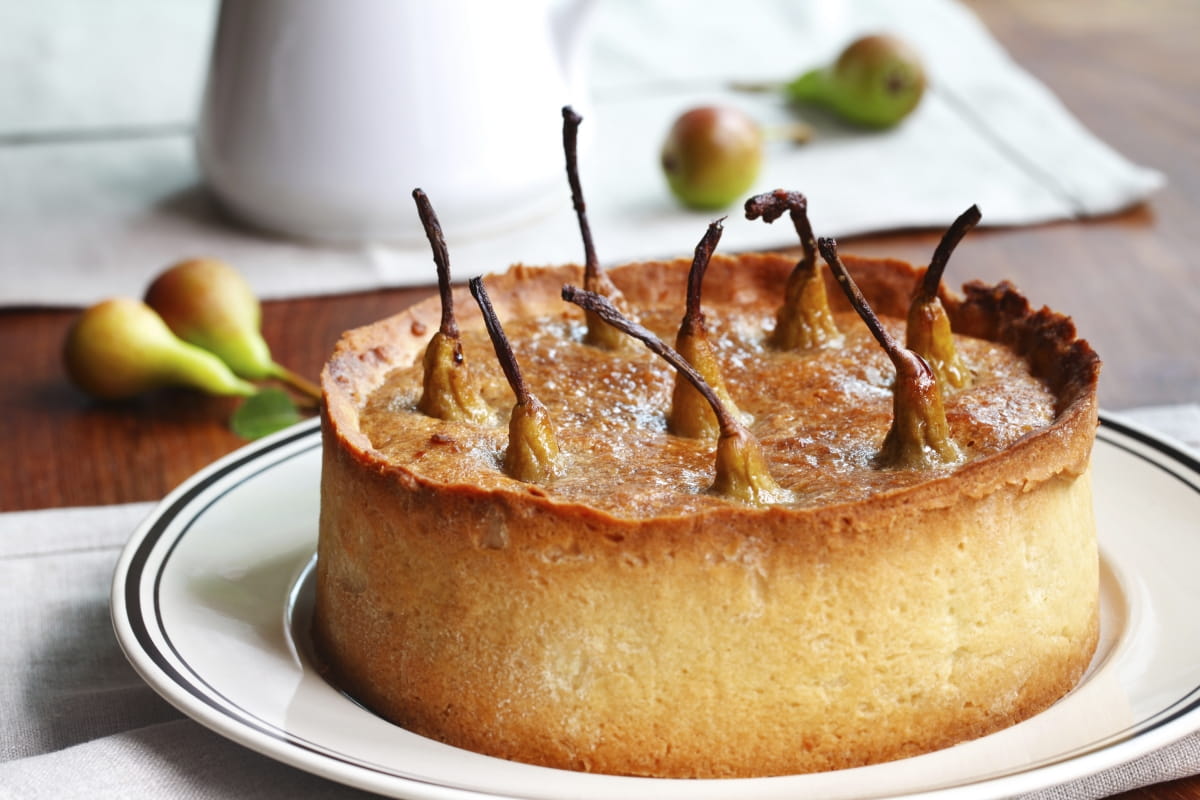 Pear on Social Media
Twitter
The search for "pear" gives users Tweets and Twitpics of various pear dishes. The results range from a vegan friendly and gluten free Caramel Pear Bake to a Chicken, Brie, & Pear Sandwich with Balsamic Onions. Bartholomew's Pub in Victoria, British Colombia tweet the specials of the day which featured a Caramelized Pear & Chorizo Pizza.
Food.com
There are over 3,000 pear related dishes on food.com. Some of the dishes include apple, pear, and cucumber salad; sweet potato and pear soup; and pork chops with pears. Some other recipes are for pear honey, pear jam, harvest pear crumb pie, and vanilla poached pears.
Pinterest
Pinterest is filled with pear inspired recipes. There is a recipe for pear butter, cinnamon baked pears, pear and vanilla jam, pear crisps, and a pear tart. There pins relating to choosing the perfect pear in your recipes, as well as a pin for the "7 reasons to eat more pears".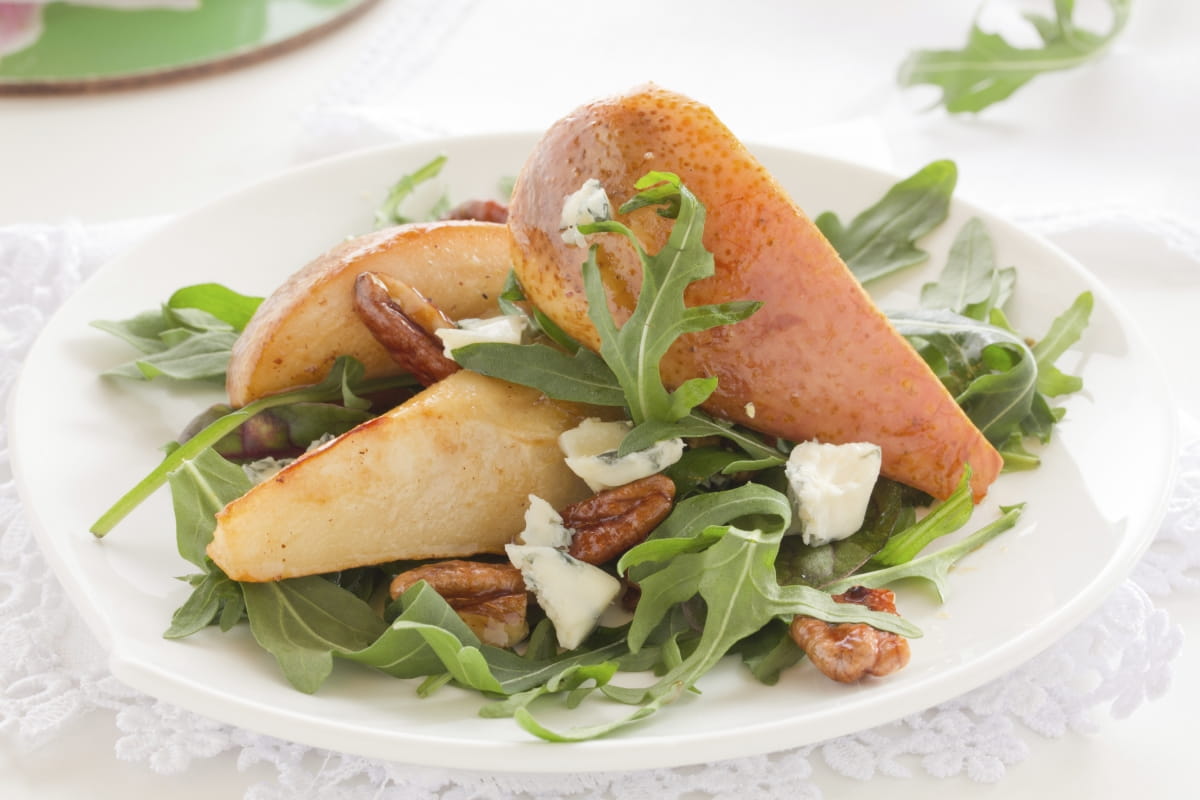 Pear On the Menu
Grilled Pear and Roquefort Tart,
Sanford Restaurant
Poached Pear and Arugula Salad,
Blue Ginger Restaurant
Pear Necessity,
Texas Steakhouse & Saloon
Compressed D'Anjou Pears,
Stephan Pyles
Pear Mojito,
Cut 432
Caramelized Pear,
Aureole NY
Chef Melody Bishop of Lark on the Park created this delicious arugula, pear, and pomegranate fall salad. She likes to make it with Fuyu persimmons, but says that Asian pears also work well with the flavor combo. Place arugula and lettuce, pears, pomegranate seeds and walnuts in a large mixing bowl. Sprinkle with salt, pepper and Caramelized Shallot Vinaigrette. Toss gently to coat leaves evenly. Taste and adjust salt or dressing if necessary. Gently lift leaves out and place on a platter. Top with the dressed seeds, pear slices and walnuts that tend to sink to the bottom of the bowl. Top salad with chèvre. Source: Dallasnews.com
Pear New Product Introductions - Global
Between 2009 - 2014, there have been 3,420 new product launches globally.
The top categories are Desserts, Yogurt and Baby Fruit Products
Products of Note
Dried Pear & Apricot Roll: South Africa
Apple & Pear Flavored Oat Drink: Finland
Pear New Product Introductions - North America
Between 2009 - 2014, there have been 350 new product launches in North America.


The top categories are Desserts, Yogurt and Baby Fruit Products


Products of Note
Siggi's Icelandic Sty;e Cream-Skyr Strained Low Fat Spiced Pear Yogurt
Ciao Bella Bartlett Pear Hibiscus Sorbetto
___________________________________________________________________________________
Looking for more flavor inspiration? Check out this recent flavor report about fruit flavors.
___________________________________________________________________________________
FONA CAN HELP!
Let FONA's market insight and research experts translate these trends into product category ideas for your brand. They can help you with concept and flavor pipeline development, ideation, consumer studies and white space analysis to pinpoint opportunities in the market. Our flavor and product development experts are also at your service to help meet the labeling and flavor profile needs for your products to capitalize on this consumer trend. We understand how to mesh the complexities of flavor with your brand development, technical requirements and regulatory needs to deliver a complete taste solution. From concept to manufacturing, we're here every step of the way. Contact our Sales Service Department at 630.578.8600 to request a flavor sample or visit 
www.fona.com
.