Latin Flavors' Growing Influence
November 16, 2015
Consumers increasingly look for quality in variety and adventure, rather than in the comfort of traditional foods. We are seeing growth in consumer interest in discovery of varied culinary traditions (global, regional, ethnic etc.), particularly among the younger generations. One ethnic cuisine in particular is Latin. Latin America is a highly diverse region with a rich and varied culinary landscape.In this report we will look at Latin flavors appearing in the United States and United Kingdom and the influence they are having on new products and menu items.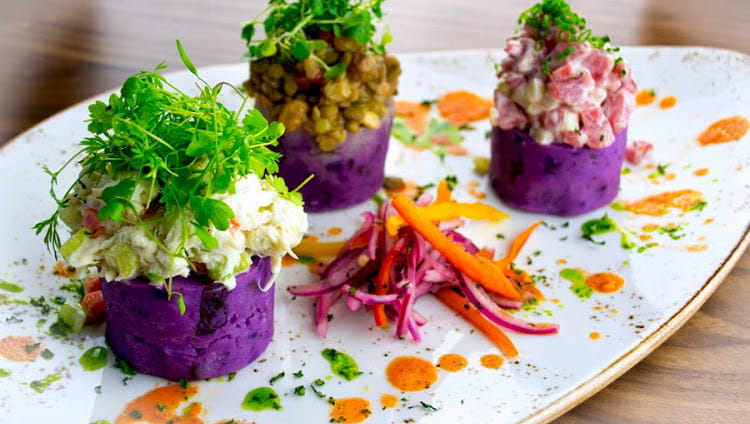 Via Lima, Chicago
Download, Save & Share! Get the full Latin flavor trend report here!
Latin Flavors On the Rise
Mexican flavors extremely popular in the United States.

In U.S. food service and retail, Mexican food/flavors continue to grow in popularity. According to Mintel Menu Insights, Q1 2015 saw a 5% increase in use of Mexican inspired core menu items compared to Q12014. 15% of main meal items featured on US menus were Mexican-inspired during this time, making it the third most featured food type (after American and Italian foods). Its popularity stretches across all restaurant types - from fine dining to quick service.This wide availability of Mexican foods in restaurants is influencing retail products, as well. Italian is first, but Mexican is the second most popular ethnic/ international food prepared at home in U.S. kitchens.





More than Mexican: Regional Latin American flavors are winning over U.S. consumers

Latino food is so much more than Mexican! Foods from other Latin countries, such as Argentina and Uruguay are becoming more popular in the United States as people migrate to this country, bringing the flavors of their homelands with them. Later on in this report, we'll look at quick service restaurants and retail products we've seen featuring Latin flavors. UK consumer interest in Latin American cuisine is considerable. In the UK, four in 10 consumers report eating Mexican food at home in the last six months, placing Mexican as the third most commonly consumed ethnic food, behind Chinese and Indian.



Other Latin American cuisines, such as Brazilian and Argentinian, are currently consumed much less, having only been eaten at home by 6% of UK respondents in the last six months. But, this could trend up quickly, as South American cuisine is the ethnic food that the most UK consumers are interested in trying.



Dining Out
U.S. quick service restaurants featuring Latin flavors can be found coast to coast
Mr. Pupusa, Venice, CA:
Pupusas, popular in El Salvador, are thick corn tortillas filled with cheese, refried beans, or pork (chicharron). Mr. Pupusa also has a popular flavor featuring loroco, an edible flower from El Salvador.
Giraffas, Miami, FL:
The flavors of Brazil are central to this Miami restaurant chain (which has 400 locations in Brazil). There are Brazilian flavors in most Giraffas dishes, including steak and chicken sandwiches, the sauces, beans, rice, quinoa salad, and farofa, which is a toasted flour made from yuca. The steaks and burgers made from the picanha (rump cap) cut of beef, a very traditional cut in Brazil, says João Barbosa, chief executive of Giraffas USA.
Beverages Bring Interesting Latin Flavors to Consumers
Beverages are an easy way for consumers to try new flavors, and we are seeing some interesting Latin flavors appear in retail and menus. U.S. juice drink and smoothie-maker Califia Farms rolled out a Hispanic-inspired Aguas Frescas line in Whole Foods Markets this summer. Flavors available are Watermelon Ginger Lime, Strawberry Basil, and Kiwi Cactus Lemonade. The packaging graphics are inspired by Mexican mural art and Día de los Muertos designs. This product launch is a good example of Hispanic-leaning products not just targeting Hispanics, signaling the increased push of Latin flavors to consumers as a whole.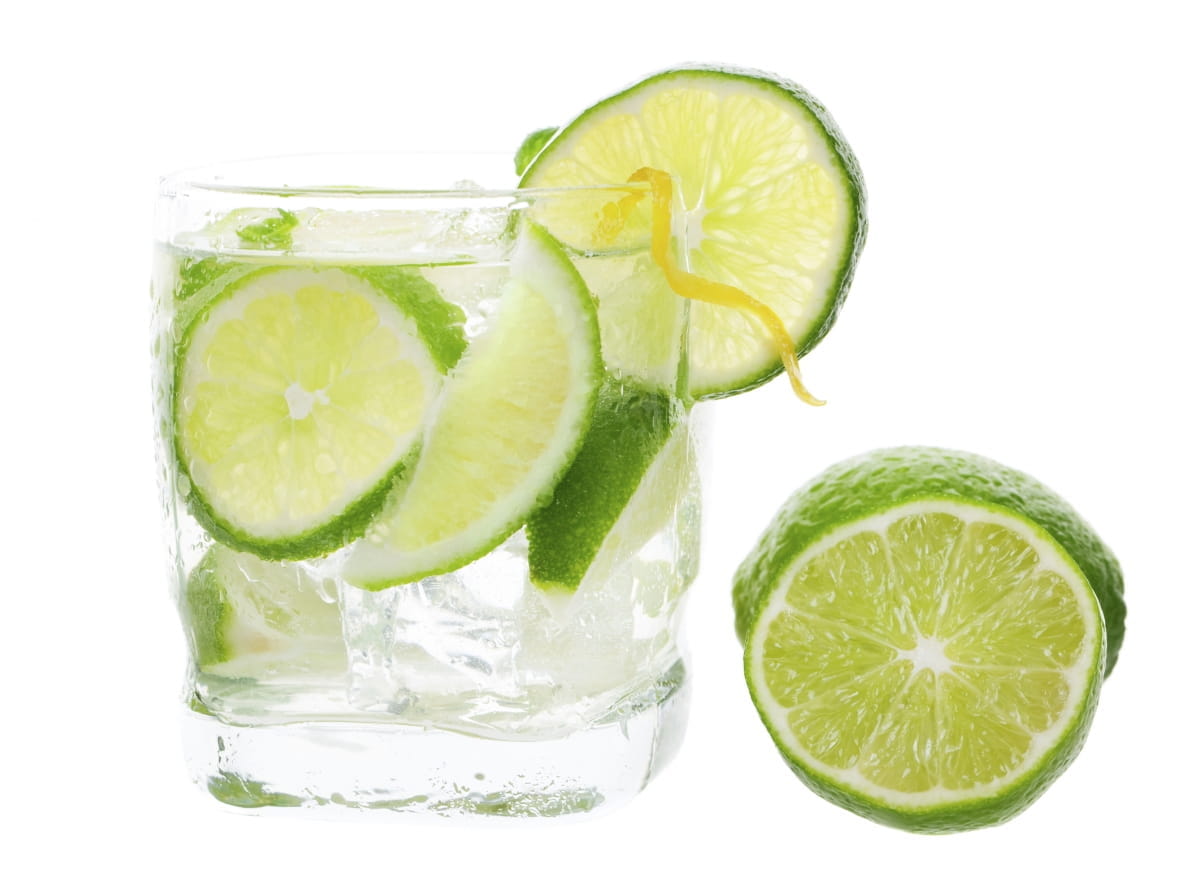 We all scream for Latin-flavored ice cream!
In the UK, where 2/3 of consumers are interested in Latin flavors, Mövenpick launched a Latin American inspired ice cream range in the winter of 2014. The flavors include Martinique Rum Soaked Pineapple and Guatemalan Coffee Pure Arabica, among others. On the company website there are dedicated pages for each of the ice cream variants with information detailing the origin and history of the ingredients used.
Peru—A Cuisine on the Rise
Peruvian cuisine features many ingredients that are already growing in popularity in the U.S., which should help overcome any concerns over unfamiliarity. Grains such as quinoa and amaranth are increasingly used in retail food launches. Consumers' awareness of aji panca, aji rocoto and aji Amarillo peppers, the Peruvian equivalent of jalapeňos or chipotle, may also be boosted by their increased use in retail food launches.
The flavors of Peru are on display in fine dining fashion at Via Lima in Chicago where guests are taken on a "whirlwind culinary tour through the Peruvian inspired menu." Guests experience Peruvian mainstays such as ceviches, lomo saltado (stir-fried steak) and aji de gallina (chili pepper chicken). For dessert, options include the turron de chocolate: chocolate torte with raisins, almonds, vanilla, and pisco gooseberry compote and picarones: beignets of sweet potato and pumpkin, served with panela syrup.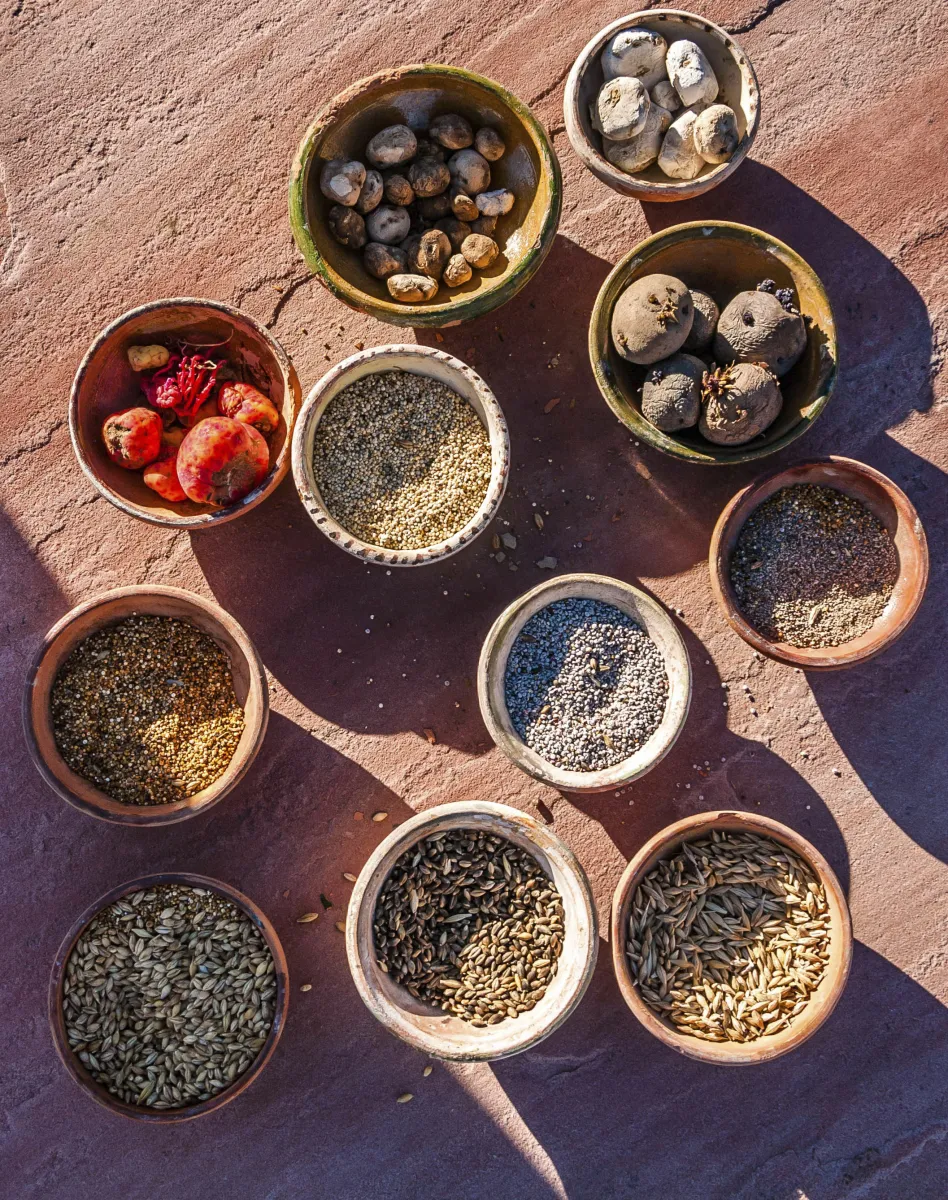 Peruvian Pichuberry: The Next Superfruit?


About the size and texture of a cherry tomato, but growing in a husk like a tomatillo, the Pichuberry is simultaneously sweet and tart, with a flavor similar to kiwi, according to the Pichuberry Company that is banking on the fruit being the next big fruit in the United States.

CEO Michael Popescu explained to Produce Processing that the berry is popular in Australia, South Africa, Europe, Asia, and in Central and South America, but has limited exposure here in the U.S., a fact he is aiming to change. Manuel Villacorta, a registered dietician for the company and author of the book Peruvian Power Foods: 18 Superfoods, 101 Recipes, and Antiaging Secrets from the Amazon to the Andes, says, "It can be used in many different ways. You can eat it fresh, of course. But also I have made salads with it ... bread, muffins, scones, smoothies, you name it."


For more on Latin flavor trends, including product launches using Peruvian ingredients, download the full report here!  
FONA CAN HELP!
Let FONA's market insight and research experts translate these trends into product category ideas for your brand. They can help you with concept and flavor pipeline development, ideation, consumer studies and white space analysis to pinpoint opportunities in the market. Our flavor and product development experts are also at your service to help meet the labeling and flavor profile needs for your products to capitalize on this consumer trend. We understand how to mesh the complexities of flavor with your brand development, technical requirements and regulatory needs to deliver a complete taste solution.
CONTACT OUR SALES SERVICE DEPARTMENT at 630.578.8600 to request a flavor sample or visit www.fona.com.