Café Inspired Flavors Trend Up
December 21, 2015
This report is so in-depth, we just couldn't fit it all on our blog! Check out the full report here! 
With 87% of Millennials drinking coffee, espresso and gourmet coffee drink consumption on the upswing, specialty tea shops on the rise, and pumpkin spice latte flavors causing national fervor each fall, it's clear coffee and tea flavors are extremely popular with consumers. So much so, we see these flavors popping up across categories in everything from cocktails to popsicles. Let's take a look at a variety of the café inspired products and flavors seen on menus and store shelves today that take us beyond travel mugs and corner shops.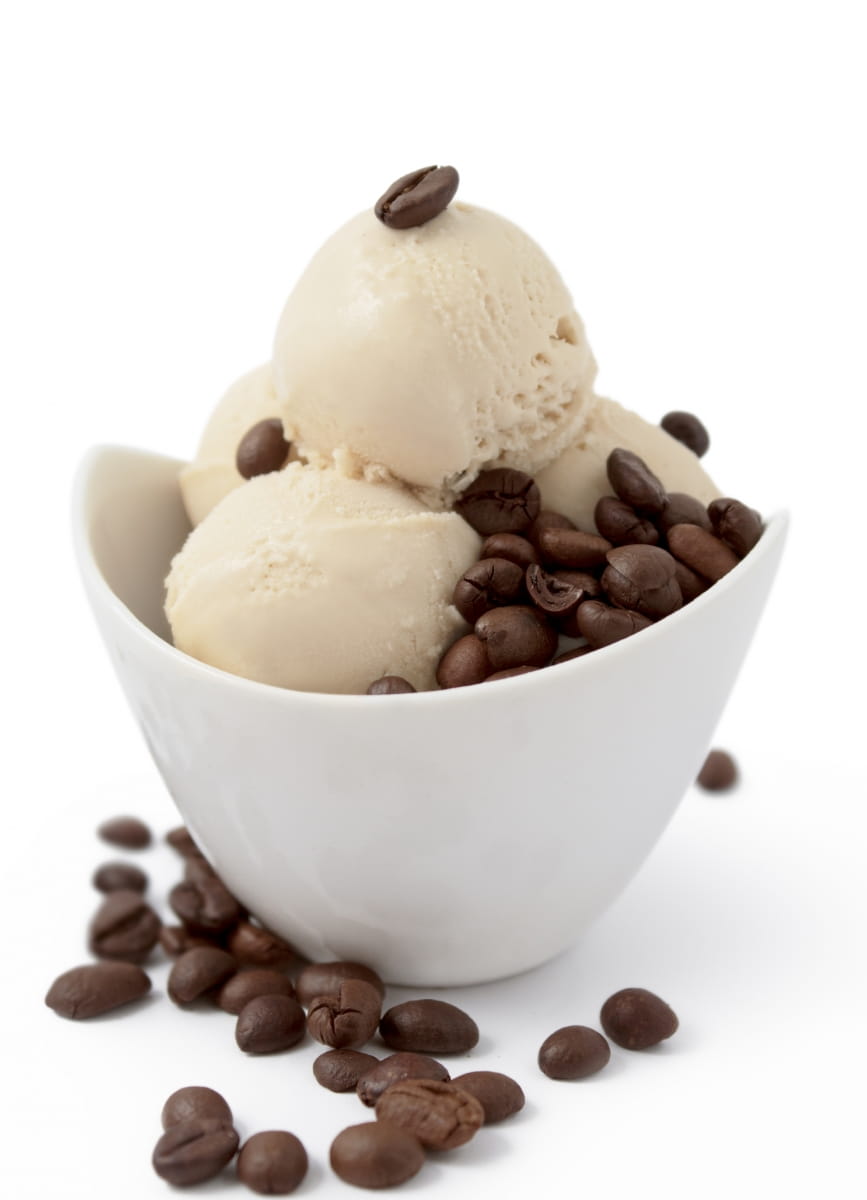 Café Inspired: Coffee Flavors
While daily consumption of non-gourmet coffee dropped to 35% from 2013 to 2014 (-4%), consumption of specialty coffee and espresso beverages has risen over this time period.
•  34% of people consume gourmet coffee drinks daily (+3%).
•  Strongest daily consumers of gourmet coffee beverages are Millennials (people ages 25-39).
•  Daily consumption of espresso beverages is on the rise, up 13 to 18%.
We all scream for café inspired ice cream!
Dairy-based frozen products are the top sub-category.
Products such as ice cream take the lead when looking at coffee flavored food items. Last year we saw 15 coffee flavored launches in this sub-category, which was down 38% from 2011, but it does represent a current upswing: Launches have been steadily on the rise again since 2013 with 18 in 2015.
Max Falkowitz of Serious Eats presented readers with several homemade coffee ice cream flavor options ranging from "full-blown intense" to "easy going." Falkowitz says, "There are countless ways to make coffee ice cream, which is a hazard for recipe developers, because everyone has their own idea of what coffee ice cream should taste like. So what's an ice cream maker to do? Easy: Make them all."
One of his ideas for coffee-flavored frozen treats: Vietnamese Coffee Ice Cream. Made with ultra-dark Vietnamese-style coffee grinds and sweetened with rich condensed milk, this ice cream is intense, with a pronounced bitterness and caramelized sweetness. Falkowitz isn't the only one sharing his love with this flavor. It also makes a recent appearance in Tara O'Brady's  new cookbook
Seven Spoons
.
Spotted in Dallas:
What's da Scoop ice cream truck served up Iced-Latte-Da, featuring espresso with fudge and chocolate. 
Image Credit: The Splendid Table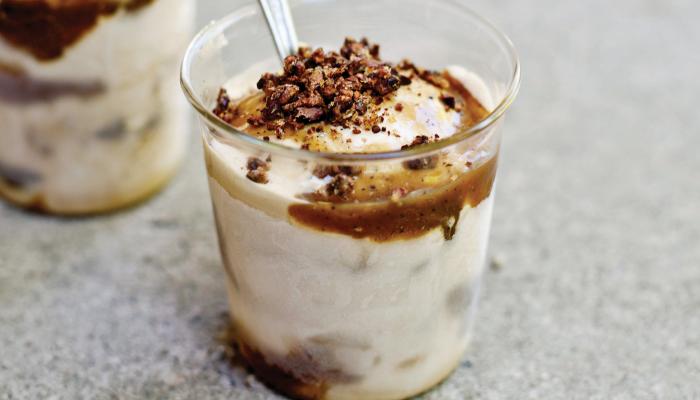 For way more product launches and details about a 115% rise in cold-brew coffee sales, get the full report here! 
Trending up: café inspired flavored yogurts
Of the top 10 sub-categories, spoonable yogurt (#7) is the only area with growth more than a couple products from Jan. 2011 to Sept. 2015. There were three coffee flavored yogurts on the shelves in 2011 and eight in 2014 (with seven in 2015). Since 2011, 30 coffee flavored yogurt products have hit shelves in North America. One example of the trend is Alpina Café Selections Caramel Macchiato Nonfat Greek Yogurt. It's made with real Colombian coffee, grade A milk and all natural ingredients. This kosher certified product contains 30mg of caffeine, which is equivalent to approximately 35% of a cup of filtered coffee, and has 120 calories and 12g protein.


Also in Dairy: Beyond yogurt, we see coffee flavor in other dairy products, such as Coffee Flavor Belle Chèvre Spreadable Goat Cheese, while coffee butter, honey and ham top English muffins at the Squeaky Bean in Denver.


Flavor Spotlight: Caramel Macchiato
Caramel Macchiato is taking the world by storm with 80% growth in new products across the globe since 2010. Top product categories include chocolate confectionary and dairy. Products include: Lindt Mini Pralinés Assorted Pralines introduced in Norway; Glico Collon Caramel Macchiato Cream Biscuit introduced in Japan; and Yamazaki Dowhats!? Caramel Macchiato Flavour Doughnut Croissant also introduced in Japan. In North America, there has been a 600% increase in caramel macchiato flavored new products. Top product categories include dairy and snack foods.
Café Inspired Confectionery
The sub-category of Non-Individually Wrapped Chocolate Pieces is the second most popular place to find coffee-flavor in food. Dark chocolate covered espresso beans make up the majority of these launches, but we also see treats like Mocha Truffles and Caramel Macchiato Toffee and Caramels.
Chewable Coffee?


Gummy coffee bites called Go Cubes are here, thanks to a crowdfunded effort from Nootrobox that raised $20,000 to produce them. Made with cold brew coffee, B-vitamins and L-Theanine, a serving of two gummies has the same amount of caffeine as a cup of coffee and can be found in three flavors: Pure Drip, Latte and Mocha.


Curious about caf
é
 inspiration in the health and wellness category? Get the full report! 
Café Inspired Savory
We've looked at a lot of café inspired flavored products so far, but what if you don't have a sweet tooth? What if you want to focus more on coffee's dark bitterness 
—
 without the pumpkin, caramel or cookies? Well, there are products out there for you, too!
Steve's Paleo Goods Bacon, Eggs & Coffee Bar
provides a portable savory breakfast or on-the-go snack. Made with real egg whites, bits of bacon, and a hint of coffee, this bar also delivers 17g of protein in every serving.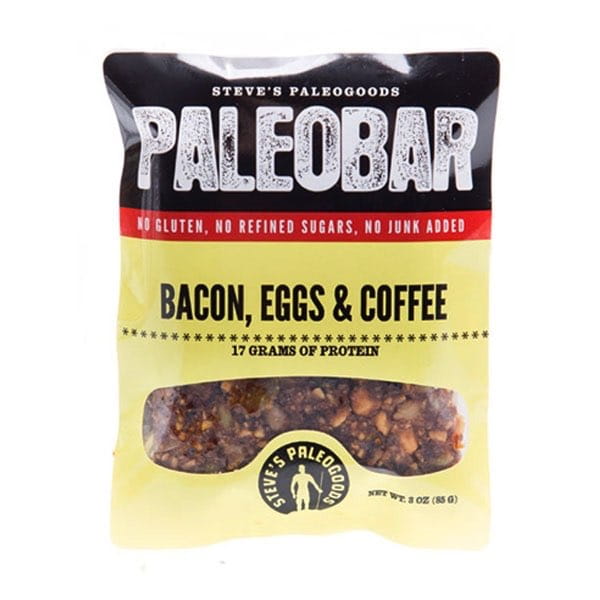 Café Inspired Beverages
Beer
Collaborations between craft beer and artisan coffee makers have become especially common in the U.S. says Mintel coffee research. Coffee-beer innovation has focused primarily on dark stouts and porters, where coffee's taste is less overpowering to the beer. However, more recently, collaborations have focused on coffee IPAs, which marry coffee with the most popular craft beer style in the US. Last fall, Starbucks turned this idea around and tested a beer flavored coffee. The Dark Barrel Latte featured chocolaty dark caramel and roasted malt flavors.
Mixed Drinks
Mintel's research also shows cold coffee's rising potential in alcoholic drinks starting to play out in the U.S. on-premise market, as evidenced by the rise of popular coffee-based drinks such as the espresso martini, the growth of coffee flavored craft beers and the current trend for cold brew combined with tonic water.
For way more product launches, including coffee seed milk, download the full report!
Café Inspired—Focusing on Tea
Tea consumption in the U.S. grew 20% from 2000 to 2014 and the Tea Association of the USA predicts sales will double in the next five years. About 42% of Americans under age 30 prefer to drink tea over coffee, and 27% of Millennials (ages 25-39) only drink tea.
Why are young Americans making the shift from coffee to tea? Probably for the same reasons consumers on a whole are: health. Eric Pfeiffer of RYOT says the evidence suggests the surge of tea popularity is part of a growing health consciousness, citing the fastest growing segments of tea sales as those with reported health benefits: green tea and artisan blends like oolong and white tea. The classic still reins, however: Nearly 85% of all tea consumed in the U.S. is still iced tea and most of that is black.
•  87% of Millennials drink tea.
•  Euromonitor cites health and immigration as drivers for Canada's increased tea consumption.
•  George Jage, founder of the the first North American tea trade show and World Tea News, predicts the number of tea retail outlets to soar from an estimated 2,500 to 8,000 by 2018.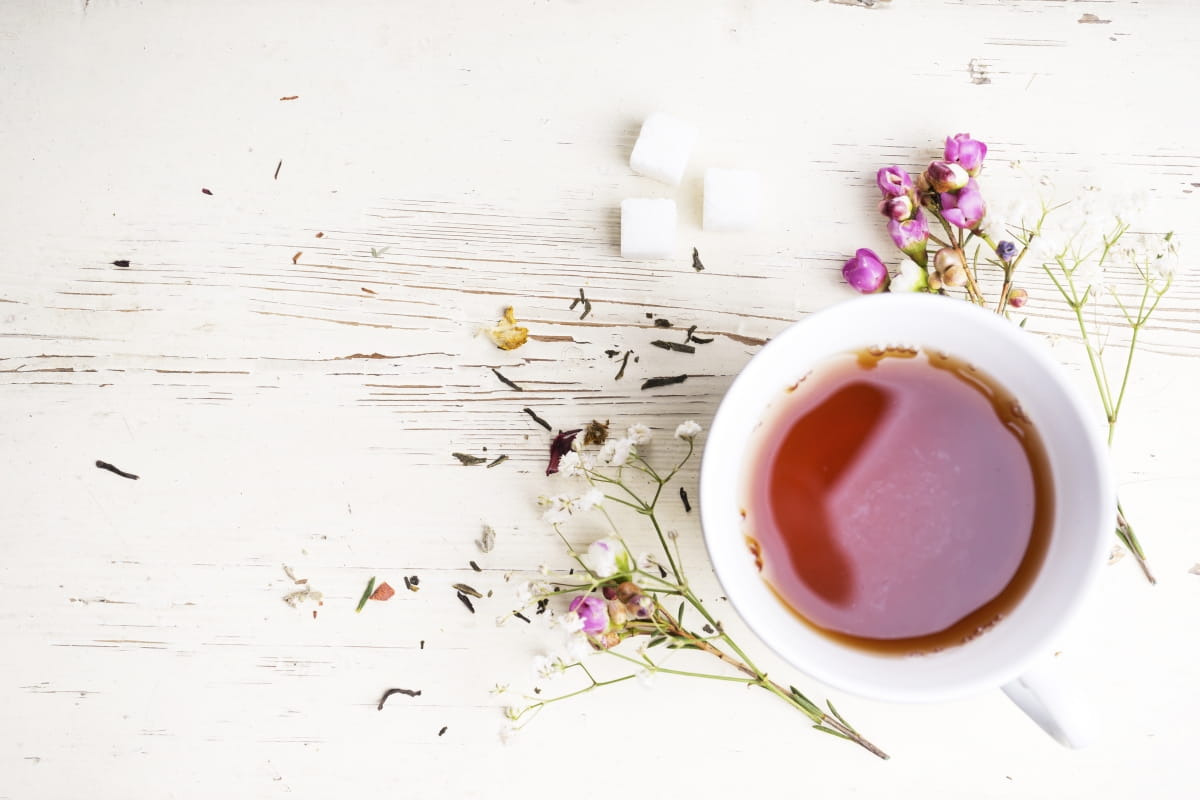 How About a Tea Popsicle?
Water-Based Frozen Desserts are the sub-category with the greatest growth. After zero launches 2011-2013, two appeared last year and as of September 2015, seven have hit the shelves. A quick Pinterest search returns many results for tea popsicles with flavors such as:
•  Green Tea Coconut
•  Roasted Blueberry & Cream Matcha
•  Iced Tea & Fresh Fruit
•  Watermelon or Peach Sweet Tea
•  Ginger Peach Green Tea
For even more details about what tea flavors consumers crave, click here!
Tea in Dairy Products
Dairy-based frozen products make up the fourth most popular sub-category for tea flavors in North America, but we see the flavor reaching out into other dairy categories, as well. The most interesting find was
Matcha & Dark Chocolate Butter
from Churn Sweet Flavors Gourmet Handmade Butters in Canada.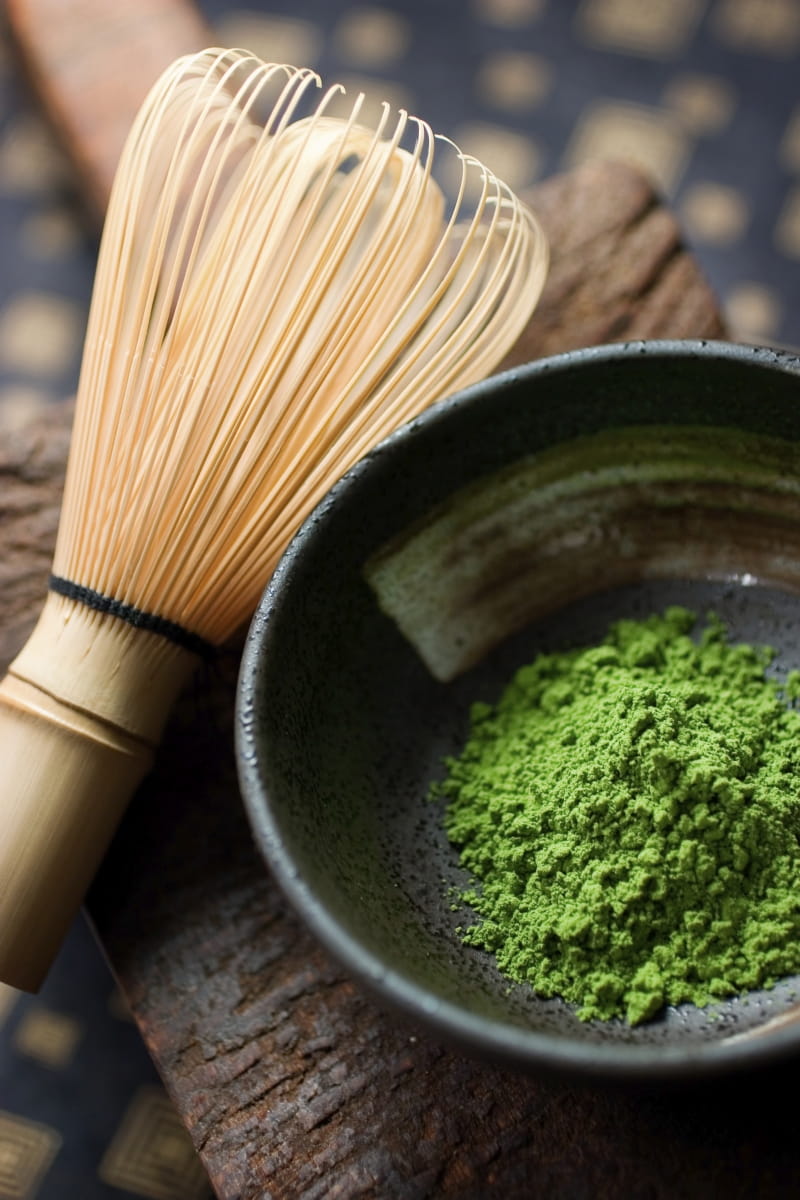 Feeling Snacky?
Last spring marked two global snack launches featuring tea flavors. In Japan, Frito Lay launched Matcha Green Tea Latte Flavor Caramel Popcorn that highlighted both sweet and bitter flavors. The U.S. product went the chai flavor route, featuring the warm spices consumers here enjoy. (Pumpkin spice, anyone?) It debuted about the same time as the Starbucks Oprah Chai Tea Latte, which introduced the flavor to even more consumers.
Tea Flavors in Cocktails
Owl's Brew is marketed as "the first ever tea crafted for cocktails." It is an all-natural product that is brewed-up from whole tea leaves, fruits, spices and herbs, with no added or artificial flavors. Owl's Brew was developed as a less sweet, more flavorful, more interesting, fresher mixer to liquors such as rum, whiskey or vodka. Available flavors:


•English Breakfast and lemon peel, with lemon juice and lime juice.

•White tea, pomegranate, lemon peel, and watermelon juice.


This report is so in-depth, we just couldn't fit it all on our blog! Check out the full report here! 
FONA CAN HELP!
Let FONA's market insight and research experts translate these trends into product category ideas for your brand. They can help you with concept and flavor pipeline development, ideation, consumer studies and white space analysis to pinpoint opportunities in the market. Our flavor and product development experts are also at your service to help meet the labeling and flavor profile needs for your products to capitalize on this consumer trend. We understand how to mesh the complexities of flavor with your brand development, technical requirements and regulatory needs to deliver a complete taste solution. From concept to manufacturing, we're here every step of the way.
Contact our Sales Service Department at 630.578.8600 to request a flavor sample or visit www.fona.com.
Sources:
Mintel GNPD, Mintel Food & Drink, SeriousEats.com, the Owlsbrew.com, wcbe.org, eatout.co.za, ww2.kqed, saveur.com, sandiegouniontribune.com, prnewswire.com, ryot.org, bloomberg.com, scaa.org, ncausa.org, howsweeteats.com, splendidtable.org, tamingofthespoon.com, stevespaleogoods.com, girardssaladdressing.com, gooseisland.com, davidstea.com, teausa.com, foodnavigator-usa.com, euromonitor.com, scaa.org, wordteanews.com