2016 Flavor Radar® Watch List
January 11, 2016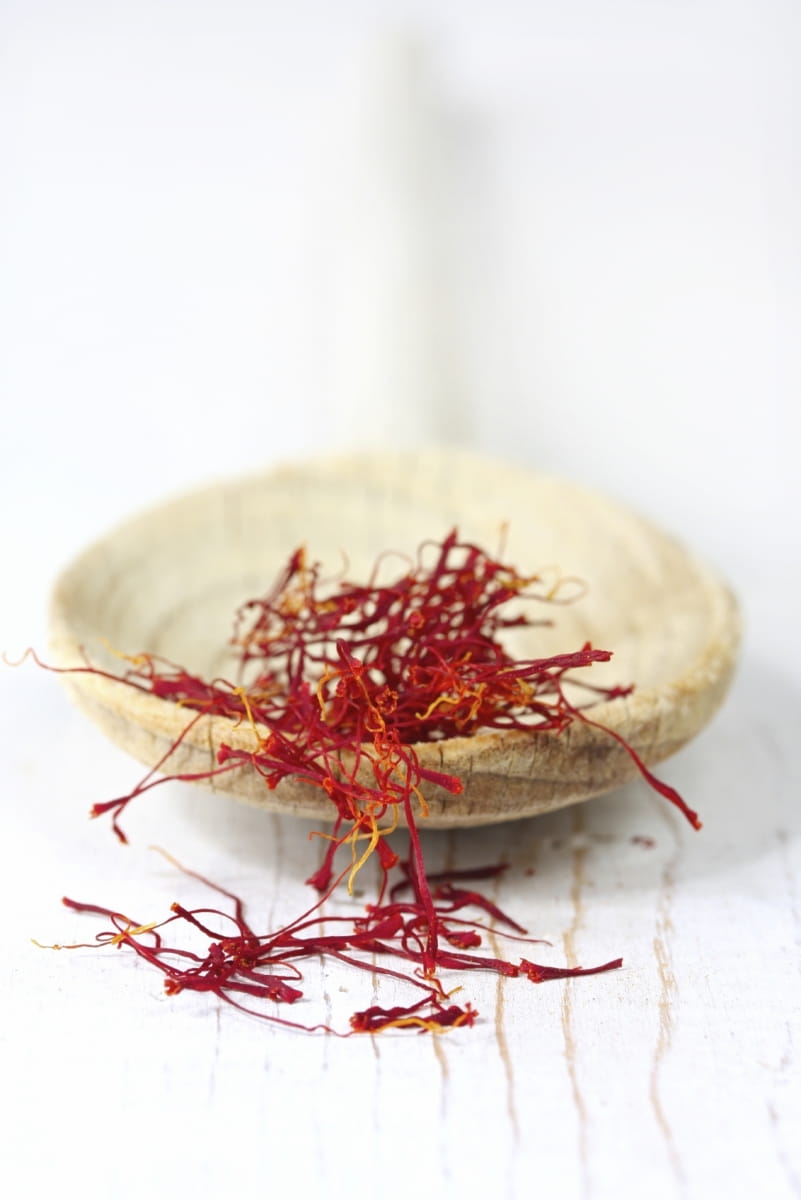 Assertions about flavor trends can sometimes seem heavy on intangibles and light on data. To fill this gap between theory and fact, FONA developed Flavor Radar®, a flavor mapping methodology that trends flavors from novel idea to everyday pantry staple.
FONA's Flavor Radar is the perfect mix of current data points from industry-renowned databases and in-depth analysis on how a flavor trend is affecting the food industry.
Flavor Radar encompasses four categories: Novel, Up & Coming, Mainstream and Everyday. These categories are driven by FONA's expert analysis of a comprehensive set of indicators including restaurant menus, new product introductions and print media data.  Read below for a sneak peek of each category and a few of the flavors we will be keeping a closer eye on in 2016!
Novel Flavors
Harissa

Description:
A garlicky chili paste from North Africa that blends hot chili peppers (which are often smoked), garlic, olive oil and spices, like cumin, coriander, caraway and mint. Tomatoes and rose petals are also common ingredients. It packs quite a punch and gives depth to cooked meats and vegetables.
On the Restaurant Menu:


Grilled Harissa Turkey Meatloaf Sandwich: Champps Americana


Chicken Sandwich with Harissa-Aioli: Medina Oven and Bar


Harissa-Braised Eggplant: Rialto Restaurant


Products of Note:


President's Choice World of Flavors Harissa Hummus Flavor Rippled Potato Chips


Mina Harissa Moroccan Style Pepper Sauce


Summer Fresh Harissa Hummus


Flavor Pairings: green pepper, garlic, smoke
Lulo

Description:
This fruit is native to the Andes Mountains in Colombia, Ecuador and Peru. The fruit has a leather like orange skin covered with fuzz. The inside looks like green tomato. The flesh has a pineapple and lemon taste and contains small, white, edible seeds.
On the Restaurant Menu:


Lulo Smoothie with lulo, strawberries, bananas: Lotta Frutta


Tropical Smoothie with raspberry, strawberry and tropical lulo nectar: Fins


Natural Lulo Fruit Juice with water or milk: Mi Pueblito Restaurant


Products of Note:


Gassata Lulo Flavored Carbonated Natural Fruit Drink


Nestea Exotic Lulo and Peppermint Flavored Tea Mix


Flavor Pairings: mango, lemon, strawberry
Up & Coming Flavors
Bergamot

Description:
Part of the citrus family, bergamot are small, fragrant oranges that are yellow in color. Tasting sweet, sour and acidic, they are often candied and used in bakery items. The fruit's strong aroma makes it most commonly known for its use in Earl Grey tea.
On the Restaurant Menu:


Citrus & Praline with white chocolate, bergamot sake, kasu, blood orange yuzu sorbet: Clio Restaurant


Peet's Tea Earl Grey Bergamot: Farallon


Decaf Espresso Blend, Rhubarb & Bergamot flavor with red plum fragrance: The Mill


Products of Note:


Orti di Calabria Bergamot Marmalade


Ayala's Herbal Tea Organic Chamomile, Bergamot, Vanilla Herbal Tea


Lipton Amazingly Grey Black Tea with Bergamot Flavor


Flavor Pairings: citrus, lemon, black tea
Lingonberry

Description:
Lingonberry, a member of the blueberry and cranberry plant family, is native to arctic and subarctic regions of the world and is very popular in Scandinavia. The berries have a sour/tart/slightly sweet flavor and are eaten raw or used to make sauce, juice, jam, wine and baked goods. Lingonberries are rich in antioxidants, vitamins A and C, and magnesium. Lingonberry extracts have several medicinal uses such as a component for cough syrups.
On the Restaurant Menu:


Swedish Pancake with Lingonberries: Original Pancake House


Smoked Turkey Sandwich with brioche, dijon mayo, lingonberries, arugula, havarti cheese: Magnolia's Restaurant


Earl Grey Tea (Bergamot Orange) Latte with Vanilla Powder: The Coffee Bean and Tea Leaf


Products of Note:


Cima 99 Gold Blueberry and Lingonberry Gourmet Preserve


H-E-B Souper Fruit Lingonberry, Cranberry & Grape Cold Soup


Dogfish Head Kvasir Ale


Flavor Pairings: apple, cranberry, honey
Mainstream Flavors
Matcha Green Tea

Description:
Finely milled green tea powder, served in the Japanese tea ceremony that centers on the preparation, serving and drinking of matcha. Matcha is thought to have considerable health benefits and is used to flavor and dye foods as varied as soba noodles, cookies and ice cream.
On the Restaurant Menu:


Yuzu Parfait with matcha shortbread: Anzu


Tiger Shrimp Tempura with matcha salt: Dragonfly


Matcha Green Tea Blast Smoothie: Jamba Juice


Products of Note:


Vosges Haut Chocolat Mint Matcha Chocolate Bar


Rebbl Super Herbs Matcha Latte Super Herb Elixir


Deluxe Honeydrop Raw Manuka Honey Cold-Pressed Matcha Lemon Honeyade


Flavor Pairings: dark chocolate, tropical, yuzu
Fig

Description:
Figs are the fruits of the fig tree and are native to the Middle East and Asia. They can be eaten fresh or dried, and are used in foods such as baked goods, jams, appetizers and main dishes, with their sweetness often used as a complement to savory flavors. Most commercial production is in dried or otherwise processed forms, since the ripe fruit does not transport well, and once picked does not keep well. Raw figs are a good source of fiber.
On the Restaurant Menu:


Cheese Plate with flax seed crackers and fig spread: Starbucks


Chocolate-covered Fig with Raspberry Sorbet: Jean Georges


Moroccan Pizza topped with Babaganoush, Roasted Red Pepper, Kalamatas, Goat Cheese, Marinated Figs and Dates, Arugula, Manchego: Trio Bistro


Products of Note:


Made in Nature Organic Figgypops Tart Cherry Fig Supersnacks


Bissinger's Fig Balsamic Truffle Dark Chocolate


Williams-Sonoma Original Recipe Fig Bourgogne Pan Sauce


Flavor Pairings: balsamic vinegar, berry, apricot
Everyday Flavors
Curry

Description:
From the southern Indian word kari, meaning "sauce;" is the catch-all term used to refer to any number of hot, spicy, gravy-based dishes of East Indian origin.
On the Restaurant Menu:


Curry Chicken Salad: Saigon Sisters


Thai Curry Lobster Tail: Grand China


Thai Style Coconut Curry Soup: Big Town Hero


Products of Note:


Eat Smart Yogurt Curry Plant Powered Protein Salad Kit


CrossRoads Thai Shrimp Green Curry Soup Mix


Williams-Sonoma Simple and Savory Pumpkin Curry Simmer Sauce


Flavor Pairings: lentil, coconut, mango
Blood Orange

Description:
This variety of orange has red pulp and a tart-sweet, slightly berry-like flavor. Blood oranges are often eaten out of hand, or in salads, salsas, or marmalades.
On the Restaurant Menu:


Blood Orange Sorbet: Oceana


Spinach Salad with blood orange, watermelon radish, heirloom carrots, sunflower seeds: Frantoio's


Chile Ancho-crusted Calamari in a chipotle-blood orange reduction: Tamayo


Products of Note:


Ginger Delights Blood Orange Candy Pastilles


Napa Valley Vinegar Co. Blood Orange Vinegar


World Market The Exotic Collection of Sea Salted Chocolate Blood Orange Milk Chocolate with Hawaiian Alaea Red Sea Salt


Flavor Pairings: honey, cranberry, chili
FONA can help!
Let FONA's market insight and research experts translate these trends into product category ideas for your brand. They can help you with concept and flavor pipeline development, ideation, consumer studies and white space analysis to pinpoint opportunities in the market.Our flavor and product development experts are also at your service to help meet the labeling and flavor profile needs for your products to capitalize on this consumer trend.
We understand how to mesh the complexities of flavor with your brand development, technical requirements and regulatory needs to deliver a complete taste solution. From concept to manufacturing, we're here every step of the way.
Contact our sales service department at 630.578.8600 to request a flavor sample or visit our homepage, www.fona.com.