The Ingredient Hot List: Health and Wellness
June 16, 2016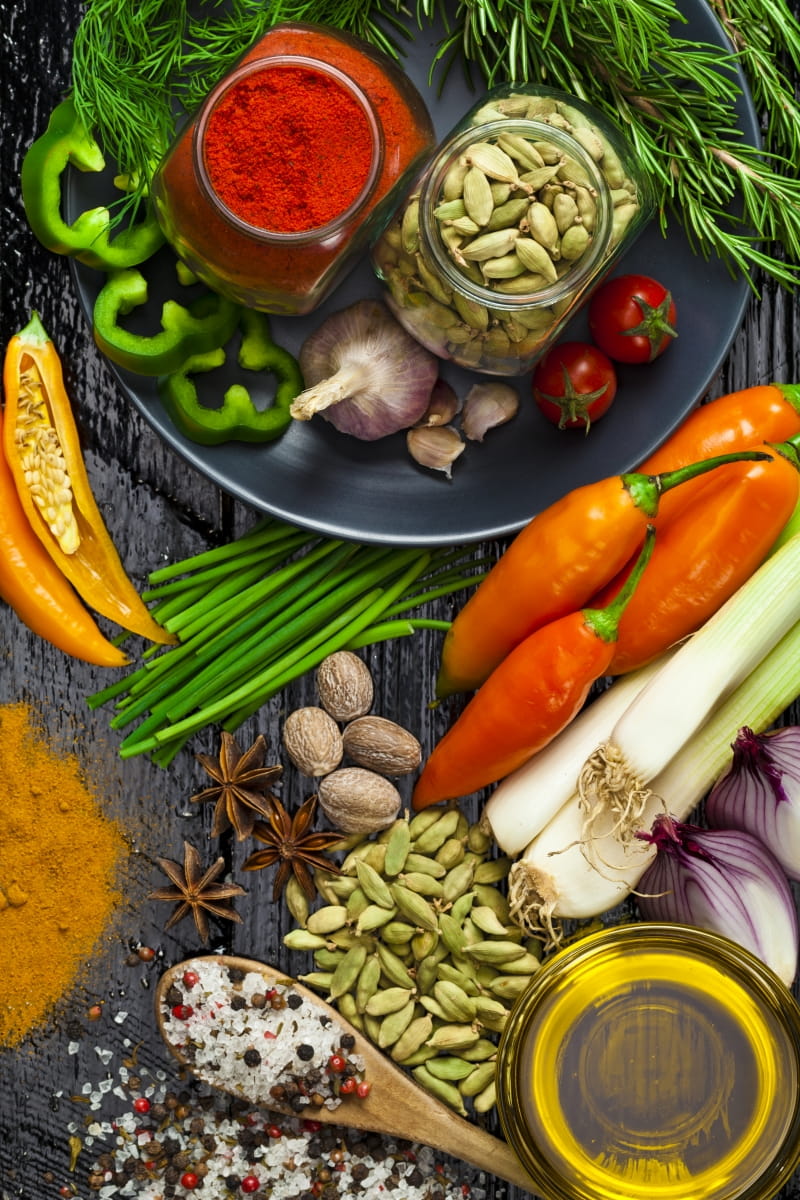 "If you can stand the heat, get in the kitchen!"
This is the mantra of our INGREDIENT HOT LIST, which has been cooked up just for you, to inspire creative product development. These are the ingredients worth savoring, studying and experimenting with. Some are new and some are old favorites being used in new ways. This week, we're zeroing in on hot ingredients playing in the health and wellness arena. These are the
hot >ingredients in packaged food that look to address the health and wellness needs of consumers.
More and more, consumers view their food as the pathway to health, and ingredients with a purpose are often a driving force behind this.
When it comes to improving processed foods, consumers prefer the addition of ingredients with proven health benefits as opposed to just adding nutrients. This mindset change extends to how consumers are now managing their weight and overall health. Instead of restricting calories or diet products, their focus has turned to eating whole foods and nourishing the body. The nutrient-dense ingredients below will meet the consumer demand for "clean", flavor, and functional health.
Turmeric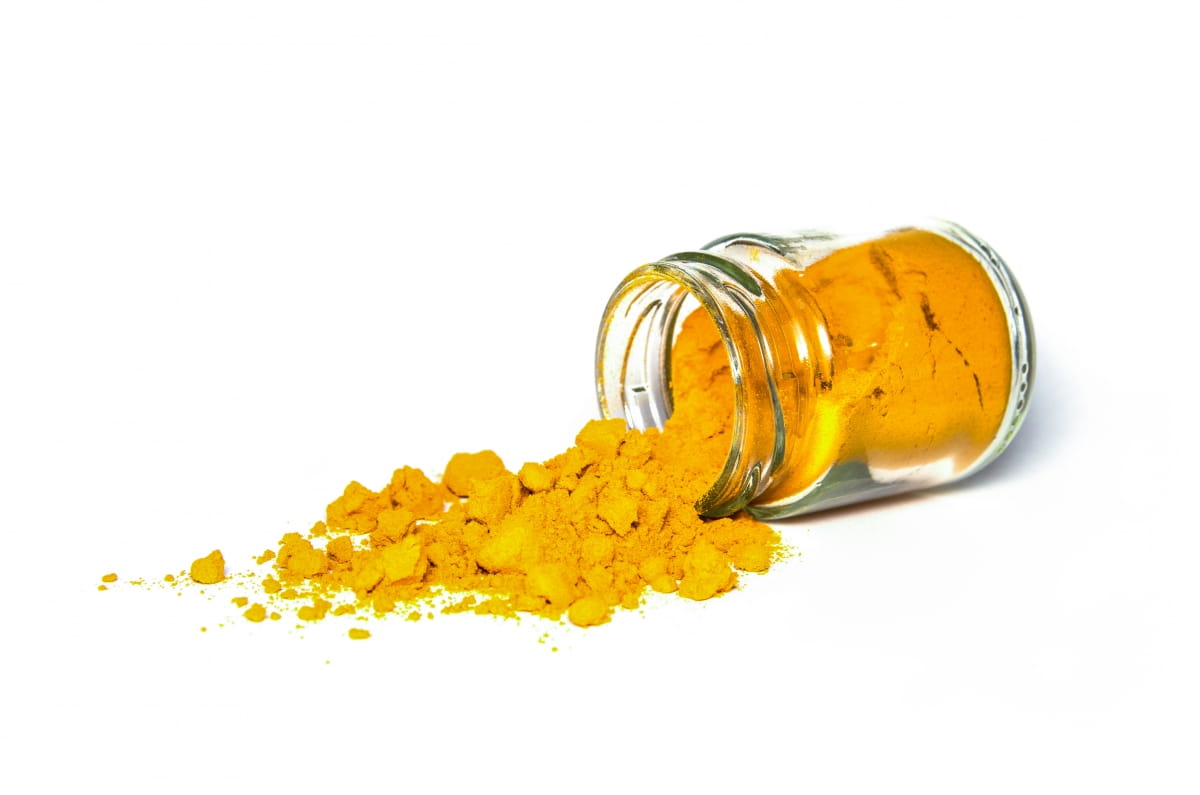 While turmeric is widely known as a spice in Indian cuisine, it is more superfood than super spice due to off the charts anti-inflammatory properties. Turmeric helps in sports recovery and also helps protect against several cancers, Alzheimer's disease, heart failure, diabetes, and arthritis. While many of those conditions might align more with Older Boomers/Seniors, turmeric is also finding a place with younger consumers in smoothies, curries, juices, supplements and even some childhood favorites. Recently Kraft announced it had changed the source of the orange color of its beloved macaroni and cheese from food color to turmeric, paprika and annatto.
Seen & Spotted


Navitas Turmeric Tamari Superfood+Almonds is an on-the-go, convenient product that features savory seasoned almonds combined with the ancient medicinal herb turmeric and tamari to deliver nutrition and flavor


Turmeric Brooklyn Beet Elixir is a sports recovery beverage that claims to elevate physical performance and boost sustained energy. Described as "yoga in a bottle," it contains 16 grams of the highest quality organic Hawaiian turmeric per serving.


Pulses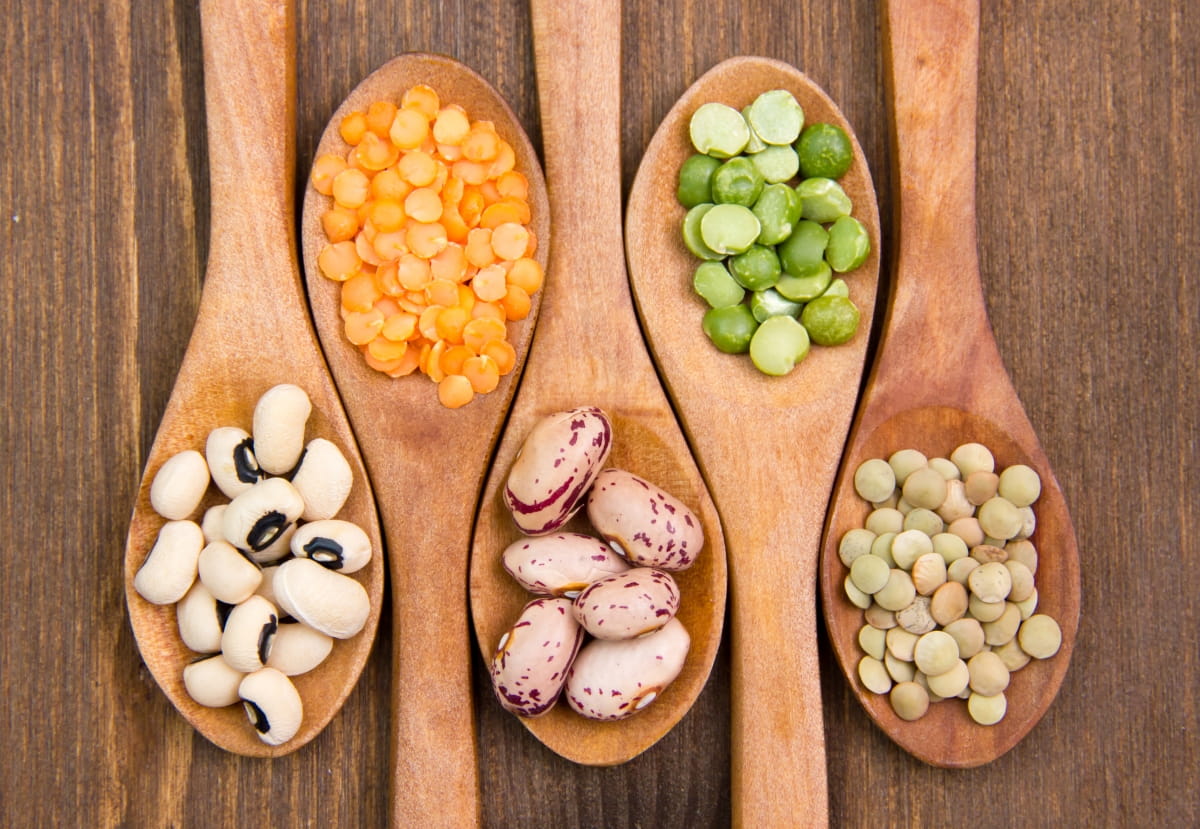 A category comprising dried legumes like peas, beans, chickpeas and lentils; pulses are revered for their high plant protein content, low glycemic index, and high fiber profiles. With 2016 deemed the Year of the Pulse by the United Nations, these little darlings of both nutritionists and health-conscious consumers have more than a steady pulse when it comes to popularity. Case in point: the green split pea has sprouted a 126% growth in new food and drink products between 2014 and 2015.1 Pulses have the potential to boost the nutritional value of processed foods like snacks and breads so loved by consumers all over the world as well as the fiber content in low sugar products.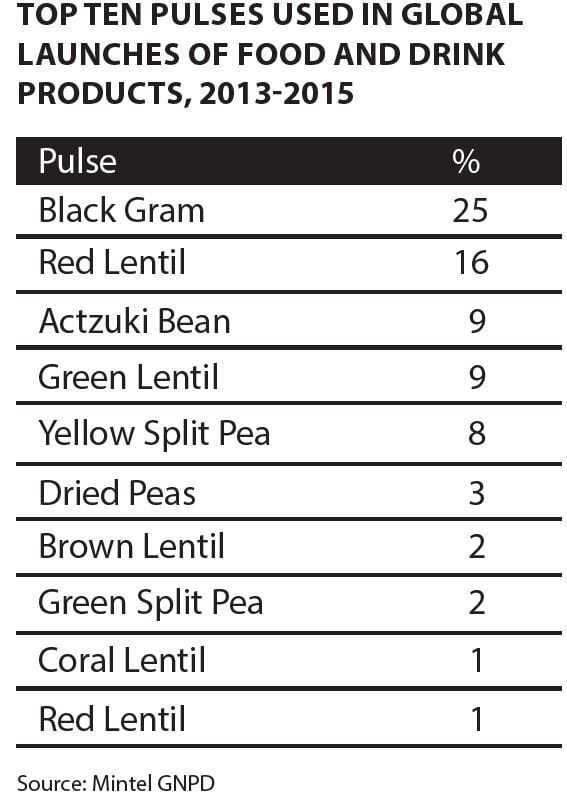 Seen & Spotted


The Good Bean Chips Zesty Ranch Bean + Kale Chips (Canada) are made with a nutritious blend of chickpeas, navy beans, red lentils and pea protein, to which have been added the superfood kale.


Silver Hills Sprouted Organic Ancient Grains Bread (Canada) is made with a hearty blend of 21 ancient grains and seeds, and also green and red lentils.


Adaptogens
The new superfoods, adaptogens are ingredients that help the human body adapt to stress, which means that they could be the next big thing. While the most familiar adaptogen is ginseng, we are going to highlight a few others that are red-hot.
Reishi Mushrooms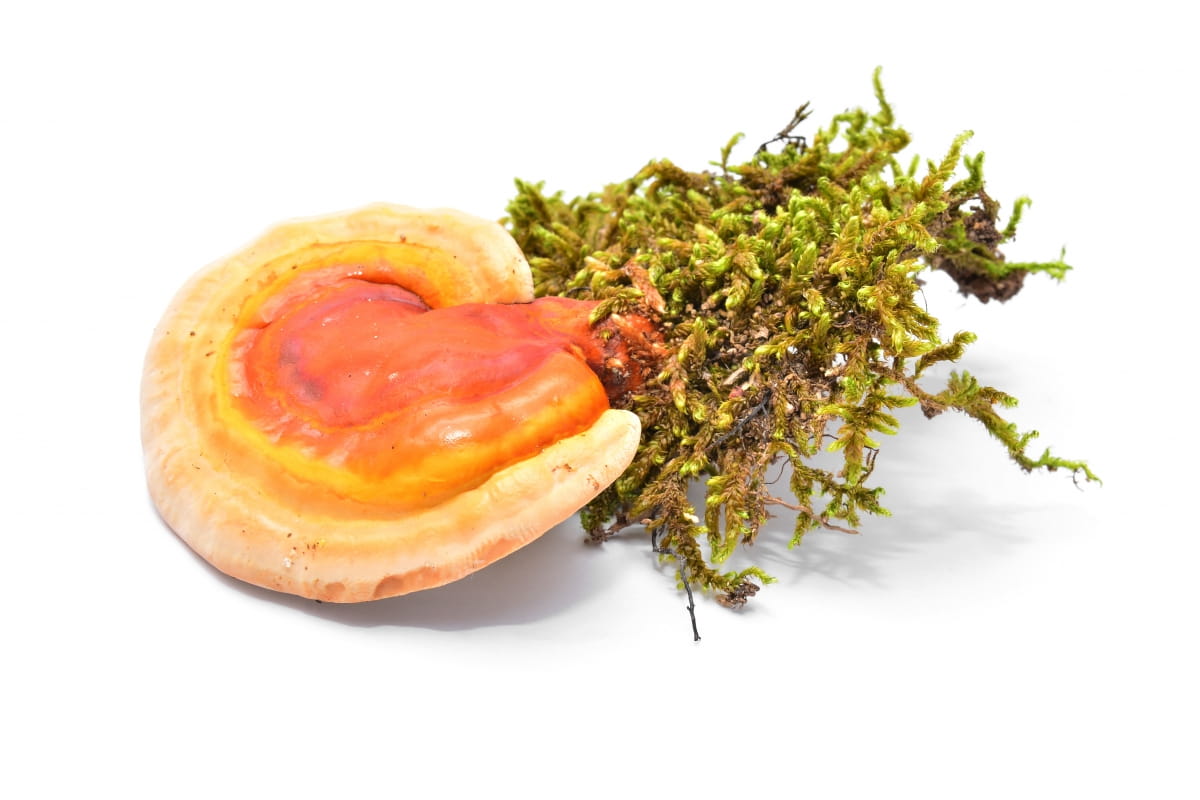 The king of the adaptogens, reishi's claim to fame is its ability to detoxify the liver and aid in stress reduction while providing nerve and immune system support. It's said that the more consistently reishi is consumed, the better it performs.
Seen & Spotted


Mudra Mushroom Naturally Flavored Orange-Raspberry Green Tea is made with chaga and reishi mushrooms.


Sotru Organic Fermented Medicinal Mushrooms are said to support healthy immune response and daily calm. Reishi joins cordyceps, shiitake and turkey tail in the list of mushrooms included.


Plant Waters
It is no secret that coconut water was the "it" child in the beverage sector. Riding on the plant tails of coconut water are cactus, artichoke, watermelon, birch, bamboo, and maple waters —with all promising health benefits that will transform. Some plant waters tout skin care benefits, lower sugar, and high vitamin and mineral content, or the ability to rebuild connective tissue.
Regardless, consumers are clamoring for plant waters, especially with natural ingredients. More than 60% of consumers look for "nothing artificial" in their bottled waters and plant waters often fit the bill.
Seen & Spotted


Coming in June 2016 is DRINKmelon from the makers of DRINKmaple. Containing just USDA organic watermelon, DRINKmelon is committed to source its ingredients from Vermont to boost the local economy.


Verday Chlorophyll water offers 100mg of chlorophyllin a bottle, equal to two shots of wheat grass, four cups of spinach or twelve cups of arugula.


FONA CAN HELP!
Let FONA's market insight and research experts translate these trends into product category ideas for your brand. They can help you with concept and flavor pipeline development, ideation, consumer studies and white space analysis to pinpoint opportunities in the market.
Our flavor and product development experts are also at your service to help meet the labeling and flavor profile needs for your products to capitalize on this consumer trend. We understand how to mesh the complexities of flavor with your brand development, technical requirements and regulatory needs to deliver a complete taste solution.
Sources: Mintel GNPD, Trendfire, Mintel Reports, BonAppetit.com, Forbes.com, Washingtonpost.com