Flavor Insight: Rhubarb by the Numbers
July 4, 2016
Tart, tangy and taking off! From sorbet to waffle mix to skinny cocktails, rhubarb is appearing in new and innovative places. Join us as we explore just where the flavor of rhubarb is going beyond its roots.
Part of the buckwheat family, rhubarb has thick, celery-like stalks and large leaves. The stalks are the only edible portion of the plant. Rhubarb is botanically a vegetable, but more commonly eaten as a fruit because of its extreme tart flavor. It is most commonly used in pies, tarts and sauces.
Let's take a look at the various forms of rhubarb on the menu, in social media, and in new products.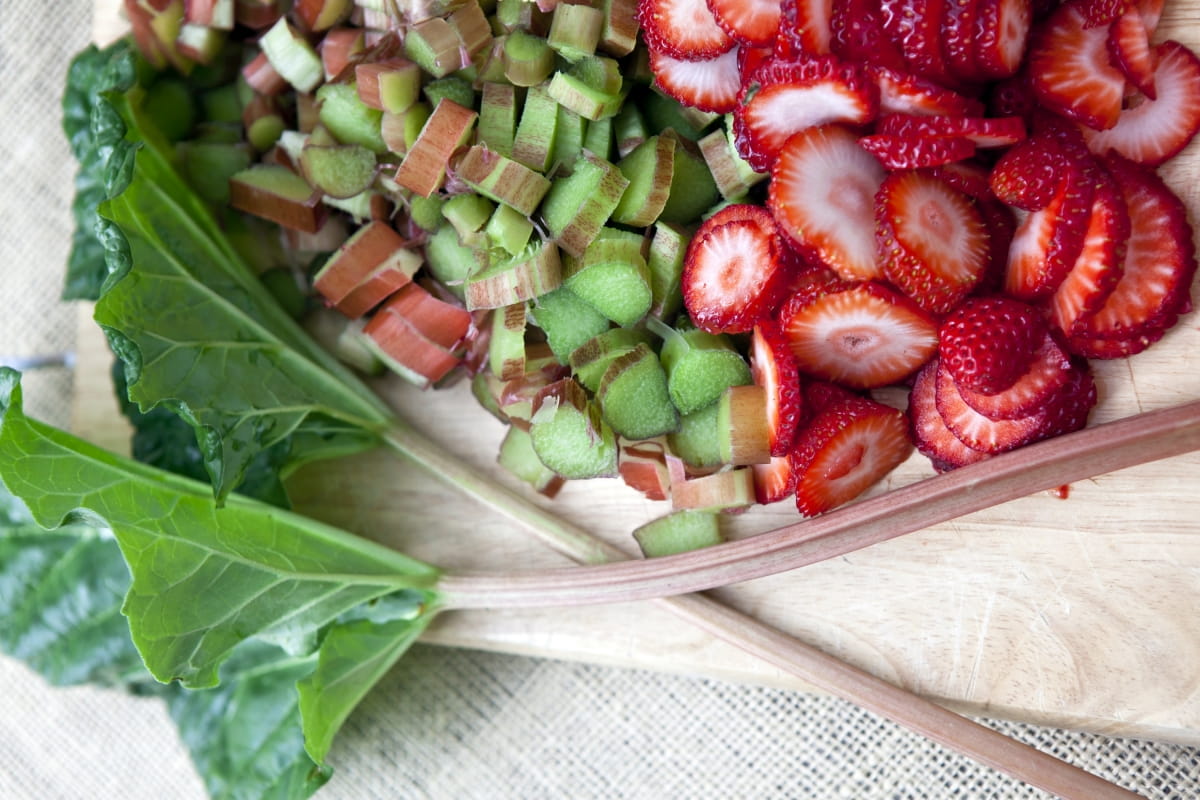 Rhubarb Spotlight
There are several mentions of bourbon in social media. Here are some of the highlights.
While perusing Pinterest, rhubarb pins were spotted in a variety of food and beverage recipes, especially desserts. Pins include rhubarb dream bars, roasted rhubarb BBQ sauce, raspberry rhubarb slab pie and an "ultimate guide" to grow, harvest, cook and preserve fresh rhubarb.
A quick Twitter search provides tweets mentioning rhubarb including Sainsbury Magazine with Ricotta pancakes with rhubarb and passionfruit, @pearfectpantry with a vegan rhubarb custard, @apinchofhealth with a low carb rhubarb muffin with vanilla cream.
On Food.com 1,352 recipes appear if you search for rhubarb. Recipes include rhubarb crisps, strawberry rhubarb pie, rhubarb jam and rhubarb iced tea.
We are also spotting rhubarb in print publications. Here are some of the highlights.
In the March 2016 issue of Saveur, they provide a recipe for Rhubarb and Angelica Jam. They suggest mixing angelica, a licorice-like herb, with tart rhubarb because it cuts the sweetness of the sugar and lends a more complex flavor.
In the April 2016 issue of Martha Stewart Living, they highlight additional uses for yogurt beyond being a delicious vehicle for your morning granola. They suggest baking a cake with yogurt and more specifically a pistachio rhubarb yogurt cake where the yogurt replaces milk.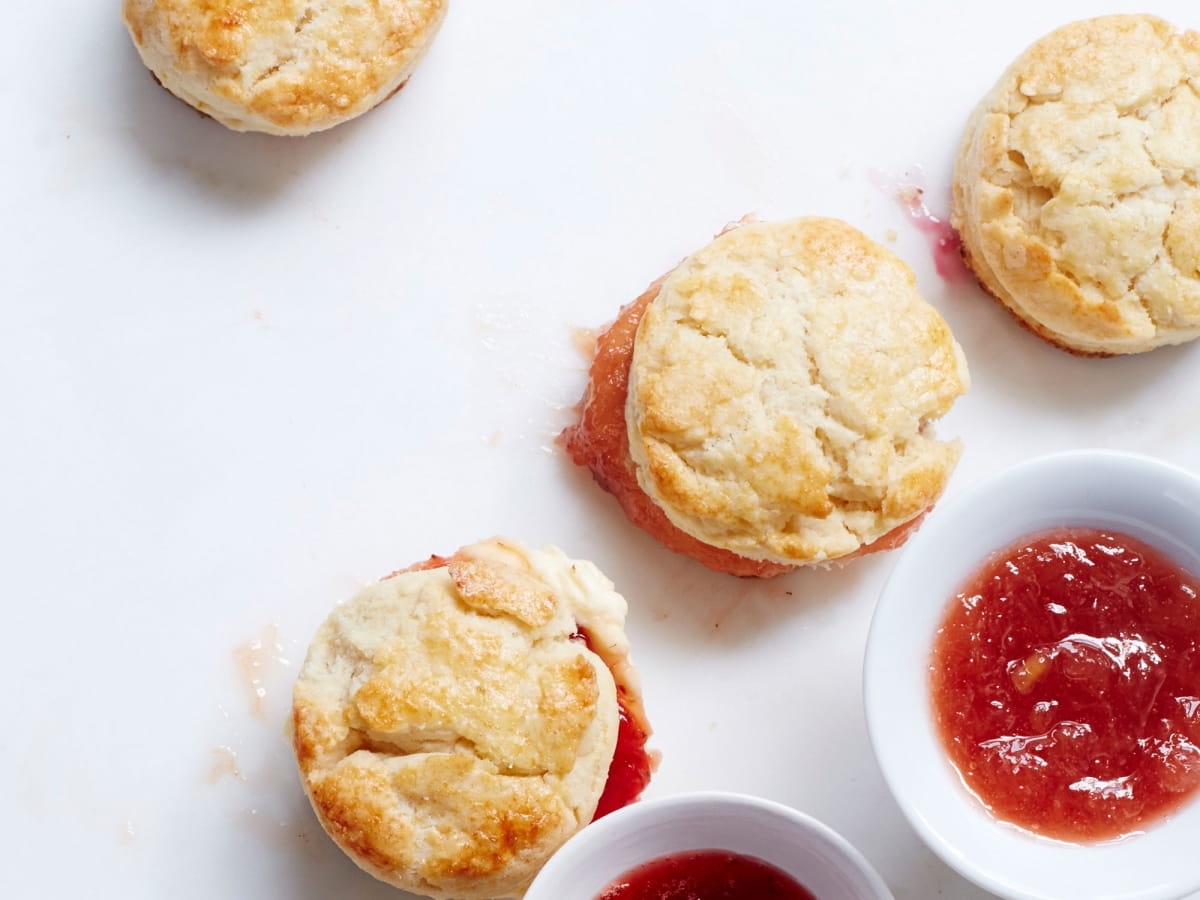 Photo Credit: Saveur
Rhubarb on the Menu
We're spotting 163 mentions of rhubarb on menus nationwide, with fine dining as the top restaurant segment
Rhubarb Punch with a rhubarb consommé, Hot Chocolate
Rhubarb Ginger Fool with a rhubarb sorbetto, Rialto Restaurant
Sopa de Frutas—a soup dessert with Seedling Farm Poached Rhubarb, Frontera Grill
Seared Spanish Octopus with a rhubarb mostarda, Spago Las Vegas
The Sicilian with rhubarb bitters, Maggiano's Little Italy
Rhubarb Global New Product Introductions
We're spotting 852 new product introductions globally, with Europe as the top region. Spoonable yogurt and fruit spreads are the top sub-categories.
Products of Note
Rachel's Luscious Fruits Organic and Creamy Rhubarb & Raspberry Yogurts: Ireland
Rhubarb & Muscat Wine Cheese & Fruit Delice: Mexico
Cawston Press Apple & Rhubarb Juice: Belgium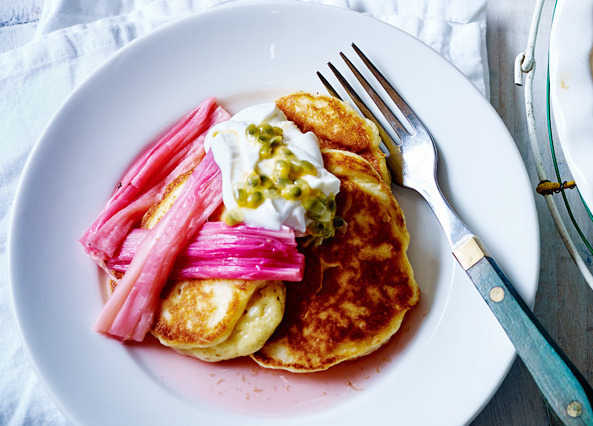 Photo Credit: Sainsbury
Rhubarb North America New Product Introductions
We're spotting 74 new products in North America, with 2015 far surpassing 2015. The top sub-categories in North America are fruit spreads and cakes/pastries.
Products of Note
Williams-Sonoma Raspberry Rhubarb Skinny Cocktail Handcrafted Mix
My Favorite...Pancake Mix Strawberry & Rhubarb Flavored Pancake & Waffle Mix
DAVIDsTEA White Chocolate with Strawberry Rhubarb Parfait
FONA CAN HELP!
Let FONA's market insight and research experts translate these trends into product category ideas for your brand. They can help you with concept and flavor pipeline development, ideation, consumer studies and white space analysis to pinpoint opportunities in the market.
Our flavor and product development experts are also at your service to help meet the labeling and flavor profile needs for your products to capitalize on this consumer trend. We understand how to mesh the complexities of flavor with your brand development, technical requirements and regulatory needs to deliver a complete taste solution. From concept to manufacturing, we're here every step of the way. Contact our Sales Service Department at 630.578.8600 to request a flavor sample or visit www.fona.com.
SOURCES: Mintel GNPD, Mintel Menu Insights, The New York Times, Detroit Free Press, Pinterest, Twitter, Food.com, Saveur, Martha Stewart Living