2016 Community Business of the Year
October 28, 2016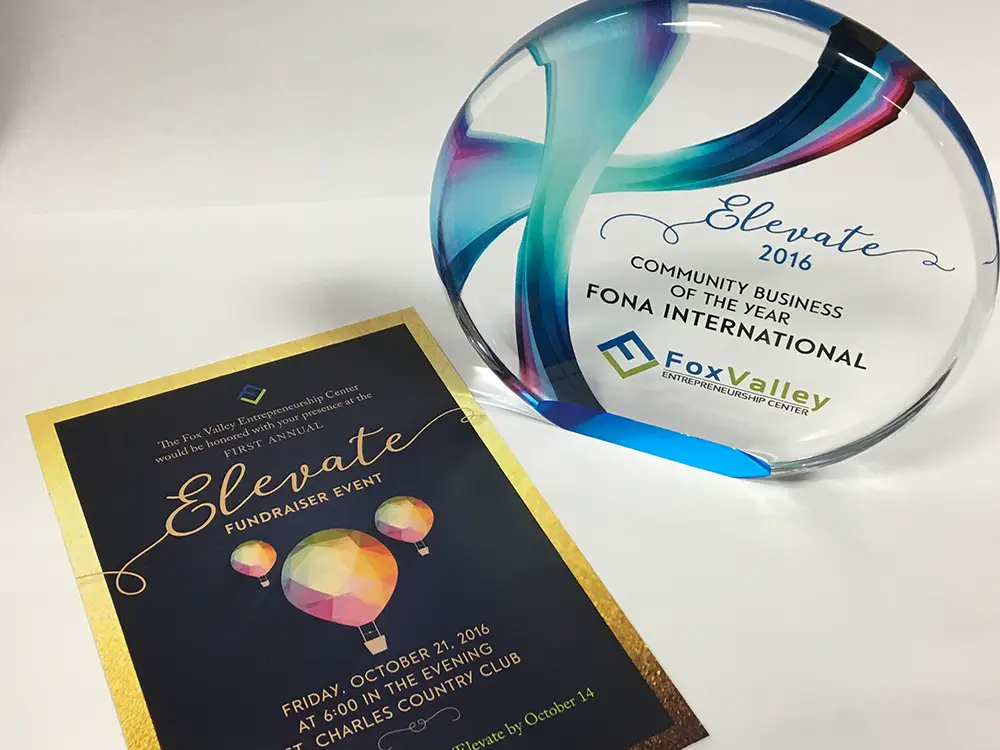 The Fox Valley Entrepreneurship Center honored FONA and CEO/Founder Joe Slawek Oct. 21, 2016 at their Elevate Fundraiser Event. FONA was named the Community Business of the Year.
Before giving Joe the award, FVEC President Austin Dempsey said that Joe founded FONA "on the desire to be both high tech and high touch, and it's the difference that makes FONA special – and successful."
Joe was honored to give the keynote speech at the event, which gave inspirational advice on entrepreneurship and leadership.
About FVEC: The goal of FVEC is to provide critical support to local companies to help them create jobs, expand their business and grow revenue. They foster an environment in which businesses strive for excellence and innovation is nourished. This is accomplished through training and advising the business owner, providing strategic introductions and engaging in growth planning throughout the business. As a non-profit, the center supports these programs through private donations and grants.