2017 Flavor Radar Watch List
January 2, 2017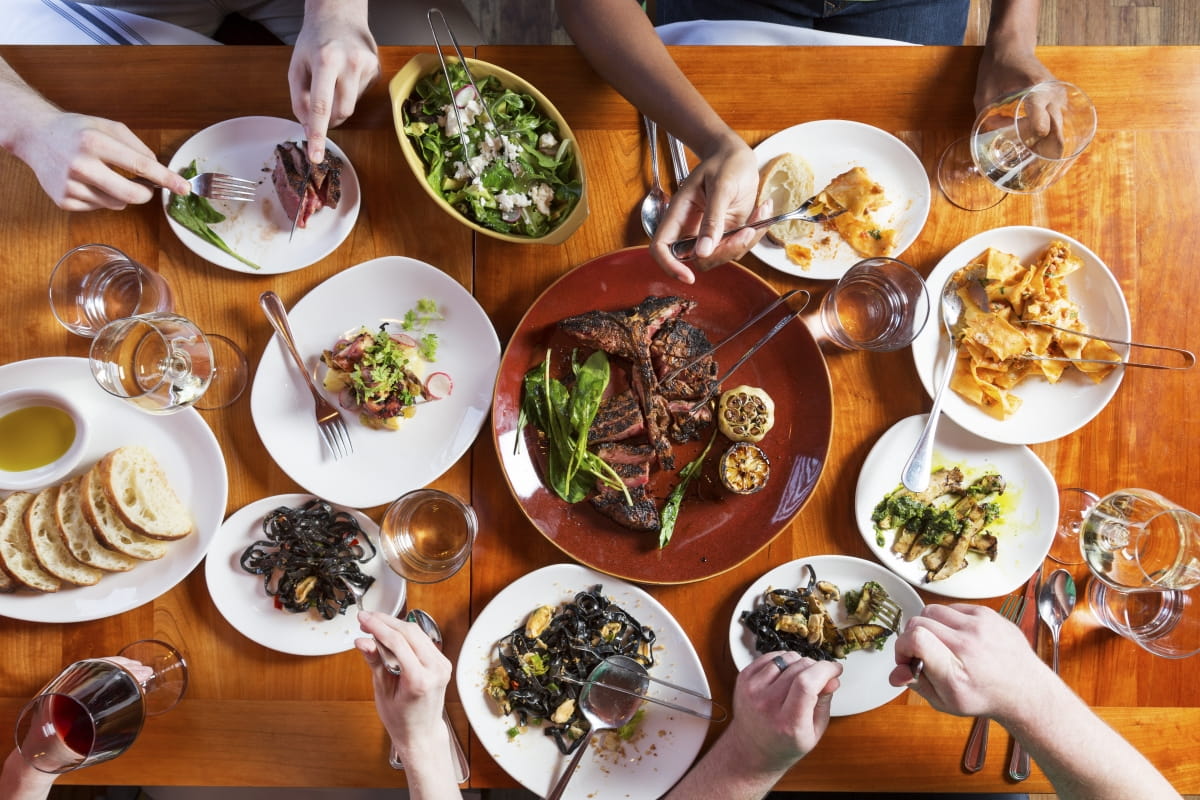 Assertions about flavor trends can sometimes seem heavy on intangibles and light on data. To fill this gap between theory and fact, FONA developed Flavor Radar®, a flavor mapping methodology that trends flavors from novel idea to everyday pantry staple.
FONA's Flavor Radar uses a mix of current data points from industry-renowned databases and in-depth analysis on how a flavor trend is affecting the food industry.Flavor Radar encompasses four categories: Novel, Up & Coming, Mainstream and Everyday. These categories are driven by FONA's expert analysis of a comprehensive set of indicators including restaurant menus, new product introductions and print media data.
Take a peek at the flavors we will be keeping a closer eye on in 2017.
Novel Flavors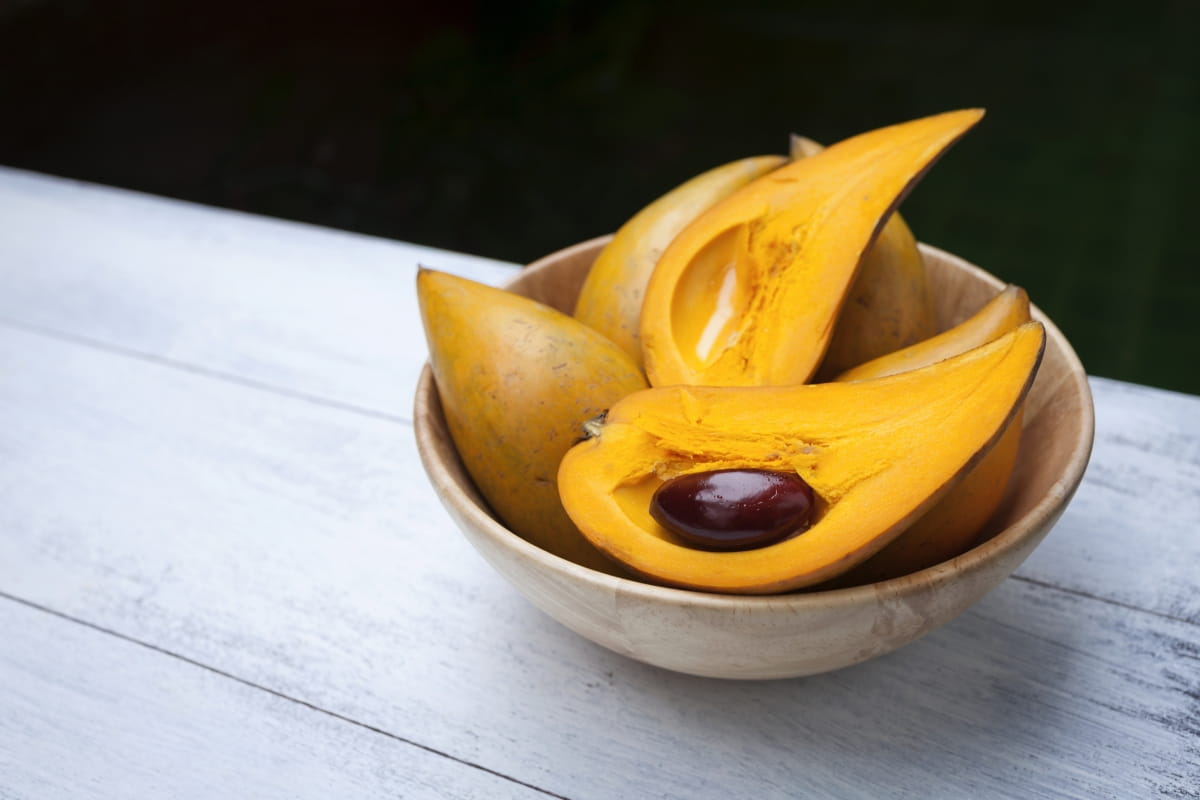 Lucuma
Beloved by the Incas, lucuma is a super nutritious Peruvian fruit that contains beta carotene, iron, zinc, vitamin B3, calcium, and protein. Its maple-like taste makes it a sweet addition to smoothies, baked goods, and ice cream.
On the Menu
•S'Mores with Lucuma Ice Cream: Sushi Samba
•Lucuma Compote & Chocolate Coulis: Paiche
•Matcha Green Tea Crepe with Lucuma Mousse & Spiced Chocolate Sauce: Paiche
Products of Note
•TLa Abuela Yogurt Griego Lúcuma - Lucuma Flavor Greek Yogurt (Peru)
•Raw Gorilla Snack Cacao & Lucuma (Belgium)
•Oppo Salted Caramel Ice Cream with a Hint of Lucuma (UK)
Flavor Pairings
•Chocolate
•Coconut
•Caramel
Purple Yam/Ube
Ube is a purple yam, not to be confused with purple potatoes. Popular in many Filipino desserts, ube (pronounced ooh-bay), has a slightly sweet, almost nutty taste that works perfectly in cakes, cupcakes, ice cream, and so much more. Ube halaya is a sweetened jam made from ube that can be eaten plain or as a spread
On the Menu
•Purple Praline Yams: The Cecil
•Ube-Macapuno Ice Cream: Sunda
•Purple Yam Funnel Cake: Longman & Eagle
Products of Note
•Nestlé Drumstick Ube Flavoured Ice Cream Cones (Hong Kong)
•Nanfang Black Sesame Cereals Purple Yam Cereal Meal (China)
•Magnolia Purple Yam Ice Cream (U.S.)
Flavor Pairings
•White Chocolate
•Coconut
•Cajeta
Up & Coming
Black Currant
A small berry, black currant is a tart, darker cousin of the gooseberry. They are primarily used in jams, syrups, and liqueurs, such as cassis. Fresh black currants are in season June through August; and when shopping be sure to choose berries that are unhulled and plump.
On the Menu
•Aged Cheddar with Black Currant and Blueberry Compote: The Publican
•Black Currant Yogurt: Red Mango
•Orange & Black Currant Scone: Skylark
Products of Note
•McCann's Artisan Collection Black Currant, Almond & Cream Irish Oatmeal
•Finnriver Lavender Black Currant Cider
•Brookside Connoisseur Collection Merlot Grape & Black Currant Flavour Dark Chocolate
Flavor Pairings
•Cassis/Wine
•Lavender
•Green Tea
Za'atar
A spice blend originating in the Middle East, za'atar is most commonly made up of thyme, oregano, sumac, marjoram, and toasted sesame seeds. This earthy, nutty blend is enjoyed in a variety of ways, and is especially delicious with bread or pita and olive oil.
On the Menu
•Za'atar Fried Feta: Sarma
•Za'atar Potatoes: Bar Bolonat
•Brick Oven Chicken and Za'atar Croutons: Paul Martin's American Grill
Products of Note
•Firehook Multigrain Za'atar Baked Crackers
•Urban Accents Pizza Middle Eastern Seasonings
•Sweet Earth Natural Foods Za'atar Veggie Burger
Flavor Pairings
•Cheese
•Chicken
•Chickpeas
Mainstream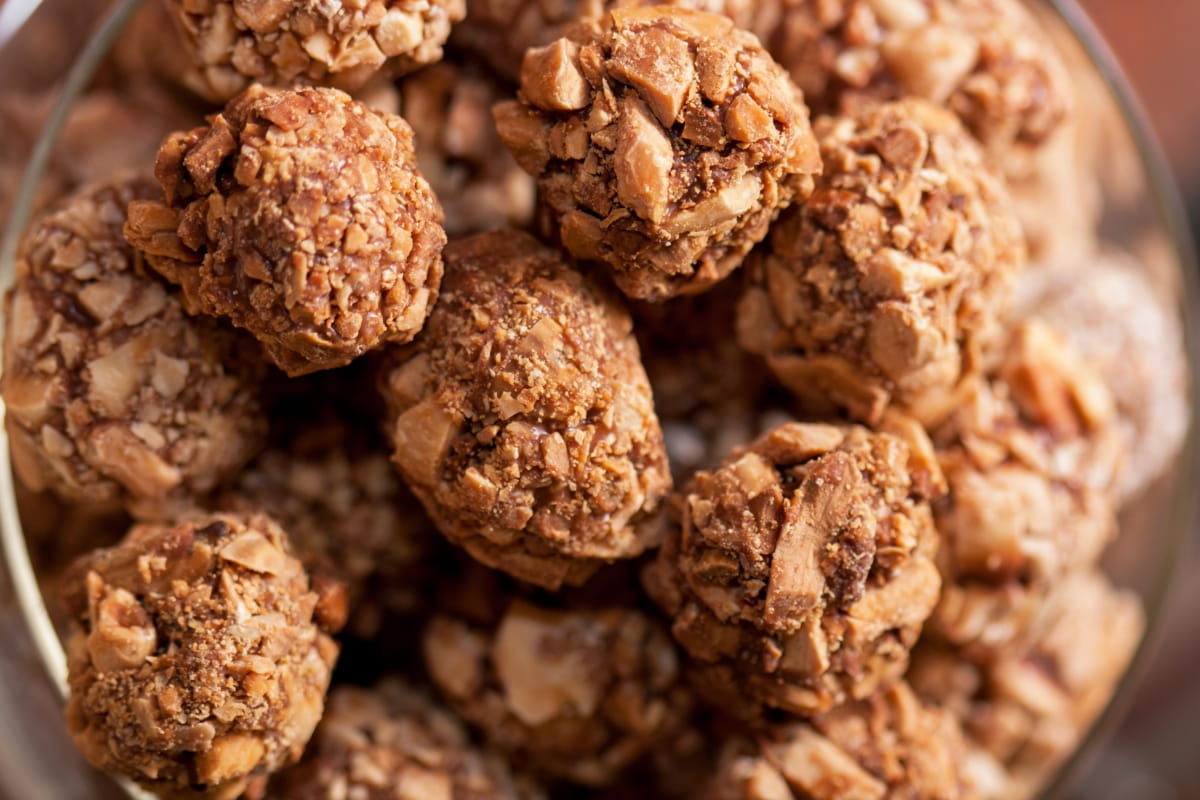 Praline
Praline is a confectionary treat or filling comprised of caramelized sugar and nuts. There are two basic variations of praline, a French variety primarily made with almonds, and a Louisiana type made with pecans.
On the Menu
•New Orleans Praline Pecan: Kilwin's
•Tony's Praline Cheesecake: Tony's
•Housemade Bread Pudding with Praline Sauce: Bennigan's
Products of Note
•Community Coffee Pumpkin Praline Coffee K-Cup Pods
•Jérôme Ferrer Fleur de Sel Caramel and Praline Maple Shards Frozen Dessert
•Scitec Nutrition Jumbo Hardcore Brownie Praline Flavoured Super Complex Muscle Gainer Formula Mix
Flavor Pairings
•Hazelnut
•Almond
•Raspberry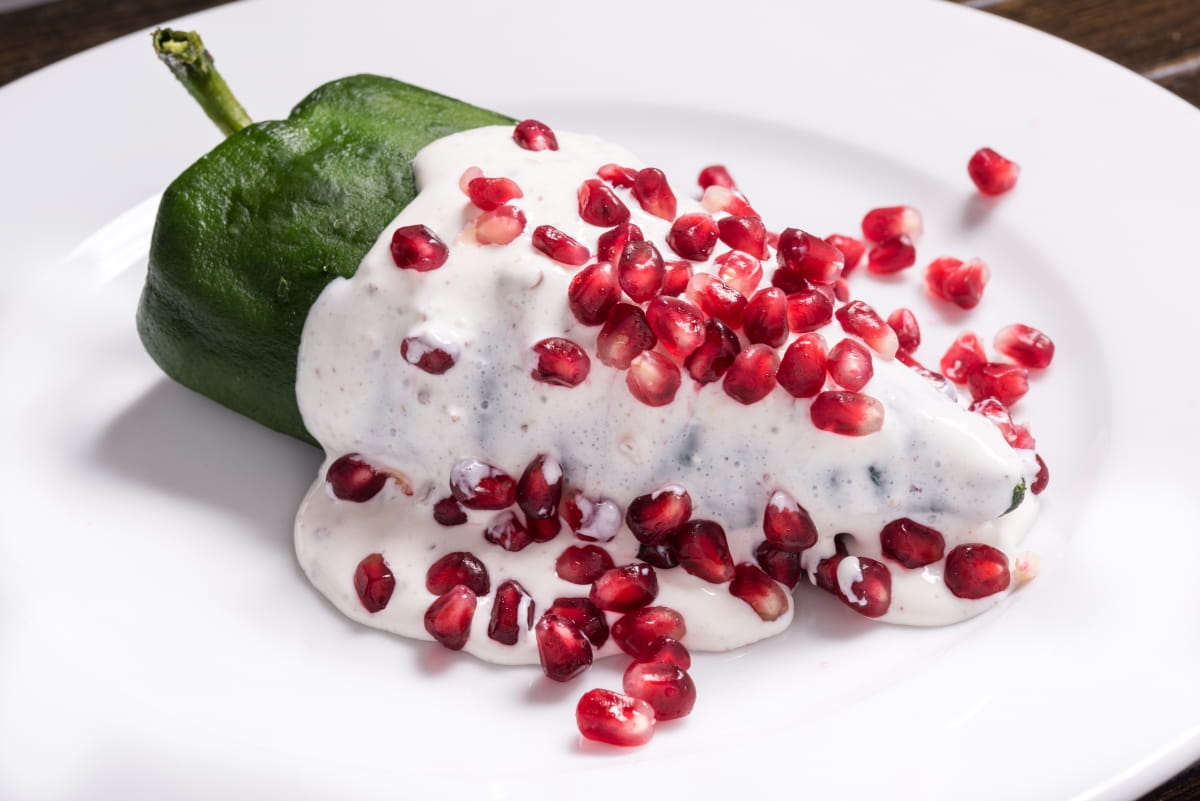 Poblano/Ancho Chili
It may be surprising to learn that the poblano chili and ancho chilie actually come from the same pepper! When its in its fresh, green state its called poblano chili, and in its dried reddish-brown state, its called ancho chili. The flavors of ancho chili are sweet and slightly smokey, whereas the poblano chili is mildly hot and has a rich flavor.
On the Menu
•Ancho-Chipotle Chicken: Starbucks
•Warm Ancho Chocolate Cake: Lonesome Dove Bistro
•Ancho Salmon Cesar Salad: CoCo's
Products of Note
•Bee Free Honee Ancho Chile Flavored Apple Honey Sweetener
•DuClaw Brewing Co. El Kabong Ale
•Imagine Heirloom Beauregard Sweet Potato with Ancho Chili Soup
Flavor Pairings
•Chicken
•Cheese
•Corn
Everyday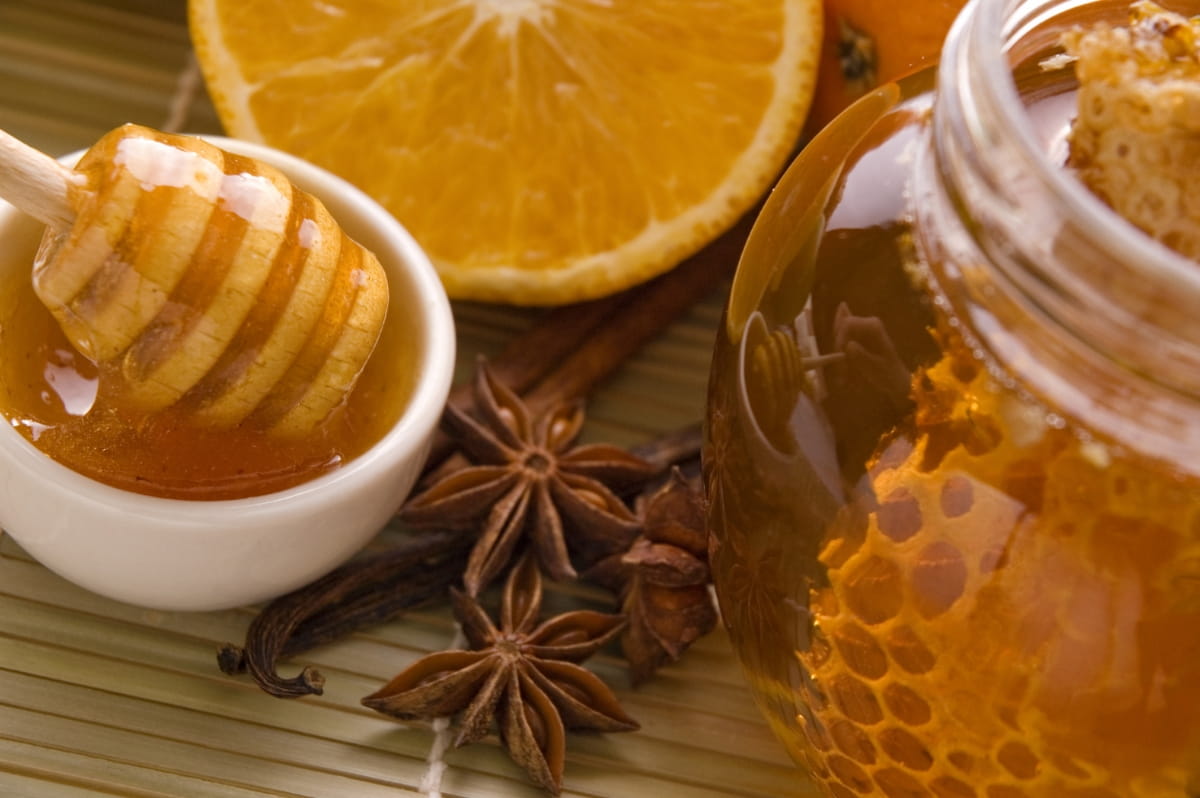 Honey
Honey is created by bees from the nectar of flowers they pollinate. The color and flavor of honey depends on the source. Orange blossom and clover honey are the most common, and have a lighter gold color and gentle flavor, while other types such as buckwheat or maple can have a darker color and more robust flavor.
On the Menu
•Blue Moon Honey Moon Summer Ale: TGI Friday's
•Acai Bliss with Honey: Jamba Juice
•Sriracha Honey Dipping Sauce: Carbon Beverage Cafe
Products of Note
•Sabra Honey Mustard Hummus
•Trimona Honey Ginger Cinnamon Bulgarian Yogurt
•Ambrosial Authentic Mediterranean Basil Honey Almond Ancient Grains Clusters
Flavor Pairings
•Mustard
•Lemon
•Vanilla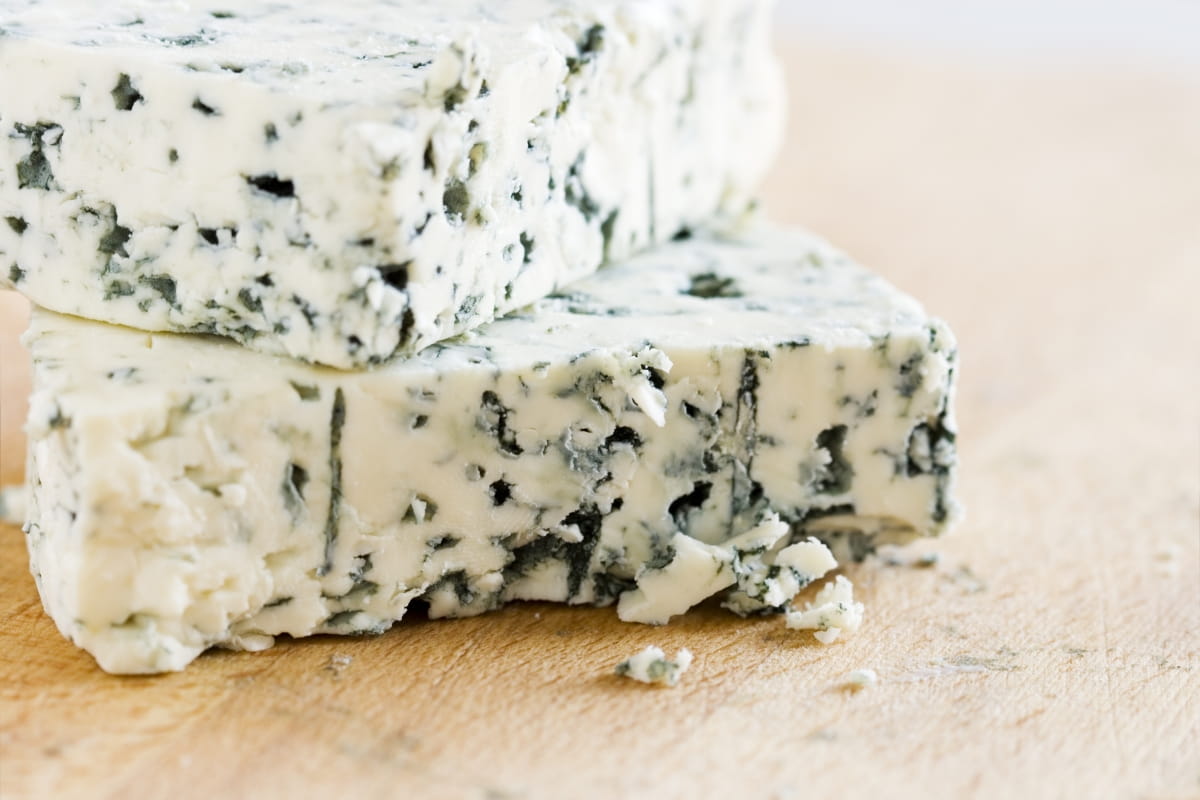 Blue Cheese
Blue cheese gets its strong flavor and aroma from strains of mold that lend to the formation of green or blue spots and veins in the cheese. Blue cheese can be crumbly, creamy, or firm, and is comprised of numerous varieties such as Maytag, Gorgonzola, Stilton, and Danish.
On the Menu
•Figs & Whipped Blue Goat Cheese: Circa 1886
•Buffalo Chicken with Blue Cheese: Domino's Pizza
•Chef's Seasonal Cheeseboard: Pop's for Champagne
Products of Note
•Williams-Sonoma Blue Cheese & Fig Balsamic Dipping Oil
•Man Cave Craft Meats Buffalo Wing Style Bratwurst with Bleu Cheese
•Fuller Foods Serious Cheesy Puffs Blue Cheese Jalapeño Baked Corn Puffs
Flavor Pairings
•Yogurt
•Hot Wing Sauce
•Bacon
FONA Can Help!
Let FONA's market insight and research experts translate these trends into product category ideas for your brand. They can help you with concept and flavor pipeline development, ideation, consumer studies and white space analysis to pinpoint opportunities in the market.
Our flavor and product development experts are also at your service to help meet the labeling and flavor profile needs for your products to capitalize on this consumer trend. We understand how to mesh the complexities of flavor with your brand development, technical requirements and regulatory needs to deliver a complete taste solution. From concept to manufacturing, we're here every step of the way.
Contact our sales service department at 630.578.8600 to request a flavor sample or visit www.fona.com.