Category Insight: Cocktails' Cutting Edge
May 1, 2017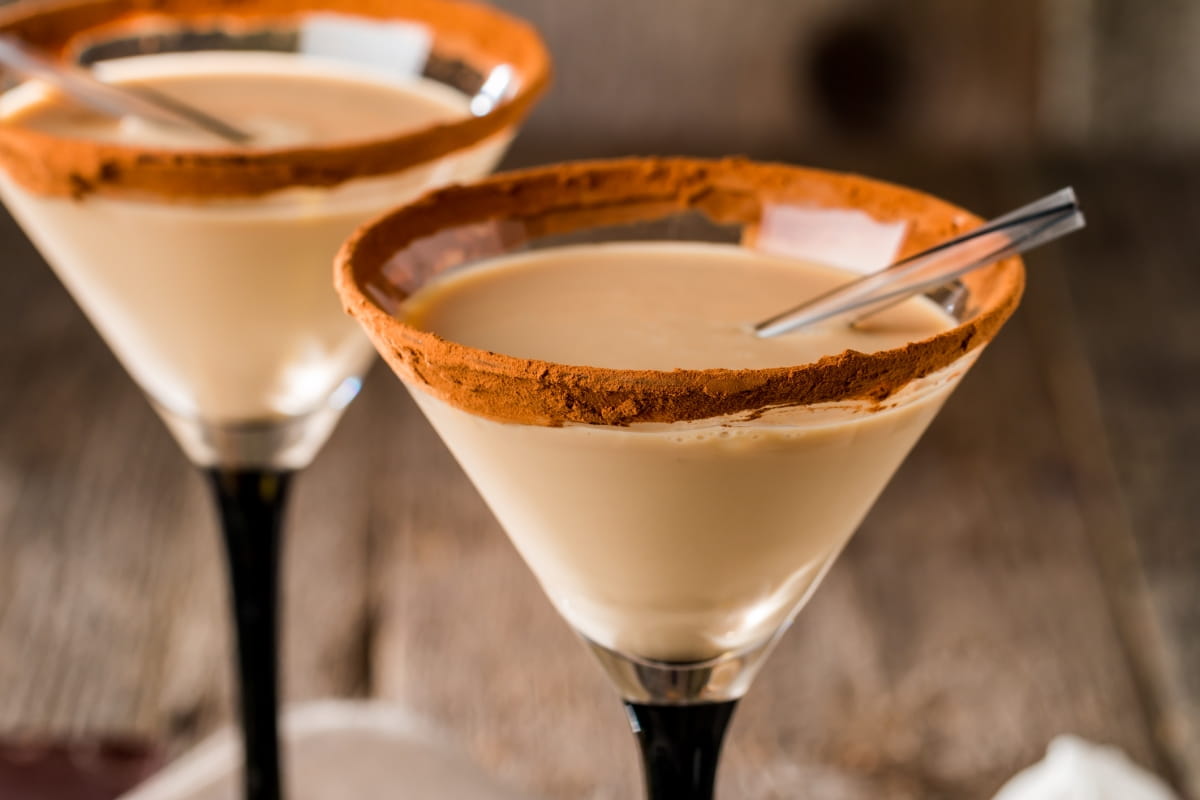 While globally there has been a slight dip in alcohol consumption, North America is still imbibing regularly. As a result, we're seeing unique innovation within the market, particularly in the liquor segment.
Euromonitor credits the strong US economy and the popularity of craft beer for the boost in sales. A July 2016 Gallup poll of US consumers of alcoholic beverages found nearly 70% of respondents had had an alcoholic beverage within a week, and 20% chose liquor as their beverage of choice.
Complex spirits and premium brands are getting the attention of cocktail enthusiasts with bourbon- and whiskey-based cocktails leading the crowd. They have around 23% of the craft bar market, and sales will grow in the next five years, according to IWSR's US Cocktail Trend Report. With that in mind, let's explore the rich and varied cocktail scene, which is showcasing everything from pine-flavored herbal liquor to spins on classic cocktails.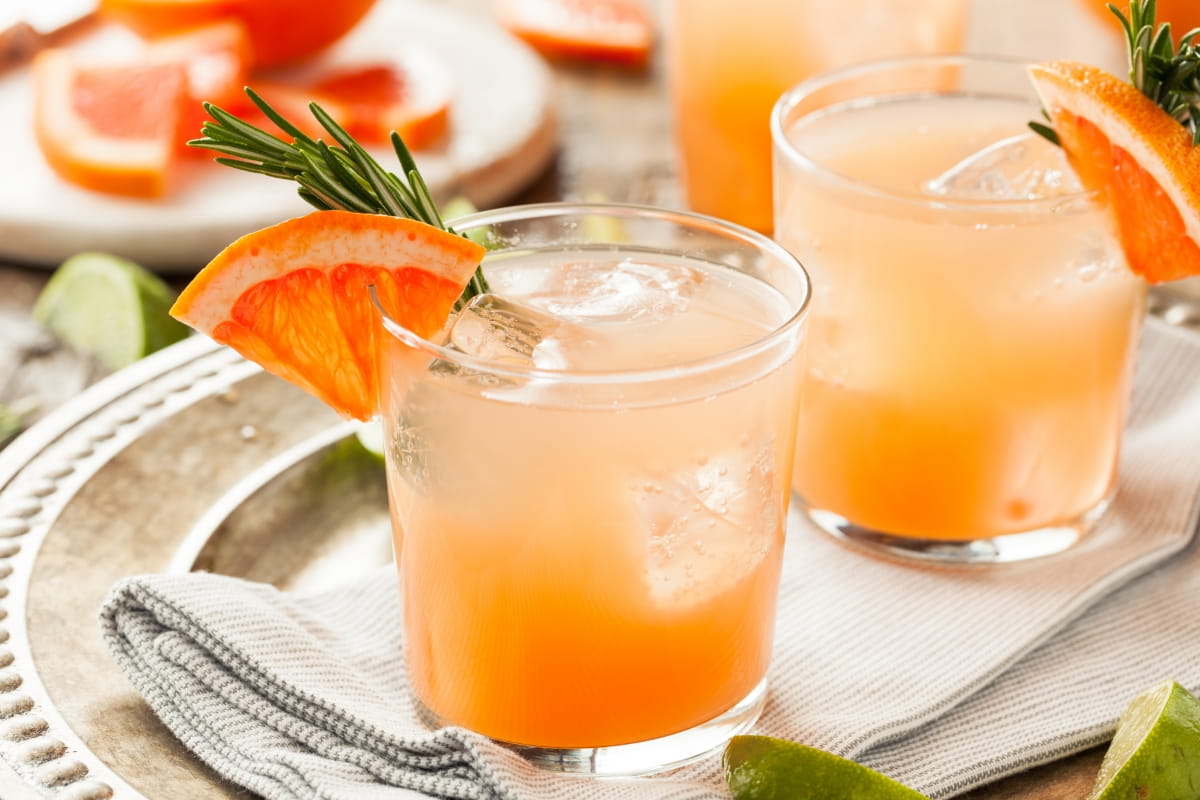 Free from dairy, sugar...alcohol?
The "free from" trend reaches to alcohol, as well, with line extensions such as the dairy-free Baileys Almande (USA, 2016), made with almond milk, and Stoli Gluten Free (USA, 2016), a vodka distilled from corn and buckwheat. In bars, we see low-sugar, sugar-free or sugar-alternative cocktails providing consumers with more options.
Hold the Sugar
The website Eat This, Not That says "Drinking is fun. But so is looking and feeling good." The site then offers a variety of lower calorie and lower alcohol cocktail options for nights out, including a lower sugar drink featuring tequila, seltzer and lime. "Tequila is made with agave, so it's naturally sweet without the added sugar," they explain. "The lime gives it a tangy flavor and adds fruit. Seltzer is always preferred over tonic as it calorie and sugar free. This combination is tasty, but low in calories."
Spotted:
•
Napa Flats, Tulsa, OK:
Blue Lite Special (95 cal): vodka, fresh blueberries, fresh lime juice, light sweet & sour. Skinny Cowgirl (100 cal): vodka, sugar free pomegranate, fresh blueberries, light sweet and sour, sugar free simple syrup.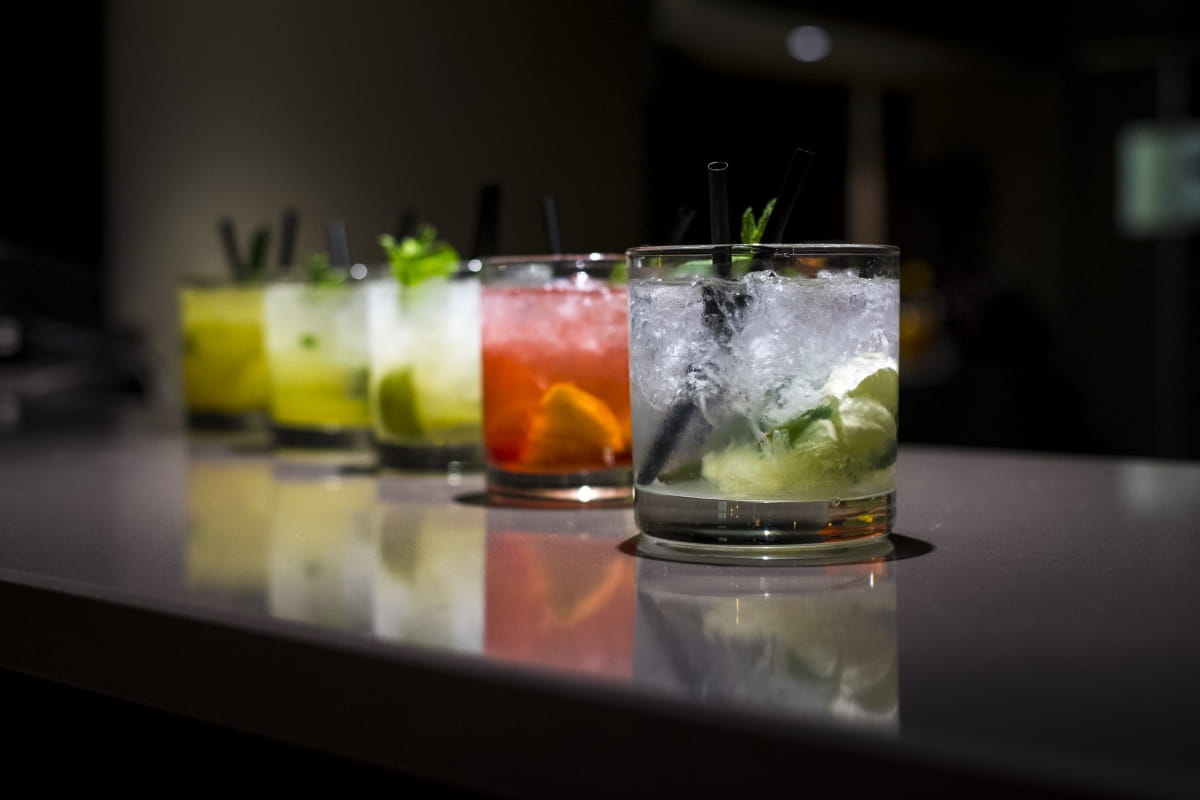 Hold the Booze
Green Bar at London's Hotel Café Royal and Fortnum & Mason's 45 Jermyn Street launched a cocktail menu of drinks that can be served either with or without alcohol. This allows everyone to enjoy the experience together. Speaking of Millennials specifically, Mintel's Forsyth says, "They still like the sociability, the relaxation and the moment of indulgence that goes with alcoholic drinks – it's about giving them more choices on a sliding scale."
A U.K. product making waves is Seedlip, distillates of six botanicals – two barks, two spices and two citrus peels – blended together without any alcohol or sugar. Ben Seedlip, the drink's creator, says he is not trying to imitate alcohol, but rather he's "trying to help bartenders create amazing non-alcoholic drinks by giving them a great liquid with great flavor." "Mocktails tend to just be a blend of fruit juices or an imitation of an actual great cocktail, Ben tells Karen Gardiner of Tales of the Cocktail. "What we are trying to create is something different and unique."
Gardiner explains that the ingredients are sourced from around the world: "oak bark imported from the U.S., cardamom from Guatemala, Cascarilla bark from the Bahamas, lemon peel from northern Argentina, grapefruit peel from Turkey, and pimento berries from Jamaica."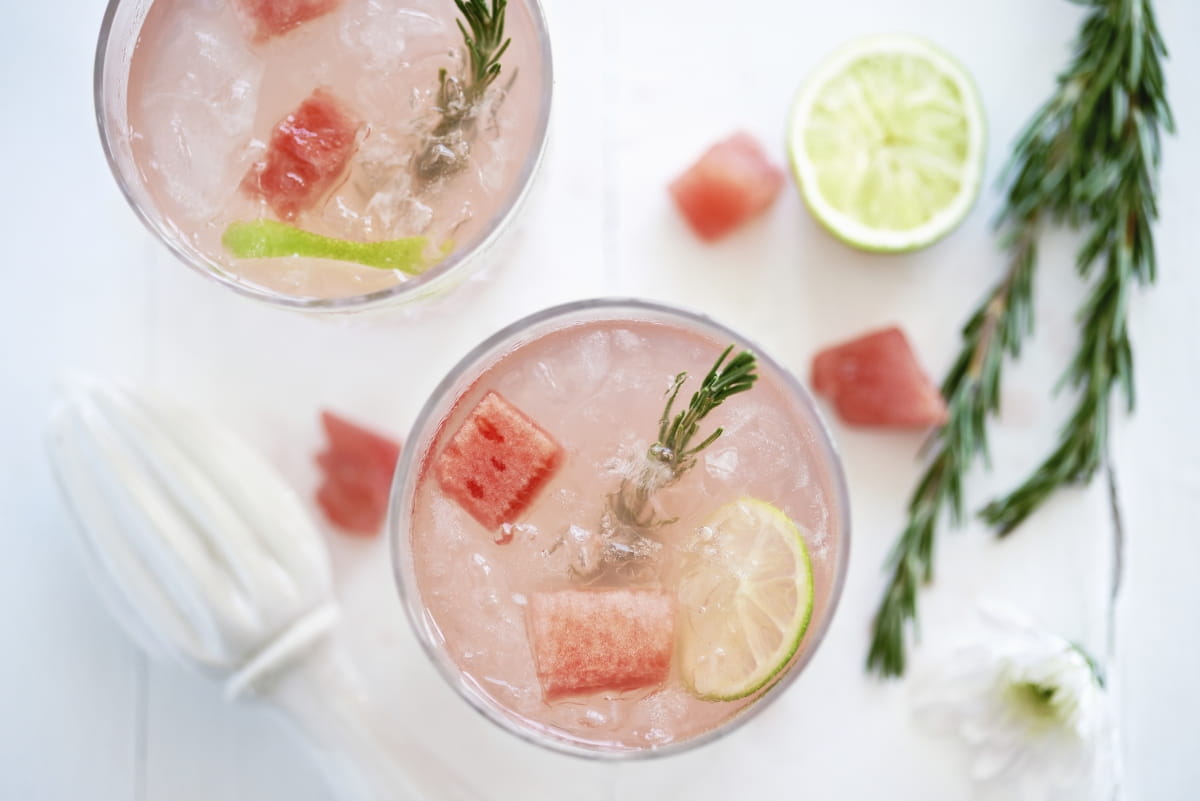 Simplicity & Back to Basics
In 2013
Serious Eats
asked: Should Cocktails Get Simple Again?, referencing the "baroque and complex" nature of many drinks. And today we are seeing just that. Consumers are pushing back against "show-offy" drinks that take more than 5 minutes to assemble and require a manual to understand and order. Prairie Rose, a liquor.com contributor and creator of Bit By A Fox, an award-winning cocktail blog, is a fan: "I love the simpler direction that a lot of cocktail programs are taking this past year. Looking forward to getting back to the basics, with quality spirits and very few ingredients."
In
Travel + Leisure
magazine, Tobin Ellis, owner of BarMagic of Las Vegas, says he is also looking forward to this move toward a more welcoming atmosphere. "Approachability is manifesting itself in concept development, where the birth of the "cocktail dive bar" has given us hope that we can all show up to a great watering hole in jeans and flip flops and enjoy a Negroni and some Johnny Cash.
Flavor & the Menu
magazine noted this "toning down the seriousness of the cocktail renaissance in recent years" saying there has been a "recoiling against snobbery and Prohibition-era condescension in the new cocktail world." The resurgence of Tiki bars is one manifestation of this push back and return to playfulness. Another is high-end cocktail bars no longer shunning "average" alcohols often looked down upon by "cocktail snobs," such as vodka, Midori, Baileys and Jägermeister. Creative bartenders are finding new roles for these ubiquitous liquors.
Spotted:
•
The Spare Room,
Los Angeles: Shandy on Acid: Jägermeister, heirloom peach liqueur, lemon, cardamom bitters, Mr. Pineapple wheat beer.
•
Luciano's,
Rahway, N.J: The Sardinia: Midori Melon, Hendrick's gin, fresh kiwi, white cranberry, fresh sour.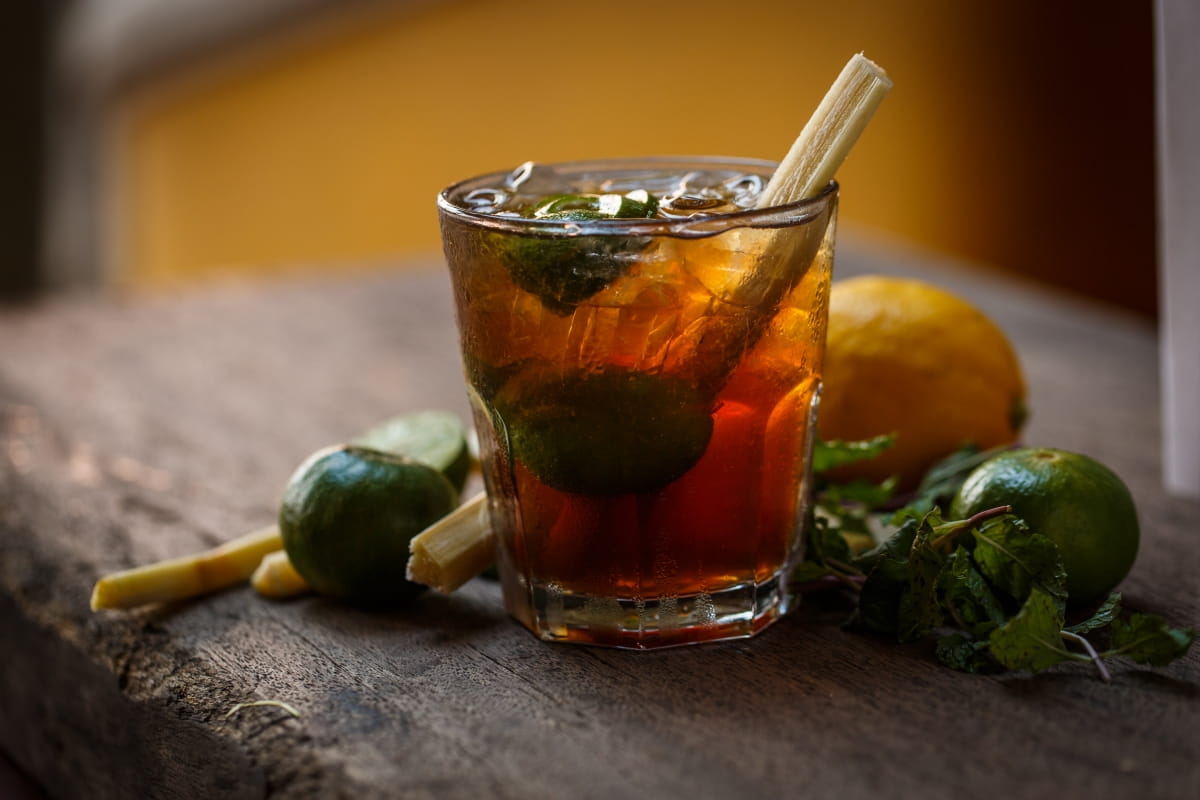 Herbs, Botanicals, and Fresh Ingredients
Now, as cocktails become more simple, the more important it becomes for each element to be perfect. Hemant Pathak of Junoon said in Forbes that "a drink is only as good as the weakest component." He believes mixologists are "going to be working with suppliers the way chefs have for years — to get the best fruits, spices and herbs — not just ordering them generically." La Condesa in Austin has every component covered as they even work culinary ingredients, spices and botanicals into cactus-lemongrass and volcanic-saffron infused salts that rim cocktail glasses.
Online, for at-home consumption, we see herbal cocktail flavors such as Rhubarb Basil, Elderflower Mint, Blueberry Thai Basil Mojito, Lavender Peach Bellini, and Pineapple Lime Cilantro Margarita. And at Le Bar Botaniste in Paris you order a drink featuring a piney plant only found in the French Alps, kaffir leaves, lemongrass, eucalyptus and Lebanese cucumber.
Spotted:
•
La Condesa, Austin, EL CÚBICO:
whole leaf tobacco-infused cazadores reposado, vanilla-infused brandy, lemon, grilled pineapple juice, mezcal essence, volcanic-saffron-infused salt rim.
•
Papas Bros. Steakhouse,
Dallas, Arugula Gimlet: Wheatley Vodka, John D. Taylor Velvet Falernum, lime, arugula.
•
The Commons Club, Chicago, The Still Life:
Olive-leaf-infused Absolut Elyx vodka, dry vermouth, vinegar, kombu seaweed and green tea bitters, olive oil powder, charcoal "dirt," rosemary, shallot pearls, kosher salt.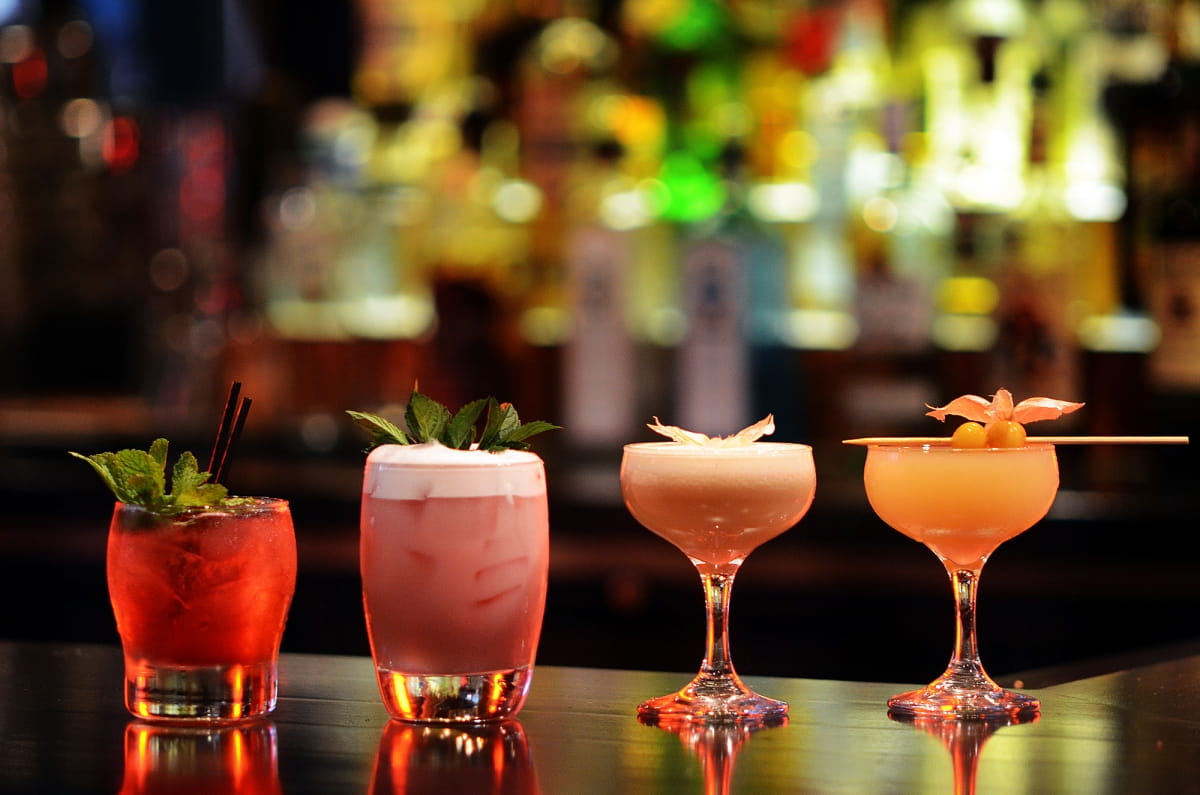 FONA Can Help
Do your products stand up to your target consumers' scrutiny? Are you looking to reformulate or develop a clean ingredient statement?  We'd love to be the flavor company by your side as you tackle the challenges with going clean. At FONA, we understand how to mesh the complexities of flavor and the challenges of clean with your brand development. We'll consider your technical, regulatory and, most importantly, taste requirements to deliver a complete flavor solution.
We're more than just great flavors – we deliver complete market solutions. Your priorities are our priorities. Your challenges are our challenges. Let's talk.
Let FONA's market insight and research experts translate these trends into product category ideas for your brand. They can help you with concept and flavor pipeline development, ideation, consumer studies and white space analysis to pinpoint opportunities in the market. Our flavor and product development experts are also at your service to help meet the labeling and flavor profile needs for your products to capitalize on this consumer trend. We understand how to mesh the complexities of flavor with your brand development, technical requirements and regulatory needs to deliver a complete taste solution.
Sources: rangesf.com, thestandardgrill.com , Spirits Business, Kimpton Hotels, Mintel, TalesoftheCocktail.com, CharliePalmer.com, Maxim, Marketwatch, The Drinks Business, Gallup, StraitsTImes.com