Flavor Insight: Grapefruit By The Numbers
June 12, 2017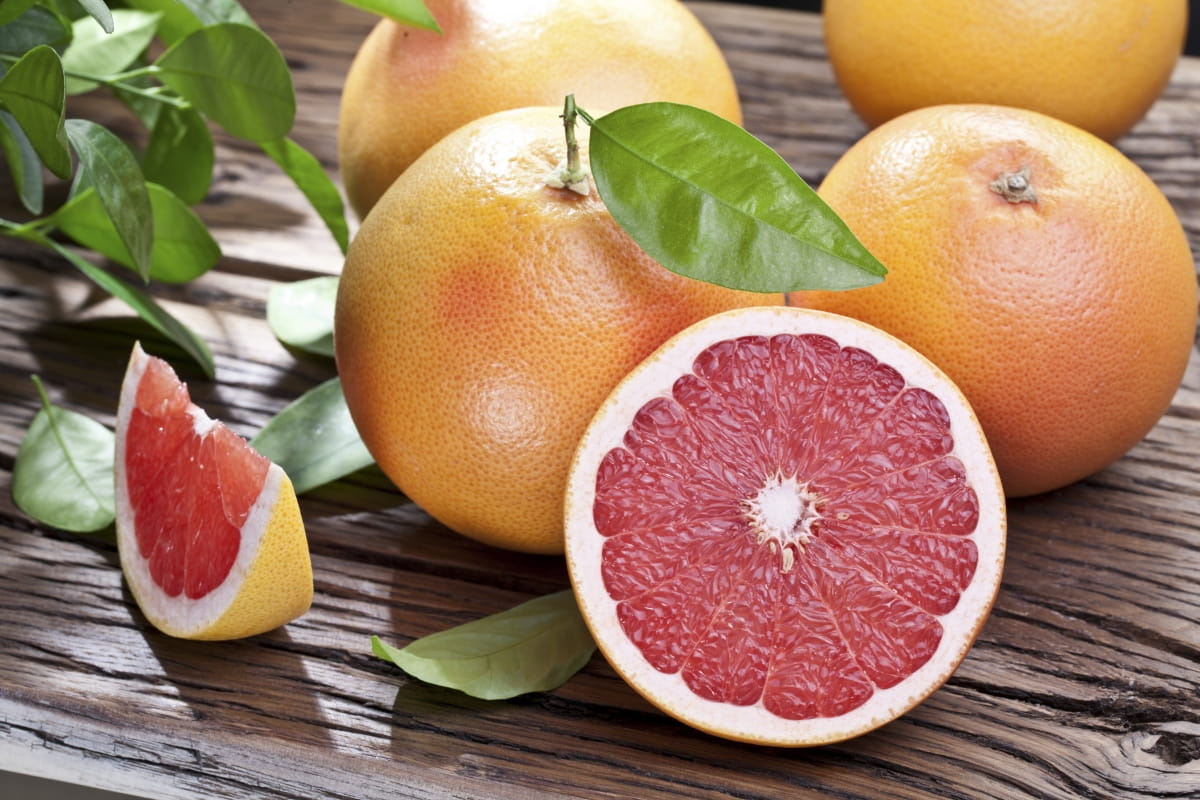 Appearing in everything from cocktails to salad to donuts, the flavor of grapefruit is supremely versatile. Known for its juicy tartness, grapefruit is a tropical citrus fruit that grows in grapelike clusters in warm, southern climates. Its rind and pulp come in a variety of different colors. The most common variety — pink grapefruit — is also highest in vitamin A and can range from a pale yellow-pink interior to a vibrant ruby red. Common uses for the grapefruit include eating it fresh, as salad garnish or broiled with brown sugar as a sweet treat.

Let's take a closer look at the various forms of grapefruit on the menu, in social media and new product introductions.
Grapefruit Galore: Print & Social Media Highlights
There are several mentions of grapefruit in social media. Here are some of the highlights.


On Pinterest, grapefruit pins were spotted and appear in a wide variety of food and beverage recipes especially baked goods and cocktails. We spied grapefruit mojitos, grapefruit scones, grapefruit donuts, grapefruit sorbet and grapefruit pound cake. Additional recipes include grapefruit avocado salad, grapefruit cinnamon ricotta ice cream, glazed salmon with spicy grapefruit relish, and a delicious strawberry and grapefruit smoothie.
A Twitter search shows tweets mentioning grapefruit including one by @StretchRecipes "Kale & Grapefruit salad, why thank you" including a recipe by from her blog "'Stretch'" and this tweet by @lenholehouse "Healthier pink grapefruit almond tart recipe!" with a recipe from liliscakes.com.
On Food.com, 1,196 recipes appear when you search for grapefruit. Recipes include a quick grapefruit marmalade, grapefruit chicken, broiled grapefruit with honey, vanilla and cardamom, and a ruby red grapefruit salsa.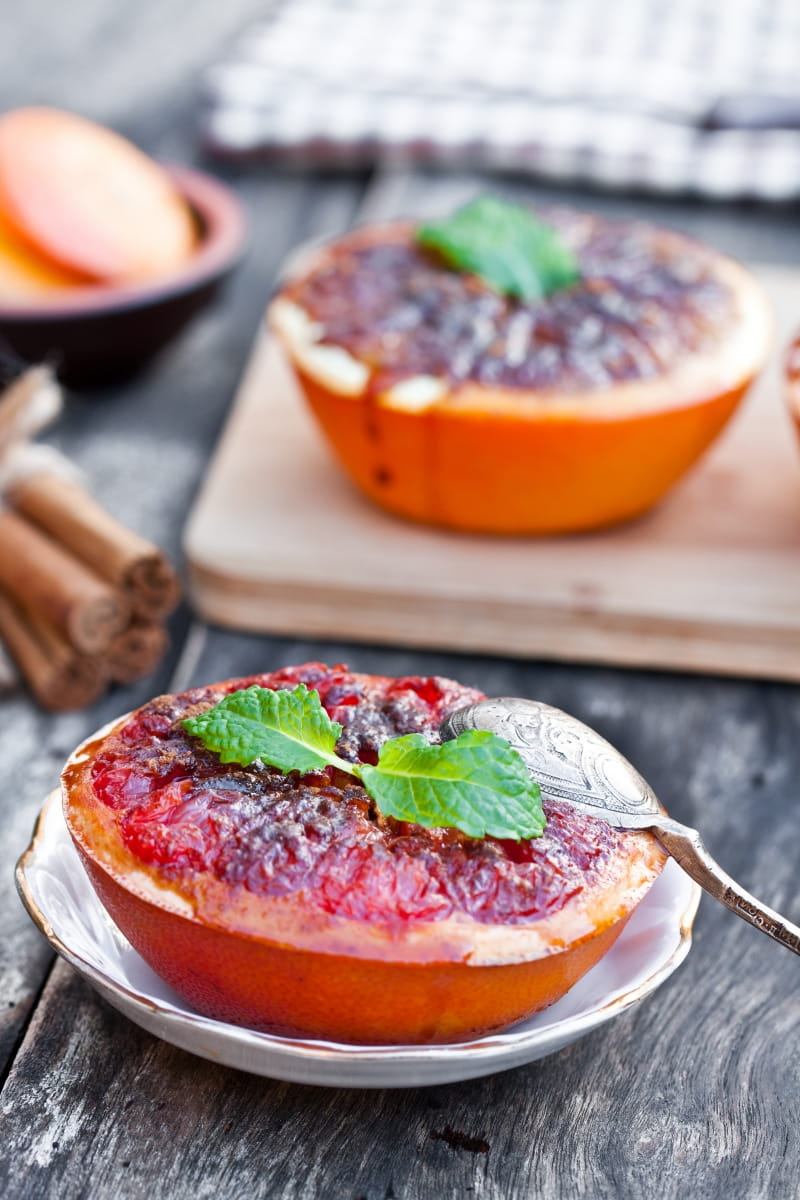 We are also spotting grapefruit in print publications. Here are some of the highlights:


In the January 2017 issue of Parents, ideas are given for serving delicious winter fruits to children, including grapefruit. They suggest broiling the fruit and topping with brown sugar and honey. The article also says grapefruit is great served with Greek yogurt and a low-sugar granola.• In the December 2016 issue of Food & Wine is featured a list of Seven Winter Cocktails worth trying. Number one on the list is a Pamplemousse (French for grapefruit) cocktail. This cocktail is described as "bright and refreshing."
Grapefruit on the Menu

We saw 1,055 menu mentions of grapefruit with Fine/Upscale dining as the top restaurant segment.• Deep Eddy Grapefruit Honey Mule - Claim Jumper
Guava Grapefruit Sorbet - Yogurtland
Carpaccio with Grapefruit Agrodolce Sauce - Reef
Tuna Misticanze Salad with Grapefruit Dressing - Cielo
Grapefruit: The Next Generation of Salads
Featured in the November 2016 issue of Flavor and the Menu is the next generation of salad creativity. Mintel data shows that center-of-the-plate salads are up 26% in popularity since 2012. These dishes feature the strong produce-protein combination trend. One of the most common pairings for such salads is shrimp with fresh produce like grapefruit. Another very trendy combination is organic kale with pink grapefruit, apple cider vinaigrette, various other fresh produce items and your choice of all natural protein sources like chicken, salmon, steak or tofu.
Grapefruit Global New Product Introductions
There were 1,829 new grapefruit flavored products launched globally with juice and carbonated soft drinks being the top segments.


Poland: Grapefruit and Fig Flavored Yerba Mate
South Africa: Calorie Balance Grapefruit Green Tea Drink
South Korea: Grapefruit Salad Dressing
Mexico: Grapefruit Flavored Jelly Mix

Grapefruit North America New Product Introductions
There were 277 new products launched in North America with beer as the leading launch segment.


Simple Truth Organic Grapefruit Kombucha
Danone Activia Mandarin-Orange & Pink Grapefruit Probiotic Yogurt
Honey Stinger Grapefruit Organic Energy Chews
Eight Degrees Grapefruit Flavored Vodka
Project 7 Grapefruit Melon Gourmet Gum
FONA CAN HELP!
Let FONA's market insight and research experts translate these trends into product category ideas for your brand. They can help you with concept and flavor pipeline development, ideation, consumer studies and white space analysis to pinpoint opportunities in the market. Our flavor and product development experts are also at your service to help meet the labeling and flavor profile needs for your products to capitalize on this consumer trend. We understand how to mesh the complexities of flavor with your brand development, technical requirements and regulatory needs to deliver a complete taste solution. From concept to manufacturing, we're here every step of the way.
Contact our Sales Service Department at 630.578.8600 to request a flavor sample or visit www.fona.com/contact-fona.
Sources: Mintel GNPD, Mintel Menu Insights, Flavor & The Menu, Pinterest, Twitter, Food.com