FONA Wins 2017 Best & Brightest Elite Award for Compensation, Benefits & Employee Solutions
July 17, 2017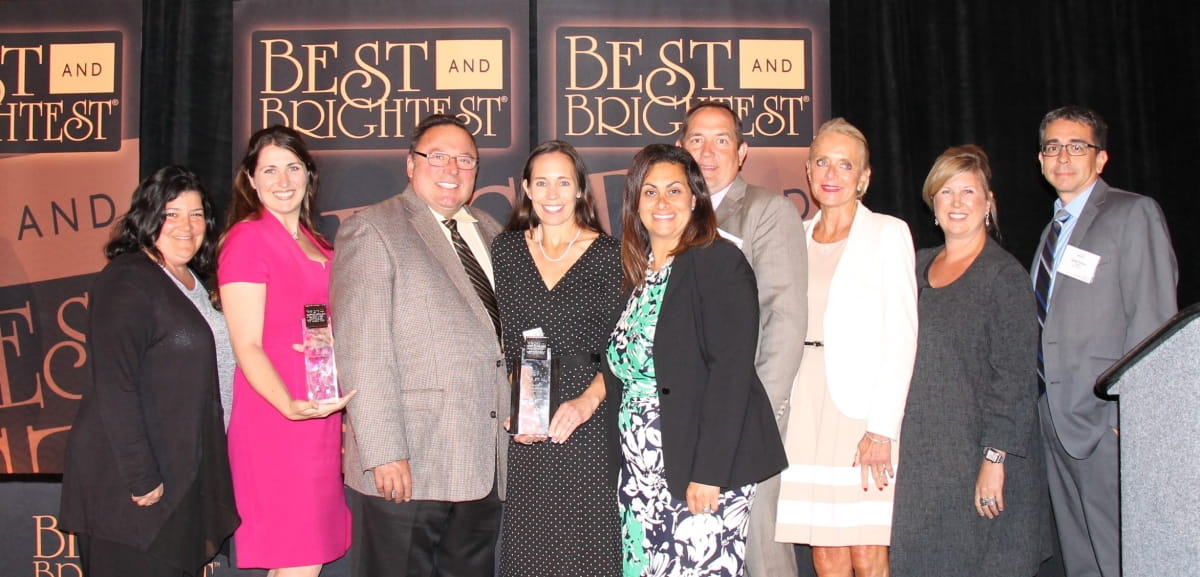 Geneva, IL, July 17, 2017 – For the 11th year in a row, FONA International has been honored as an Elite Winner in the 101 Best and Brightest Companies to Work For competition for its focus on its employees. The creator and manufacturer of complete flavor solutions was just presented with the Elite Award for Compensation, Benefits and Employee Solutions by the National Association for Business Resources (NABR). FONA was also recognized as a National Wellness winner. These awards reflect FONA's excellence in outstanding benefits and compensation programs for employees.

"This recognition is an honor for the entire FONA organization. We're fortunate enough to have incredibly talented and dedicated people who make this all possible." said Amy McDonald, Executive Vice President. "It's really about the growth and achievement of the entire FONA family. It's exciting to share this award with them."

"Profitability and stability is essential for businesses in today's economic climate. Companies that recognize that their employees are the key to their success achieve staying power. Our 2017 winners create their human resource standards to ensure employee satisfaction and they set standards for every business to aspire toward," said Jennifer Kluge, President and CEO of MBPA. "We are proud to honor this year's winners."

The Best & Brightest awards follow FONA's ranking as the #1 workplace in the Chicago area by Great Place to Work and Fortune magazine, as well as ranking #36 workplace nationally overall. Both of these rankings were for the small/medium category.

The 101 Best and Brightest Companies to Work For award and Elite Awards honor companies that recognize employees as their greatest asset. Companies are evaluated in the areas of communication, community initiatives, compensation and benefits, diversity and multi-culturalism, employee education and development, employee engagement and commitment, recognition and retention, recruitment and selection, and work-life balance.

ABOUT FONA INTERNATIONAL, INC.
Now celebrating 30 years, FONA International creates and produces flavors for many of the largest food, beverage, nutritional companies in the world. It offers flavor solutions for the confection, grain, beverage, performance nutrition, and emerging markets from its state-of-the-art, 33-acre campus in Geneva, IL. FONA's seven core values drive it to pursue excellence and foster incredible partnerships. More than just great flavors – FONA provides complete market solutions.

ABOUT THE NATIONAL ASSOCIATION FOR BUSINESS RESOURCES
NABR heads programs and community initiatives that positively impact more than 150,000 businesses across the country.