Dining Out: 5 Trends to Translate to the Grocery Aisle
August 21, 2017
Oftentimes the inspiration for finished products can come straight from the kitchen. With 24% of consumers wanting to dine out more in 2017, restaurants have the attention of diners. Quite often, hit trends for the CPG space start out as dining innovations. Watching the success of current restaurant trends can inspire new products and flavors for grocery store shelves. We've dived into dining out. Let's take a look at five trends in dining that might help get you to YOUR "what's next."
This report was so HUGE we coudn't fit it all on the blog.
Taste the Magic
From the Unicorn Frappuccino to mermaid toast to galaxy donuts, restaurants are making (and diners are flocking to) foods laced with fantasy. The concept of magical food is going well beyond Lucky Charms, and is something easily translated to the grocery aisle.
One of the trends highlighted at this years' National Restaurant Association annual show was experiential desserts. While rainbow or unicorn foods were not mentioned specifically, this is a niche where brightly hued treats find their sweet spot. The experience of eating a brightly colored treat whilst enjoying varying layers of flavor offers a fun, memorable moment.

Spotted:
• We spotted some Instagram-worthy lattes in Bon Appétit's July issue including NYC's The Good Sort lattes featuring beet, turmeric, and black sesame and the Unicorn Latte from The End Brooklyn.
• Similarly, Las Vegas's Sambalatte has created a signature "Rainbow Latte" that can "make your day bright and ramp up your mood to new heights".
• Another restaurant to feature rainbow unicorn inspired fare? Dek Sen in Queens that features a rainbow stacked crepe cake with 20 rainbow layers.
Savory Where You Least Expect It
Savory twists are popping up in unexpected places, keeping diners on their toes — and keeping restaurants constantly innovating. One of the 2017 Top 20 Food Trends identified by the NRA is savory desserts, so this opportunity is primed and ready for innovation.
Numerous restaurants have been revolutionizing traditionally sweet dishes with some savory flair. Pancakes, a usually sweet breakfast item, have been trending in the savory category for a bit longer, with flavors like cheese, smoke, and vegetable. Pancakes aren't the only item getting a savory makeover.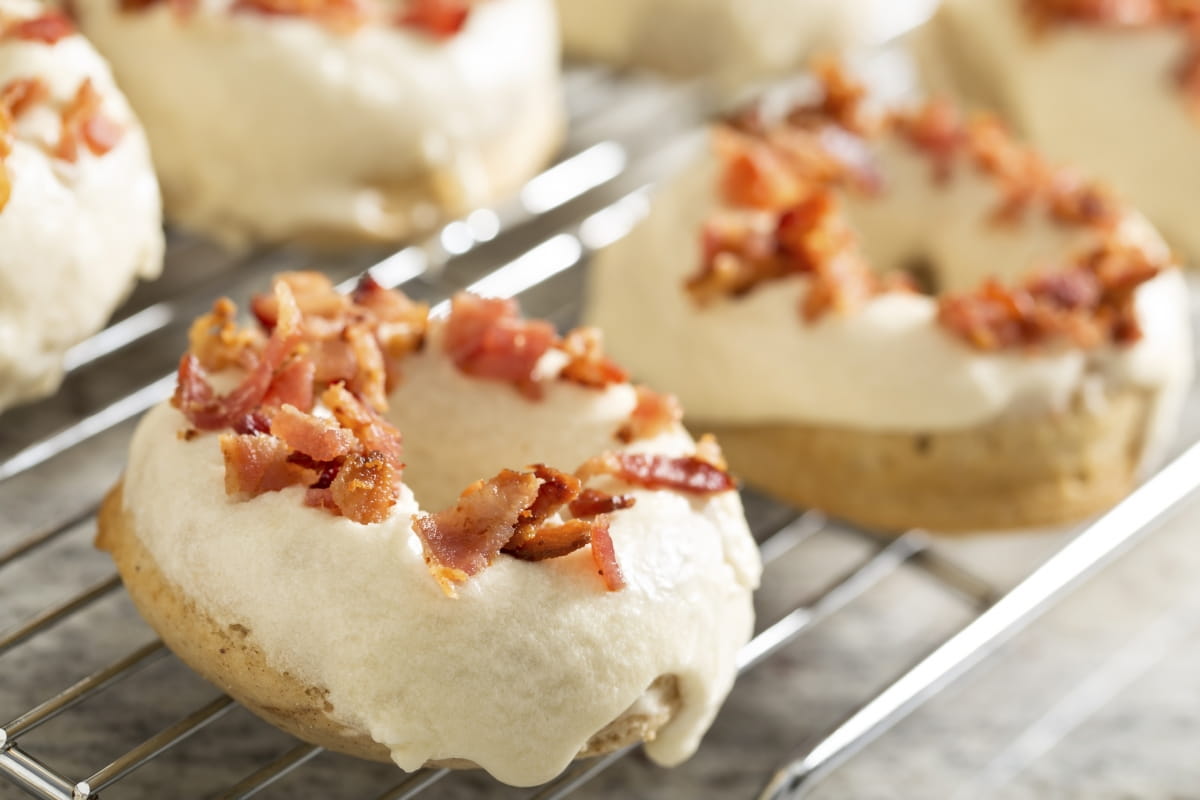 Surprising savory twists is not totally new to the CPG market, and we've seen some products launch in the space, like Fage's savory yogurt crossovers or Pierre's Ice Cream Company's Holé Molé Ice Cream (cinnamon ice cream with chili chocolate chips and a mole fudge swirl). Incorporating savory flavors to unlikely products adds an element of surprise for consumers, and just might appeal to their craving for savory-sweet flavors.
Korean Kraze
About 38% of diners want to see more authentic international restaurants on the scene in 2017. They are waiting and ready for unique and, most importantly, authentic international flavors. One area of growth is the surge in Korean-inspired menu items and flavors. Bon Appétit's 2016 Dish of the Year was Baroo's Kimchi Fried Rice. With the popularity of fermented food and global spices on the rise, Korea's fermented kimchi and spicy sauce gochujang are popping up in restaurants across the US.

This report was too big to fit on the blog.
Spotted:
• Rook in Indianapolis offers a gourmet hot dog featuring Korean flavors: the hot dog is braised with Sapporo and topped with kewpie mayo, mustard, bonito flakes and pickled mustard seeds.
• Culinary innovation served in a bowl has become a mainstay for some restaurants, and now we're spotting a rise in bibimbap dishes with a twist. For example, at LA's Baroo we see a "bimbim salad" with oats, quinoa, fennel, asparagus dressed in gochujang Marzano dressing and passion fruit powder.
It's not just restaurants that are having success with Korean inspired dishes. We've spotted some products on the shelves utilizing Korean flavors like kimchi flavored tortilla chips and frozen kimchi veggie burgers, and lots of products featuring Korean barbeque from beef jerky to potato chips. The key to introducing a new foreign flavor profile to consumers, according to Mintel, is using the basic ingredients to describe the flavor. These familiarizing ingredients resonate with consumers and may coax them to try the product. For example, Lorissa's Korean Barbeque Steak Strips are described as the "perfect blend of caramelized brown sugar, soy sauce, earthy white onion and hints of garlic."
Kids' Meals, Health-ified
Chicken fingers aren't the only thing on the kid's menu anymore. One of the NRA's Top 20 Food Trends for 2017 is healthful kids' meals. According to Mintel, 80% of moms and 76% of dads want restaurants to offer healthy choices for their kids on the menu. And with 73% of parents saying that dining out is less stressful than cooking at home, combining convenience with heathy kids' menu choices is a massive opportunity on which the restaurant sector is capitalizing.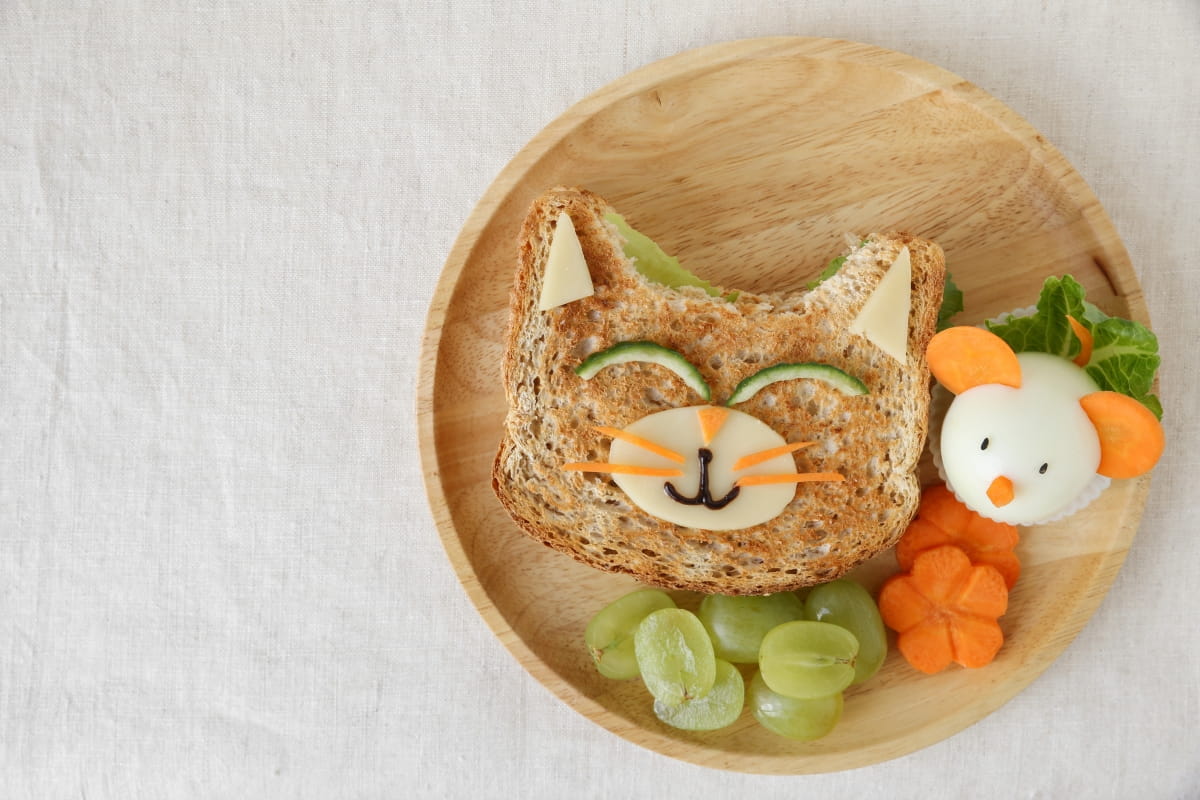 With restaurants featuring healthy kids' menu items, there are ripe opportunities for CPG products to meet the convenience and health expectations parents have for the items they buy their children. Dr. Praeger's launched a nut-free grape and sunflower seed butter sandwich that is convenient for school lunches and has 17g of whole grains per serving. Plum Organics launched beef bites made with USDA organic beef, sweet potato and quinoa and offers 12g of serving of protein and is a fully cooked microwavable snack or entrée. Both products combine health for kids and convenience for parents.
Flexitarian Flourishing
A less restrictive and more accessible way for consumers to eat less meat and eat more veggies, the flexitarian lifestyle is more popular than ever. And restaurants have taken note. According to MMI data, vegetarian menus have grown 22% from Q3 2015 – Q3 2016 and vegan/vegetarian menu items have gone up 17%. Incorporating veggie-friendly menu items appeals across an array of consumer demands: the pursuit of health, promoting environmental sustainability, increased food safety, and in some cases, animal welfare.

Craving more details?
Spotted:
• Mixing Meat and Mushroom: A truly flexitarian inspired movement is mushroom-meat burgers, promoting the balance between meat and plant-based ingredients.
• The Impossible Burger and Jackfruit: Restaurants have long since tried to spice up their burgers with various sauces, toppings, and cheese, but now they can set themselves apart by specializing the patty itself. Two we're keeping our eye on: The Impossible Burger and BBQ jackfruit sanwiches.
• Vegetables at the Center: Not to be outdone or solely focus on replacing meat, many restaurants have simply turned their spotlight to vegetable-centered dishes.
"Meatless Mondays", had over 8,600 Twitter mentions this summer –  it's clear that consumers are seeking the balance and health a flexitarian lifestyle offers. Whether it's launching a new veggie-meat burger found in the frozen section or innovating a pasta made of edamame, there's plenty of new and exciting ways to translate the idea of flexitarian dining to the grocery aisles.
FONA CAN HELP!
Let FONA's market insight and research experts translate these trends into product category ideas for your brand. They can help you with concept and flavor pipeline development, ideation, consumer studies and white space analysis to pinpoint opportunities in the market. Our flavor and product development experts are also at your service to help meet the labeling and flavor profile needs for your products to capitalize on this consumer trend. We understand how to mesh the complexities of flavor with your brand development, technical requirements and regulatory needs to deliver a complete taste solution.
CONTACT OUR SALES SERVICE DEPARTMENT at 630.578.8600 to request a flavor sample or visit www.fona.com.
Sources: Mintel Reports, Mintel Food and Drink, Mintel GNPD, Trendfire, Social Studio, Health Magazine, Bon Appétit Magazine, The Washington Post, Fastcompany.com, Restaurant.org, Allbusiness.com, Restaurant-Hospitality.com