FONA Names Jason Taylor Executive Vice President of Sales; Tom Esposito to Retire
September 7, 2017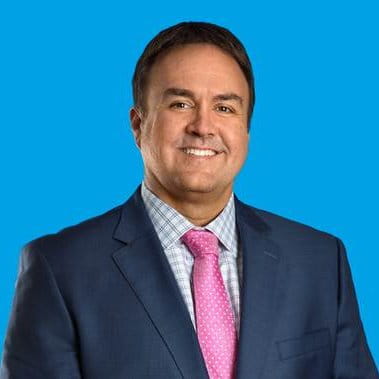 Geneva, IL, September 7, 2017 - FONA International, developer and manufacturer of complete flavor solutions for many of the world's leading food, beverage, and nutritional companies, has hired Jason Taylor as Executive Vice President of Sales, replacing a retiring Tom Esposito.
Jason brings nearly 25 years of experience in the food industry, including multiple roles responsible for multi-million dollar global business channels for major food ingredient companies and food manufacturers. Jason's skillset combines a talent for outstanding business growth with a foundation in technical science, as his early career focused on microbiology and chemistry. This background represents a perfect combination to serve out FONA's high-tech, high-touch mission for partners.
"Jason brings a wealth of knowledge and leadership acumen to FONA," said Amy McDonald, Executive Vice President. "He has a proven track record in growing business and developing partner-centric relationships. I'm very confident his skillset, experience and talent will deliver growth for FONA." Jason replaces Tom Esposito, who will retire after 31 years in the flavor and ingredient industry. He plans to spend more time with family in the Cleveland area.
"Tom has been an exceptional partner. While I am very sad that he will be spending less time with FONA, I am happy that he will be focusing on his enjoying a well-deserved retirement," McDonald said.
***
ABOUT FONA INTERNATIONAL, INC.
Now celebrating 30 years, FONA International creates and produces flavors for many of the largest food, beverage, nutritional companies in the world. It offers flavor solutions for the confection, grain, beverage, performance nutrition, and emerging markets from its state-of-the-art, 33-acre campus in Geneva, IL. FONA's seven core values drive it to pursue excellence and foster incredible partnerships. More than just great flavors – FONA provides complete market solutions.