Fortune Magazine and Great Place to Work Name FONA #44 Workplace For Women Nationally
September 18, 2017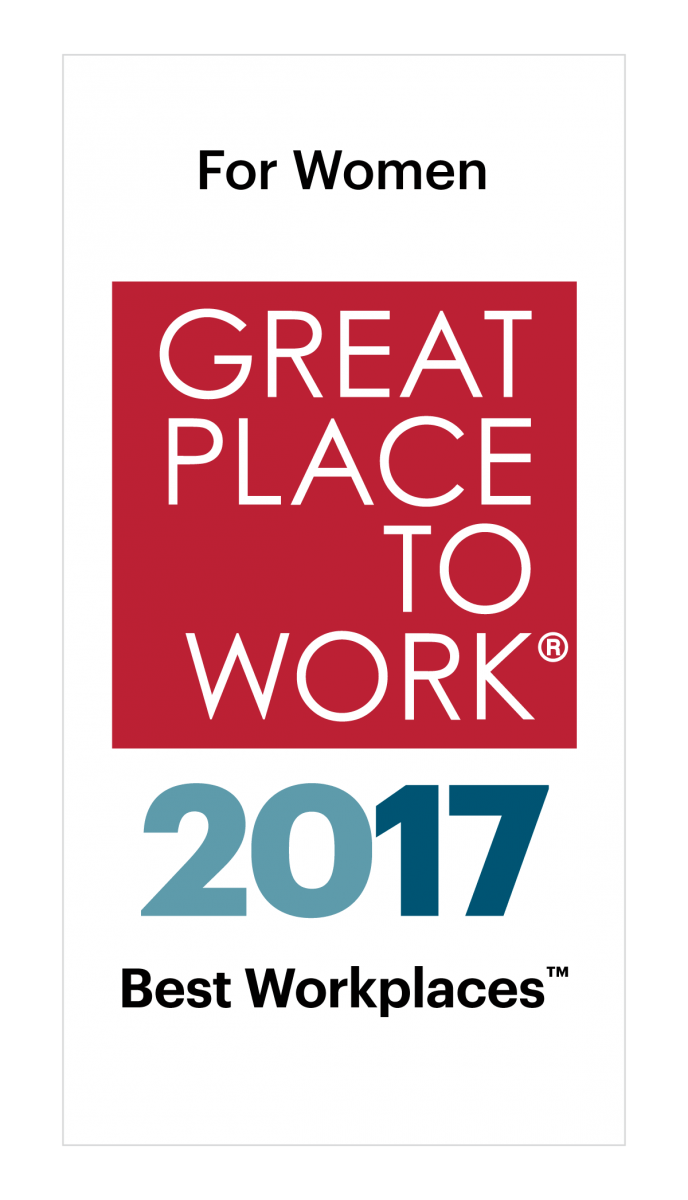 Geneva, IL, September 15, 2017
– FONA International, family-owned creator and manufacturer of complete flavor solutions, was named one of the country's best Workplaces for Women by Fortune magazine and consulting firm Great Place to Work.
In fact, FONA was ranked #44 out of the top 100 businesses in the country, of any size. The flavor company is ranked alongside (and above) multi-billion dollar companies.
"To be ranked in the top 100 of best workplaces for women is an unprecedented honor, especially when you look at the size and stature of the companies in the list," said Executive Vice President Amy McDonald. "We are thrilled. This reflects FONA's commitment to helping our amazing people grow and thrive as themselves. At FONA, we are so much stronger together."
The ranking gauged women's assessment of their organizations' culture, leadership, fairness and other elements essential for a great workplace. One of FONA's employees told the anonymous survey that, "from the cleaning crew to upper management, everyone is made to feel special. We are all motivated to be better people and give to others."
View FONA's ranking here:
https://fortune.com/?franchise-list-item=fona-international-2
. The company's full review is available here:
https://reviews.greatplacetowork.com/fona-international-inc 
Research from Great Place to Work has shown that women are five times more likely to plan a long-term future with their employers when they say they're treated as full members of the team, regardless of position. The Best Workplaces for Women also set themselves apart from competitors in other important ways: 95 percent of women at these organizations describe them as friendly, and the same share say they're proud to tell others where they work.
"The Best Workplaces for Women deserve recognition for crafting environments where men and women alike can bring their best selves to work each day," said Michael Bush, CEO of Great Place to Work.
This follow FONA's ranking as the #1 workplace in the Chicago area by Great Place to Work and Fortune magazine, as well as ranking #36 workplace nationally overall. Both of these rankings were for the small/medium category.
FONA won based on employees' anonymous responses to an extensive survey about their levels of trust, pride and camaraderie at work. The independent review shows that 99% of FONA employees say the company's communication is excellent and 98% rate the atmosphere, challenges, and pride at FONA as "great."
FONA also is continually recognized as one of the 101 Best & Brightest Companies to Work For, on a national and local level.
ABOUT THE AWARD
The ranking was drawn from surveys of more than 400,000 U.S. employees at Great Place to Work-Certified organizations, assessing them on:
• Key metrics for a great workplace. Great Place to Work analyzed how women rated their organizations in more than 50 areas, including respect, fairness, management and camaraderie.
• Gender comparison. The ranking considered women's survey results compared to their colleagues' to ensure women had as positive an experience as men. This took into account an index of factors where women often lag their peers, such as access to meaningful work, fair pay and plans for a future with their organizations.
• Consistent experiences in a diverse group. Great Place to Work also analyzed demographic patterns to ensure companies created great workplaces for all women, regardless of who they are or what jobs they do.
Surveys were conducted anonymously at each organization and women's results achieved at least a 95 percent confidence level and a 7 percent margin of error or less. Organizations needed to employ at least 50 women to be considered.
ABOUT FONA INTERNATIONAL, INC.
Now celebrating 30 years, FONA International creates and produces flavors for many of the largest food, beverage, nutritional companies in the world. It offers flavor solutions for the confection, grain, beverage, performance nutrition, and emerging markets from its state-of-the-art, 33-acre campus in Geneva, IL. FONA's seven core values drive it to pursue excellence and foster incredible partnerships. More than just great flavors – FONA provides complete market solutions.