Flavor Insight: Blackberry by the Numbers
October 9, 2017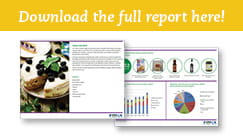 Versatile and popular, blackberry (also known as a bramble) is one of largest of the berries around. Once ripe, the fruit possesses juicy, tart and sweet characteristics, perfect to enjoy whole or as a unique flavor addition. We're seeing blackberry appear in a host of products and recipes. What's more, product introductions featuring the flavor of blackberry grew significantly between 2015 and 2016. The dynamic berry is showing up in everything from cocktails to cookies to savory chicken dishes.
Let's take a look at the various forms of blackberry on the menu, in social media, and in new products.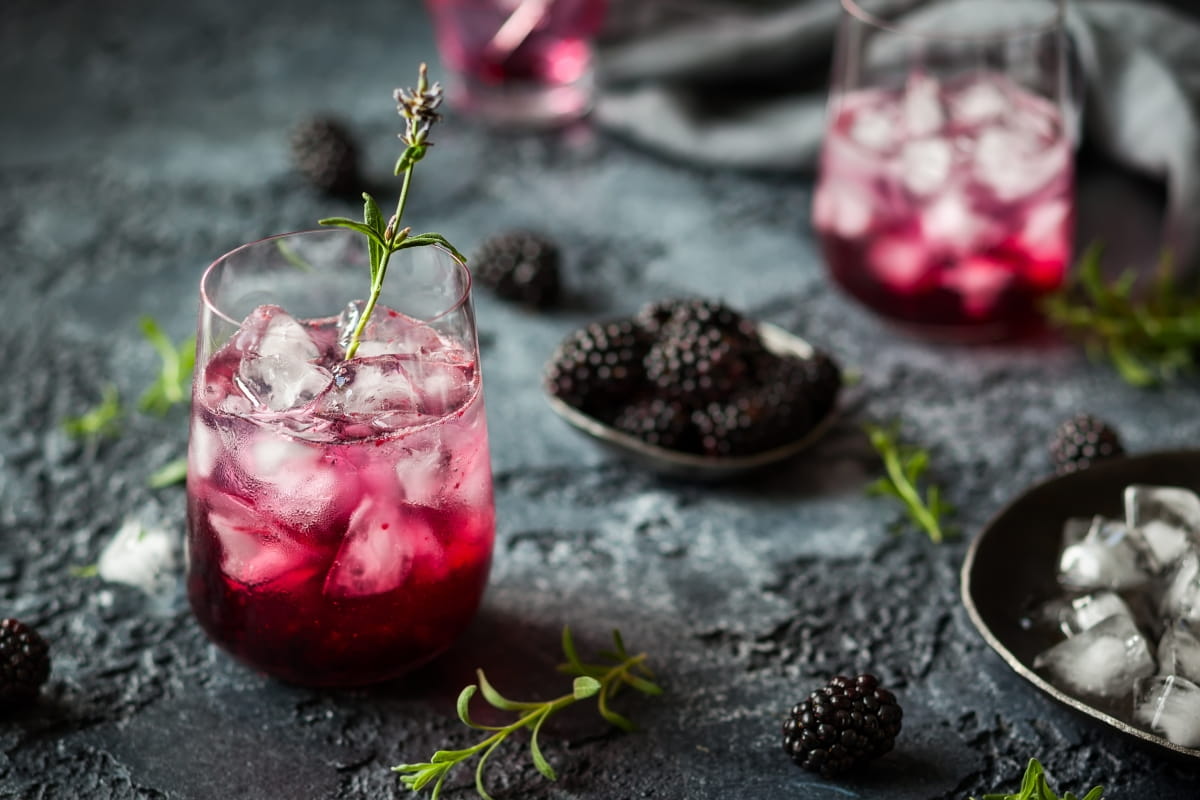 ...the Sweeter the Juice
Print & Social Media Highlights
• While scrolling through Pinterest, blackberry pins appear in a wide variety of food and beverage recipes but especially baked goods. These pins include blackberry-almond rolls, lavender blackberry ice cream, blackberry cobbler, blackberry white chocolate ice cream, blackberry coconut cupcakes and mini vegan blackberry cheesecakes. Other recipes included are blackberry gin and tonic, blackberry vanilla jam, blackberry bacon grilled cheese, blackberry sage Kentucky mule and Thai blackberry basil chicken.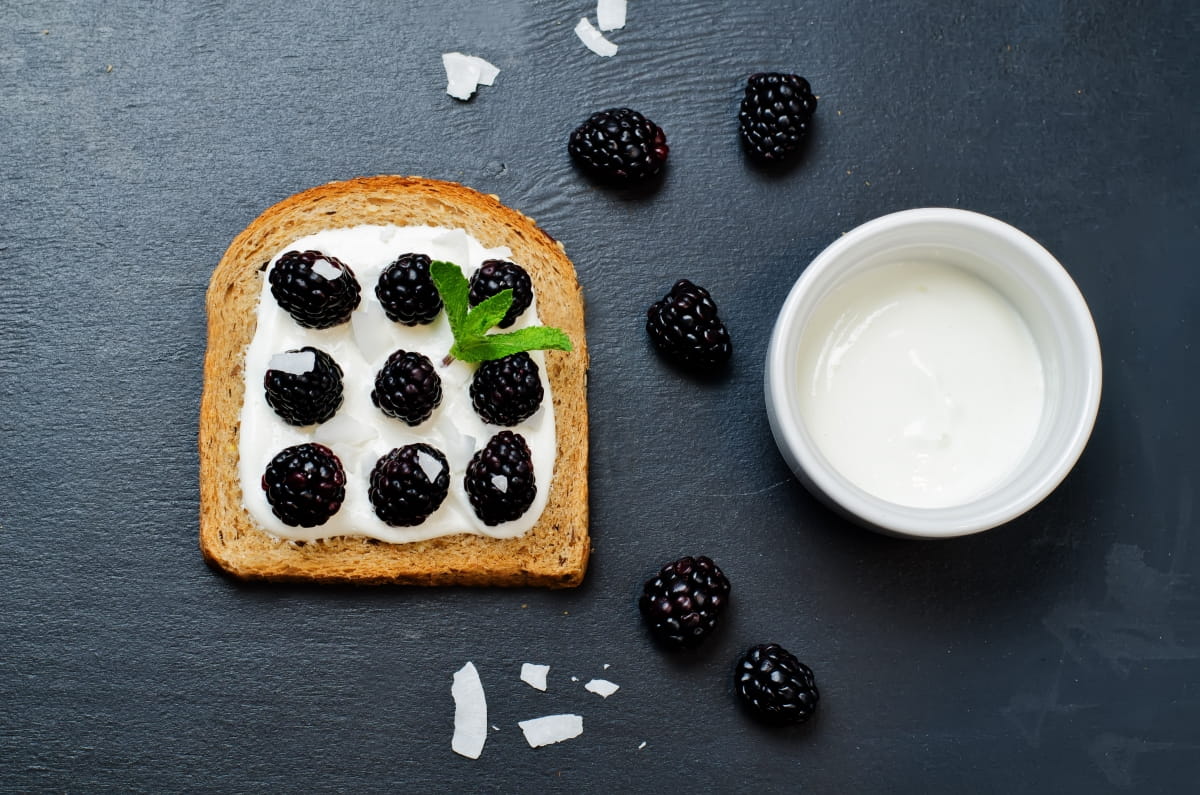 • A Twitter search shows tweets mentioning blackberries, including this one by @JanosMedyx "Gluten-free crackers topped with goat cheese and blackberry compote." Also mentioned by @FemaleFirst_UK "Blackberry, ginger and chocolate frozen yogurt recipe," with attached recipe.
• On Food.com 1,398 recipes appear when you search for blackberry. Recipes include lemon blackberry muffins, blackberry breakfast bars, blackberry tequila sunrise, blackberry brownie cobbler and blackberry glazed pork tenderloin.
We are also spotting blackberry in print publications. Here are some of the highlights.
• The September 2016 issue of
Martha Stewart Living
features a recipe for gluten-free blackberry cornmeal muffins. Almond flour adds a flavorful nutty note to these treats.
• In a November 2016 post on The Daily Mail, the author suggests growing wild blackberries over consuming cultivated ones, claiming wild blackberries are more flavorful than cultivated ones. In addition, blackberry shrubs are great for decoration and wind protection as well as a tasty fruit.
Blackberry on the Menu
We're spotting 1,007 mentions of blackberry on restaurant menus nationwide, with casual dining as the top restaurant segment.
• Blackberry Passionfruit Tart- Yogurtland
• Blackberry and Thyme Lemonchello- Little Savannah
• Blackberry-White Peach Cheesecake- Baily's Chocolate Bar
• Chilled Vanilla Blackberry Oatmeal Parfait- The Barn at Blackberry Farm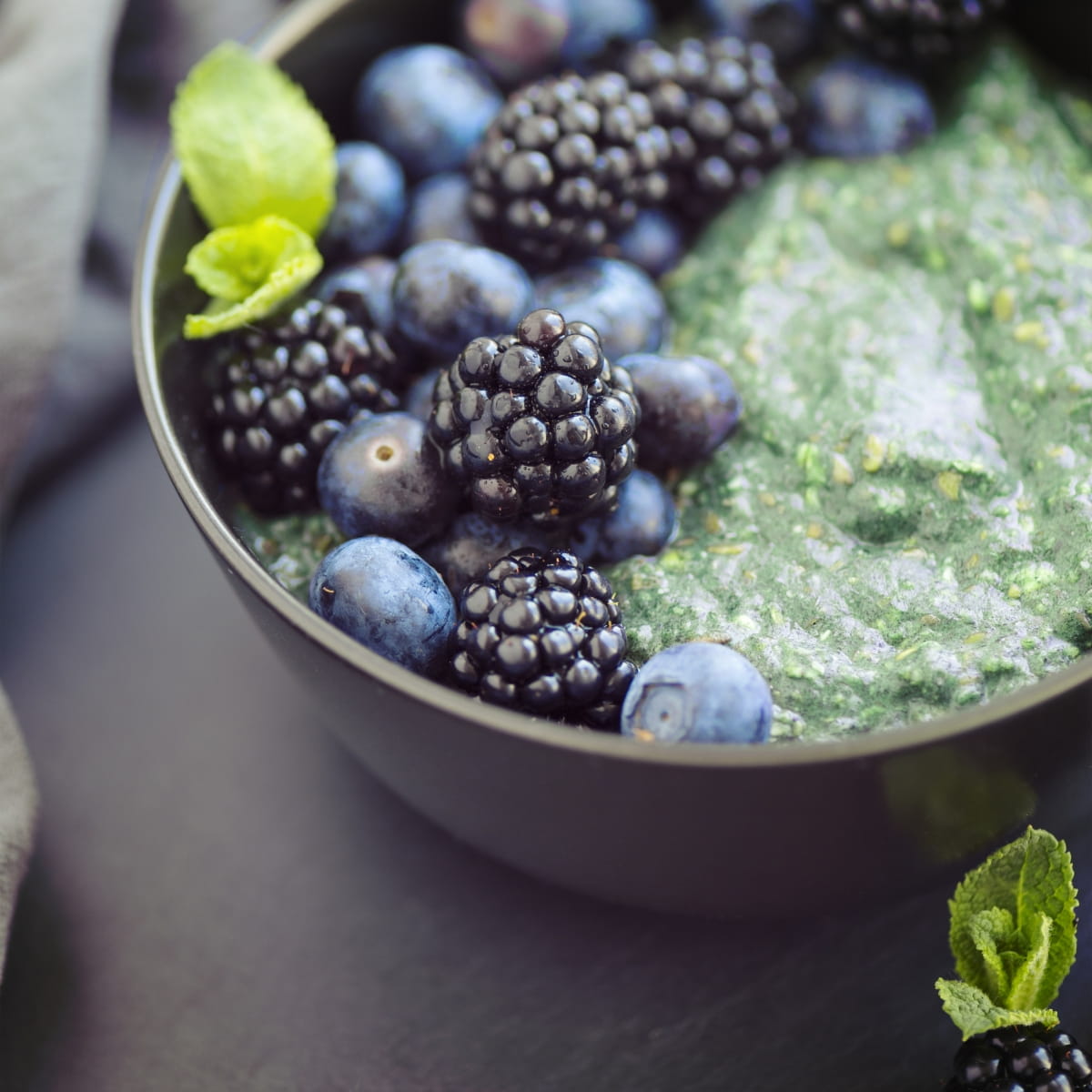 Blackberry: Functional Favorite
According to English folklore, passing under a blackberry or bramble branch, could heal any sort of ailment. The myth of health benefits has grounding in truth. Blackberries have a very high percentage of vitamin C, daily fiber and antioxidants. In addition, these fruits are full of the potent anti-inflammatory anthocyanins and polyphenols, which increase the amounts of antioxidants in the body. Other smaller but still important minerals found in blackberries are copper, manganese, vitamin K and gallic and ellagic acid, which aid in gum and teeth health.
Source: Huffington Post
Blackberry Global New Product Introductions
We're spotting 1,952 new products globally, and Europe is the top region for blackberry products.
• Blackberries and Yogurt Flavored Oat Cookies (Mexico)
• Lime with Blackberry and White Truffle Cupcake (Brazil)
• Raspberry & Blackberry Smoothie (Russia)
• Blackberry Vodka (Venezuela)
• Organic Blackberries Confiture (Italy)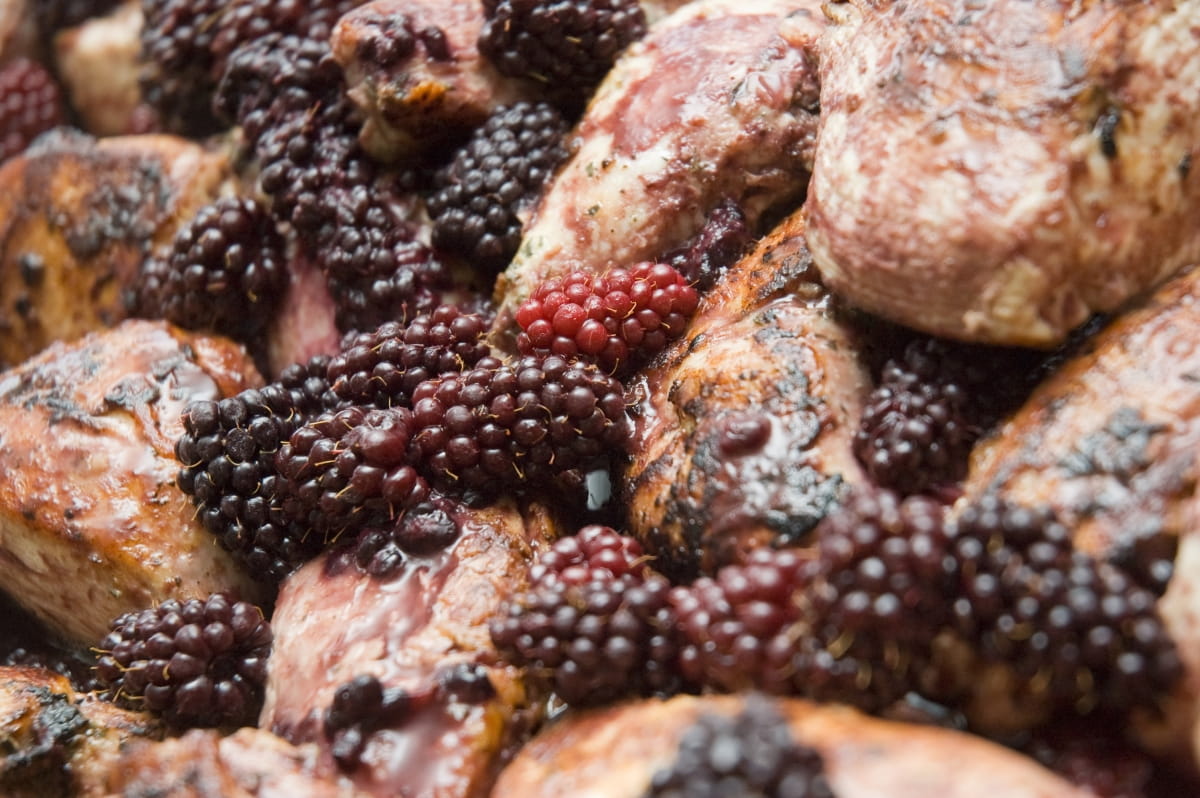 Blackberry North America New Product Introductions
We're seeing 355 blackberry products in North America alone.
• Nature's Basket Blackberry Plum Drink Mix Sticks
• Brookside Cranberry with Blackberry Dark Chocolate Fruit and Nut Bar
• Fresh Craft Co. Blackberry Lemonade Sparkled Wine Cocktail
• Turkey Hill All Natural Blackberry Swirl Ice Cream

FONA CAN HELP!
Let FONA's market insight and research experts translate these trends into product category ideas for your brand. They can help you with concept and flavor pipeline development, ideation, consumer studies and white space analysis to pinpoint opportunities in the market.
Our flavor and product development experts are also at your service to help meet the labeling and flavor profile needs for your products to capitalize on this consumer trend. We understand how to mesh the complexities of flavor with your brand development, technical requirements and regulatory needs to deliver a complete taste solution. From concept to manufacturing, we're here every step of the way.
Contact our Sales Service Department at 630.578.8600 to request a flavor sample or visit www.fona.com.
Sources: Mintel GNPD, Mintel Menu Insights, Huffington Post, Pinterest, Twitter, Food.com, Martha Stewart Living, The Daily Mail