Flavor Insight: Tangerine by the Numbers
November 6, 2017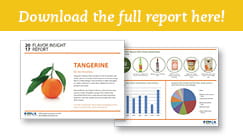 Tangerine is adding a little sunshine to a host of products and recipes, and it's no wonder. This fruit packs a lot of sweet, tangy flavor in a little package. From smoothies to salad, meat glazes to cookies, tangerine is a sweet flavor addition worth trying out.
Named after the city Tangier in Morocco, this fruit is the most common variety of mandarin orange in the United States. Characterized by its thick, rough peel and sweet tangy flesh, tangerine is less sour, sweeter and has a stronger flavor than other oranges.
Let's take a look at the various forms of tangerine on the menu, in social media, and in new products.
Tangerine: Quite the A-ppeal
Print, Online & Social Media Highlights
Here are some of the highlights of tangerine online and in social media.
• When it comes to Google searches, interest in tangerine has been steadily climbing recently. In fact, searches of tangerine increased 36% between Sept. 2010 and Oct. 2017.
• While scrolling through Pinterest, tangerine pins appear in a wide variety of recipes, including tangerine poppy seed pound cake, tangerine raspberry cupcakes, tangerine curd tart, and tangerine butter cookies. Also spotted: spicy tangerine beef with carrot ribbons, tangerine ginger sake sangria, parsley and tangerine grilled chicken, tangerine chicken tenders and cider brandy & tangerine glaze.
• A Twitter search shows tweets mentioning tangerines including this recipe by @house_recipes: "Christmas fruitcake with cottage cheese, raisins and tangerine juice." Also by @AllRecipess is a recipe for tangerine sorbet champagne floats.
• On Food.com, 338 recipes appear when you search for tangerine. Recipes include tangerine & chocolate truffles, tangerine lobster tails, spinach and tangerine salad, tangerine and cardamom glazed roasted vegetables and tangerine glazed ham with fresh sage.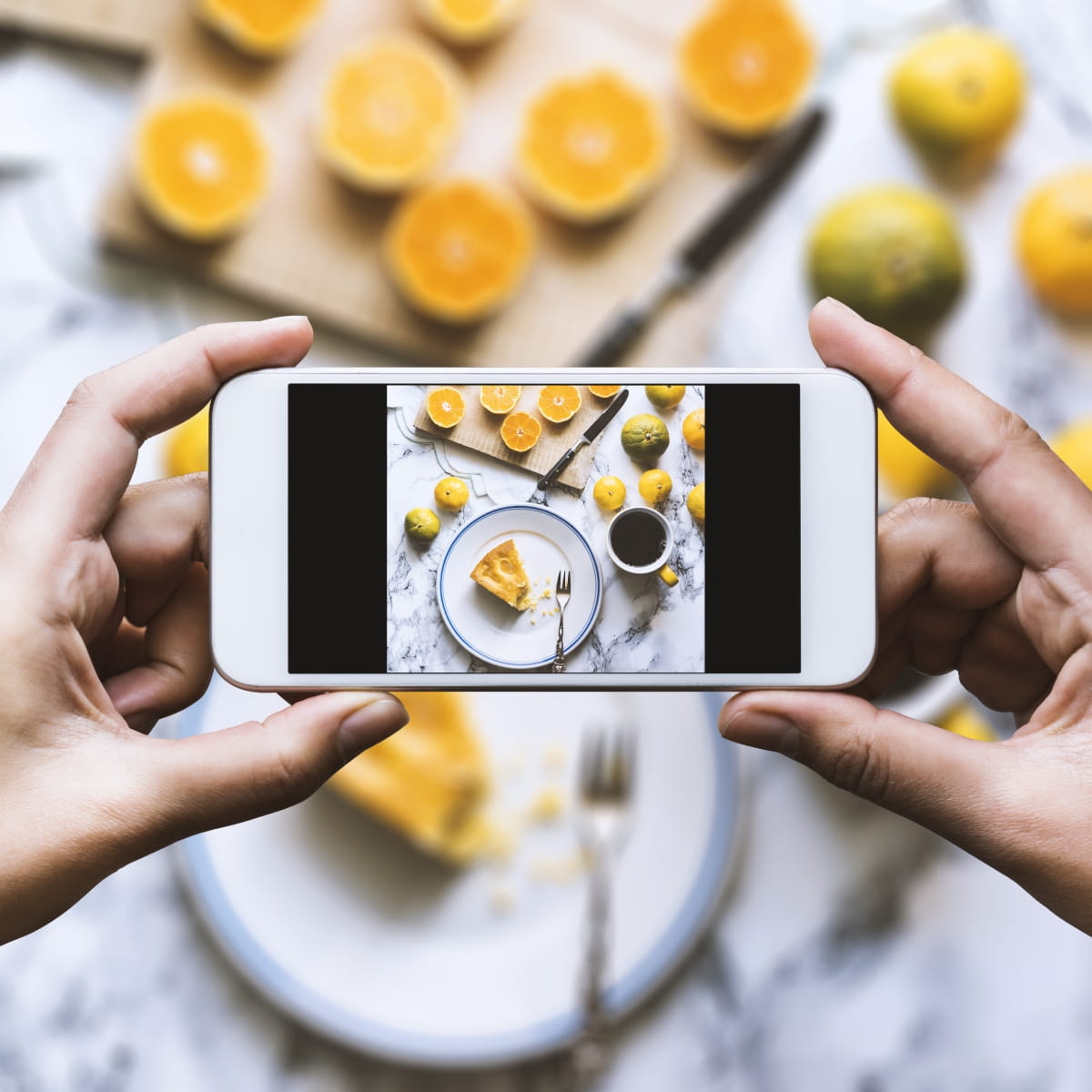 We are also spotting tangerine in print publications. Here are some of the highlights.
• In the December 2016 issue of
Fine Cooking
are ideas to incorporate in-season ingredients into recipes. A tangerine cocktail can be made by including a strip of crystalized ginger and a tangerine wedge to any glass of champagne or prosecco for a refreshing twist.
• The December 2016 issue of
Rachel Ray Everyday
are multiple pages on tangerine. Featured are three recipes that use tangerine like tangerine toast, tangerine poke cake, and Chinese chicken salad cups. The feature also includes facts about the fruit itself.
Tangerine on the Menu
We're spotting 279 mentions of tangerine on menus nationwide, with casual dining as the top restaurant segment.
• Tangy Tangerine Sorbet- Menchie's
• Tropical Salmon with Tangerine Balsamic Vinaigrette- Trio Brick Oven Café
• Tangerine Soufflé and Heilala Vanilla Ice Cream- Melisse
• Tangerine Duck- David Chen Chinese Restaurant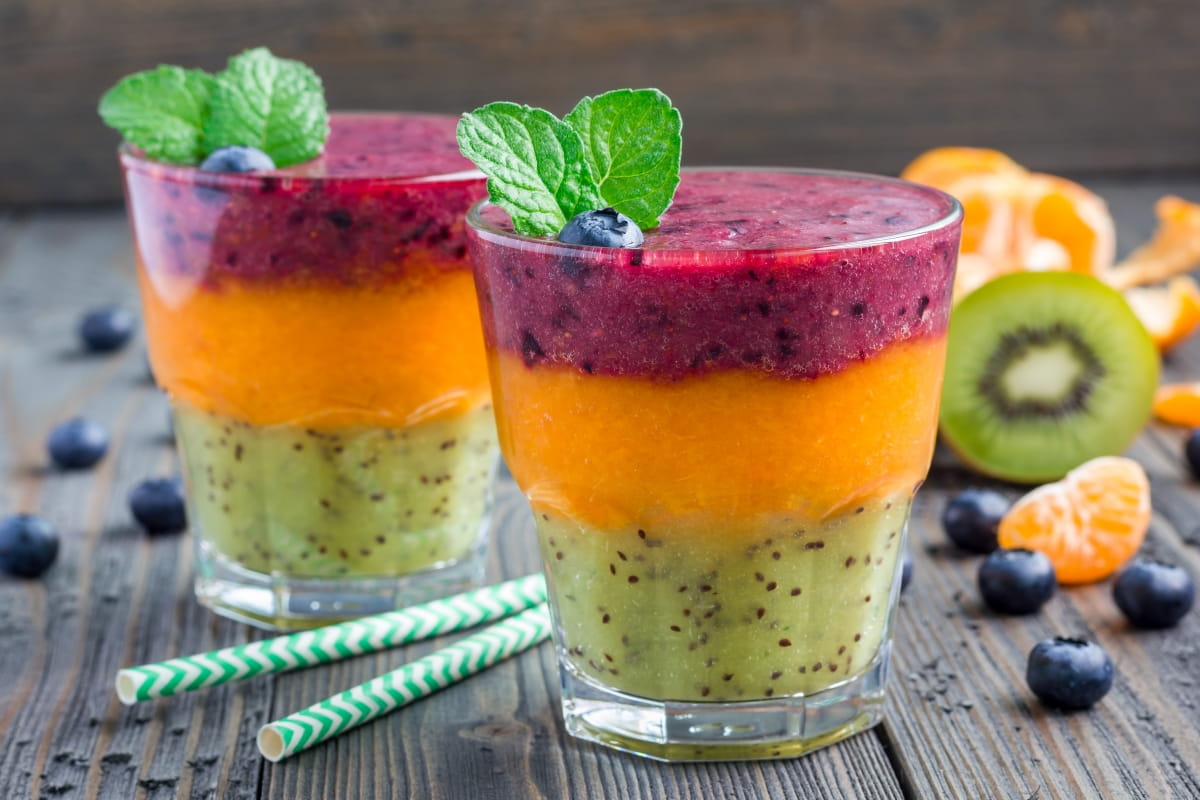 Tangerine: A Trendy Twist on Tea
Tea and tangerine are partnering and the results are tangy and refreshing. We're seeing two appearing side-by-side quite often. Examples include sparkling teas, kombucha teas and even tea-and-tangerine infusions in popular cocktails. Featured at Starbucks is a sparkling black tea with tangerine juice. In popular New York restaurant, Alder, a cocktail is crafted with gin, rooibos tea, tangerine and tonic. Source: Flavor & the Menu
Tangerine Global New Product Introductions
We're spotting 872 new products globally, with North America as the top region and Latin America and Asia Pacific close behind.
• Puerto Rico: Orange Tangerine Gelatin Dessert Mix
• Brazil: Tangerine Body Hydrate Sport Drink Mix
• Philippines: Tangerine Lemon Herbal Candy
• Spain: Green Tangerine Flavored Extra Virgin Olive Oil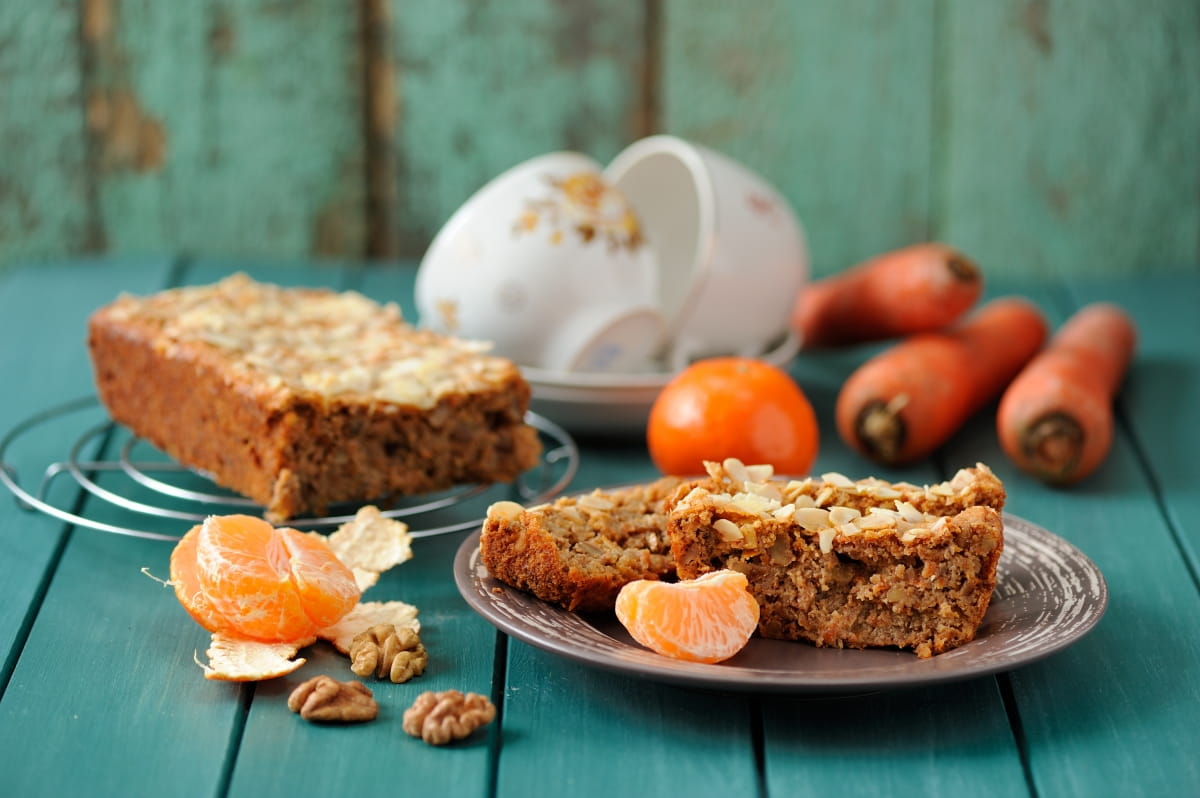 Tangerine North America New Product Introductions
We spotted 192 new tangerine products in North America alone, with huge growth between 2015 and 2016.
• Just Craft Soda Tangerine and Rhubarb Flavored Artisanal
• Bacardi Tangerine Flavored Liquor
• Williams-Sonoma Tangerine Vanilla Quick Bread Mix
• Haagen-Dazs Vanilla, Tangerine & Shortbread Ice Cream
• 365 Everyday Value Carrot Tangerine Fruit & Veggie Bars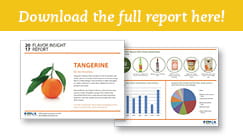 FONA CAN HELP!
Let FONA's market insight and research experts translate these trends into product category ideas for your brand. They can help you with concept and flavor pipeline development, ideation, consumer studies and white space analysis to pinpoint opportunities in the market.
Our flavor and product development experts are also at your service to help meet the labeling and flavor profile needs for your products to capitalize on this consumer trend. We understand how to mesh the complexities of flavor with your brand development, technical requirements and regulatory needs to deliver a complete taste solution. From concept to manufacturing, we're here every step of the way.
Contact our Sales Service Department at 630.578.8600 to request a flavor sample or visit www.fona.com.
Sources: Mintel GNPD, Mintel Menu Insights, Flavor & The Menu, Rachel Ray Everyday, Fine Cooking, Pinterest, Twitter, Food.com