2018 Flavor Radar Watch List
January 1, 2018
Assertions about flavor trends can sometimes seem heavy on intangibles and light on data. To fill this gap between theory and fact, FONA developed Flavor Radar®, a flavor mapping methodology that trends flavors from novel idea to everyday pantry staple.
FONA's Flavor Radar uses a mix of current data points from industry-renowned databases and in-depth analysis on how a flavor trend is affecting the food industry.
Flavor Radar encompasses four categories: Novel, Up & Coming, Mainstream and Everyday. These categories are driven by FONA's expert analysis of a comprehensive set of indicators including restaurant menus, new product introductions and print media data.
Check out the flavors to keep a closer eye on in 2018.
This is just a sneak peek at our full Flavor Radar watch list. Download the full report here!
Novel Flavors
Saskatoon/Juneberry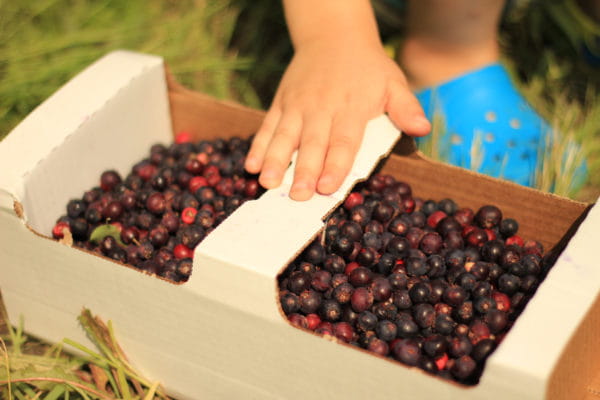 Juneberries, while relatively unknown in the northeast U.S., are popular in Canada where they are called Saskatoon berries. Consumers eat them fresh or dried and use them to make muffins, jams and jellies. Similar in appearance to a blueberry, they are slightly milder in taste.
On the Menu
• Fine Dining - Sitka & Spruce / Radish, Turnip, Saskatoon Berry Salad with Cherry Jus
• Casual Dining - GT Fish & Oyster / Red Pepper Flan, Pickled Saskatoon, Sorrel & Corn
Products of Note
Loblaw's - Saskatoon Berry Bottom Rice Pudding (Canada)
Tu-Bee's - Saskatoon Gourmet Honey (Canada)
Flavor Pairings: Vanilla, Citrus and Raspberry
Baobab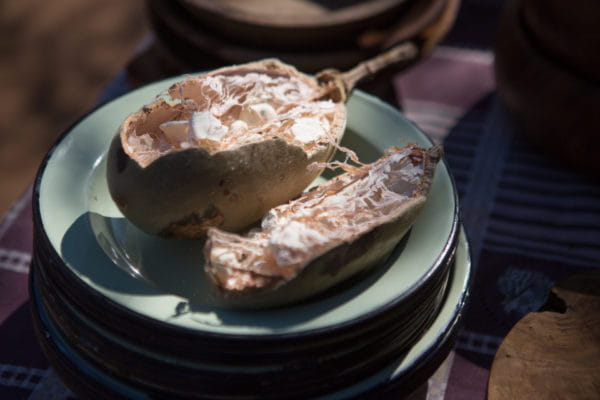 Baobab is the fruit of Africa's "Tree of Life." It is the only fruit in the world that dries naturally on the branch. Almost 50% fiber this makes it a powerful prebiotic and is high in antioxidants. The taste is strongly tropical. Tart-like lemon curd with a texture that is gritty like a tangy pear.
On the Menu
• Casual Dining - The Cecil / Baobab Cream Donut with Orange Peppercorn Glaze
Products of Note
• Lidl Organic - Baobab Coconut Granola
• Whole Foods Market - Tropical Fruit Blend Juice wih Baobab
• Wild Roots - Beyond Baobab Trail Mix Bar
Flavor Pairings: Almond, Ginger, Berry
Feijoa, cloudberry, lucuma and more! Check out the full details here
Up & Coming
Orange Blossom
The blossom of the orange tree is one of the most fragrant flowers and the state flower of Florida. It is used in perfume and the petals can be made into delicately scented orange flower water. Orange blossom is used as an ingredient, most commonly in French and Middle Eastern cuisine.
On the Menu
• Fine Dining - The Barn at Blackberry Farm / Orange Blossom Panna Cotta
• Casual Dining - Oleana / Orange Blossom Baba
• Casual Dining - Kinkaid's Fruit Compote with Orange Blossom Honey
Products of Note
• Tetley - Orange Blossom, Peach and Mango Iced Tea
• Jenis - Orange Blossom Buttermilk Frozen Yogurt
• Strongbow - Orange Blosson Hard Apple Cider
Flavor Pairings: Pistachio, Mint and Apricot
Gochujang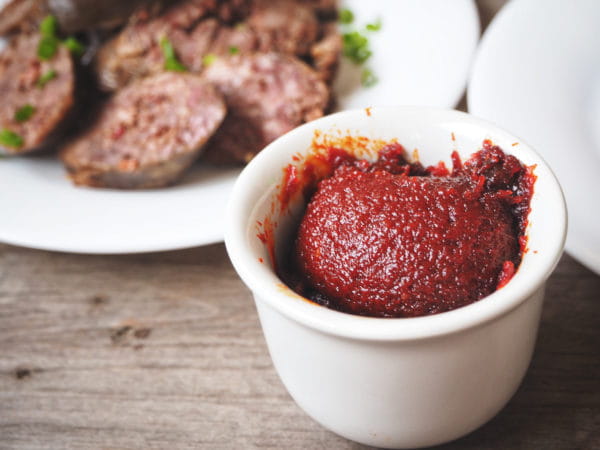 Gochujang or red chili paste is a savory, sweet, and spicy fermented condiment from Korea made from gochutgaru (red chili powder), glutinous rice, mejutgaru (fermented soybean powder), yeotgireum (barley malt powder), and salt
On the Menu
• Fine Dining - The Optimist / Spanish Makeral Crudo with Gochujang Aoili
• Casual Dining - Danji/ Spicy Gochujang Bolognese Noodles
• Casual Dining - Umami Burger / Gochujang and Guava Braised Short Rib
Products of Note
• Trader Joe's - Gochujang Flavored Almonds • Lundberg Organic Grainspirations - Gochujang Arancini
• Kroger - Gochujang Infused Sea Salt
Flavor Pairings: Beef, Mayonnaise, Roasted/Toasted Nuts
Za'atar, sour cherry and more. Check out the full report!
Mainstream
Bourbon/Whiskey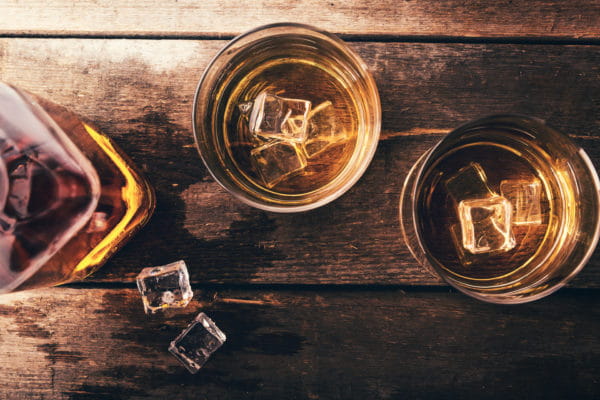 Named after Bourbon, Kentucky where it was first made, this liquor is a straight whiskey distilled from mash having at least 51% corn in addition to malt and rye. Flavor notes vary depending on how it is made and range from cedar, smoke, tobacco and pecan to chocolate, pepper, cherry, caramel and vanilla.
On the Menu
• Family Dining - Ruby Tuesday's / Hickory Bourbon Glazed Pork Chop
• Family Dining - Lone Star Steakhouse / Bourbon Pecan Pie
• Fast Casual - Yummy Cupcakes / Maker's Mark Chocolate Whiskey Pudding Cupcake
Products of Note
• Aldi - Hickory Smoked Bourbon Gouda Cheese
• Three Jerks - Maple Bourbon Churro Filet Mignon Beef Jerky
• Haagen-Dazs - Whiskey Chocolate Truffle Ice Cream
Flavor Pairings: Honey, Maple, Brown Sugar
Harissa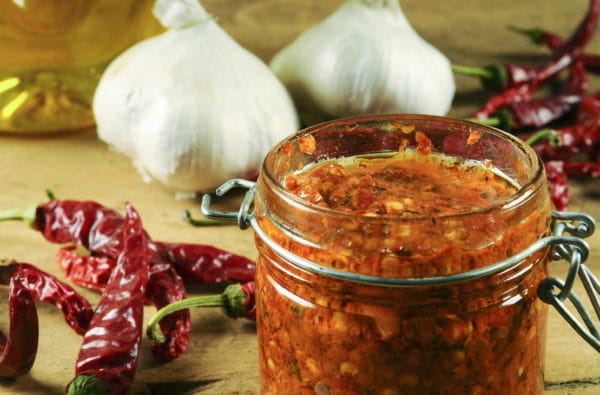 A garlicky chili paste from North Africa that blends hot chili peppers (which are often smoked), garlic, olive oil and spices, like cumin, coriander, caraway and mint. Tomatoes and rose petals are also common ingredients. It packs quite a punch and gives depth to cooked meats and vegetables.
On the Menu
• Casual Dining - The Breslin / Harissa Braised Kale
• Fast Casual - Lemonade / Harissa Roasted Cauliflower
• Fast Casual - Zoe's Kitchen / Harissa Marinated Salmon on Pita
Products of Note
• Sonoma Harvest Foods - Harissa Olive Oil
• Giant Eagle - Harissa Sundried Tomato Salsa
• Loblaw's - Harissa Chicken Breast Kabobs
Flavor Pairings: Chickpea (Hummus), Carrot, Tomato
What do clementine and black garlic have in common? They made the Flavor Radar cut. Check out the full report here!
Everyday
Watermelon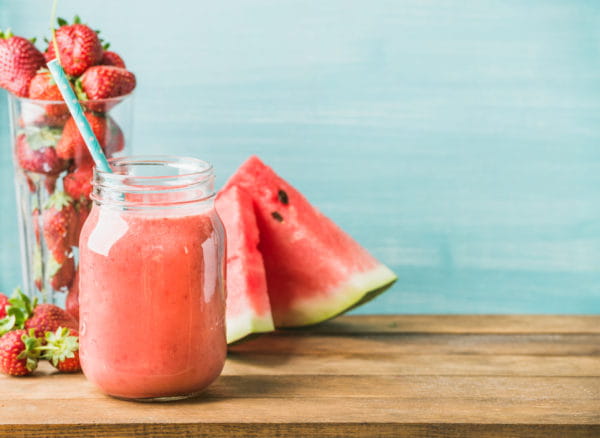 Watermelon is a scrambling and trailing vine in the flowering plant family Cucurbitaceae that originated in Southern Africa. Approximately 92% water, this refreshing fruit has a significant levels of vitamins A, B6 and C and is fat free. The sweet, juicy flesh is usually deep red to pink, with many black seeds, although seedless varieties have been cultivated. The fruit can be eaten raw or pickled and the rind is edible after cooking.
On the Menu
• Casual Dining- Helo Betty Fish House / Watermelon Agua Fresca Float
• Casual Dining - Westward / Chilled Watermelon Soup
• Casual Dining - Seasons 52 / Watermelon & Heirloom Tomato Salad
Products of Note
• Perrier Sparkling Natural Mineral Water - Watermelon Flavored
• Airheads - Watermelon Gum
• Leinenkugel's - Watermelon Shandy
Flavor Pairings: Strawberry, Sour, Lemonade
Beetroot
The beetroot is the taproot of the beet plant usually known in North America as the beet, table beet, garden beet, red beet or golden beet. Besides being a food, the beet serves as a natural food coloring and as a medicinal plant. During the middle of the 19th century wine was often colored with beetroot juice.
On the Menu
• Casual Dining - Tilth / Red Beet Risotto
• Casual Dining - Ping Pong Dim Sum / Lobster Dumpling in Pink Beet Pastry
• Fast Casual - Blaze Pizza / Beet and Goat Cheese Salad
Products of Note
• Cedar Juice - Beet, Pineapple Mint Probiotic Hydrator
• The Foraging Fox - Smoked Beetroot Ketchup
• Loblaw's - Raspberry, Beet Fruit, Veggie and Oat Bars
Flavor Pairings: Cherry, Strawberry, Ginger
Check out the full Flavor Radar Watch List here!
You deserve more.
What does true partnership look like? You deserve a flavor partner ready to turn these trends into the tangible. Let FONA's market insight and research experts get to work for you. Translate these trends into bold new ideas for your brand. Increase market share and get to your "what's next." Our flavor and product development experts are also at your service to help meet the labeling and flavor profile needs for your products to capitalize on this consumer trend. Let's mesh the complexities of flavor with your brand development, technical requirements and regulatory needs to deliver a complete taste solution. From concept to manufacturing, we're here for you — every step of the way.
Contact our sales service department at 630.578.8600 to request a flavor sample or chat us up at
www.fona.com/chat.