I am glad you are here!
February 13, 2018
Hi, my name is Katie.
My job (Community Education Director) at FONA combines two of my loves:  food & kids!  I'm a daughter, sister, mom, teacher, friend, scientist, nutritionist & marketer and I love to cook & feed people!
I am lucky because in my job, I am able to introduce students, teachers and our community to all the science (
and careers
) behind flavors & the food industry.  Come with me on a journey to learn more about food, flavor, taste, smell, careers, the industry. We'll check out fun demos & experiments to open your eyes to how much fun the food industry is!  My job's a blast, come explore with me.
Students - explore the
industry links
and
careers
created just for you on the Discover FONA website.  If you have questions, I'd love to hear them.
Teachers - check back frequently for great blog topics,
lesson plans & demonstrations
. Learn more about the food 
industry
 or send me a message!  We want to help you teach your students about the industry and all the related careers.
What is FONA, you ask? FONA International is a company that creates flavors for the food, beverage & healthcare industry.  Do you have a favorite flavor drink, gum or granola bar? Flavor companies make flavors and sell them to food & beverage companies to make products.  FONA helps create some of your favorite flavored foods!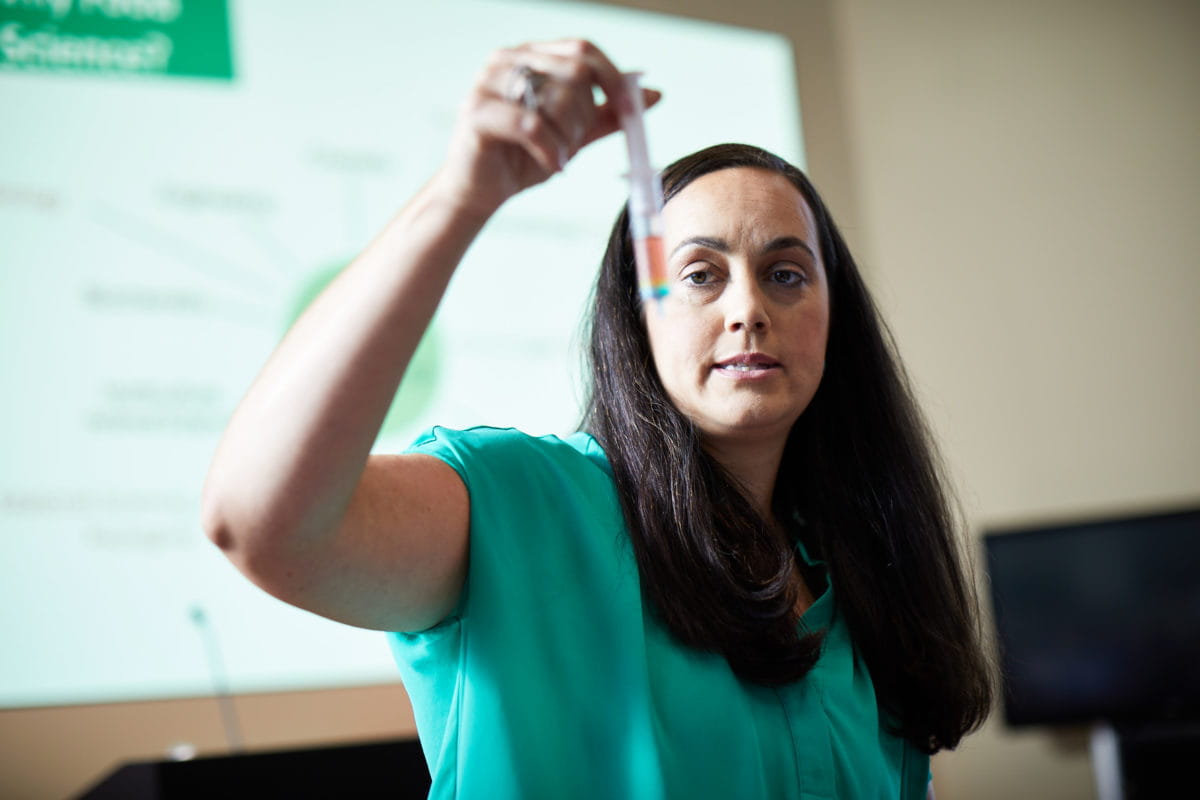 I will ask and answer questions, post stories, share videos and try my best to talk...
really talk
about the truths, the fun and the fascinating things about the industry.  There are a lot of misconceptions, misunderstandings and misleading information about the food and beverage industry. Knowledge is power, so let's start learning together!
If you have questions, send me an email and I'll try my best to answer your question:
ksudler@fona.com.