Educating the Educators: Area Teachers Learn Food & Flavor Science
March 2, 2018
Geneva, IL, March 2, 2018
– FONA International, family-owned creator and manufacturer of complete flavor solutions, hosted and taught 55 teachers from area schools through its Discover FONA community education program Friday. Part of their annual Teacher Institute, educators learned the science behind food and flavors, performed experiments, toured the full facility, and taste-tested.
The goal? Provide teachers with learnings that expand students' and their own knowledge of the science behind their food, and opens potential career paths.
"We've learned that teaching a student food and flavor science is fantastic, but when you spend the day with a teacher, that knowledge gets multiplied," said FONA's Community Education Director Katie Sudler. "They take what they learn back and it spreads. It's so exciting."
Naperville North teacher Alyssa Girgis said she learned so much to bring back to her classroom.
"Being the science teacher that I am, I love seeing all the ways chemistry is used and I love the little experiments to bring back to the classroom," Girgis said. "But especially for the upperclassmen, I'm excited to even just let them know about the career paths here. There is this whole other avenue that you can go into."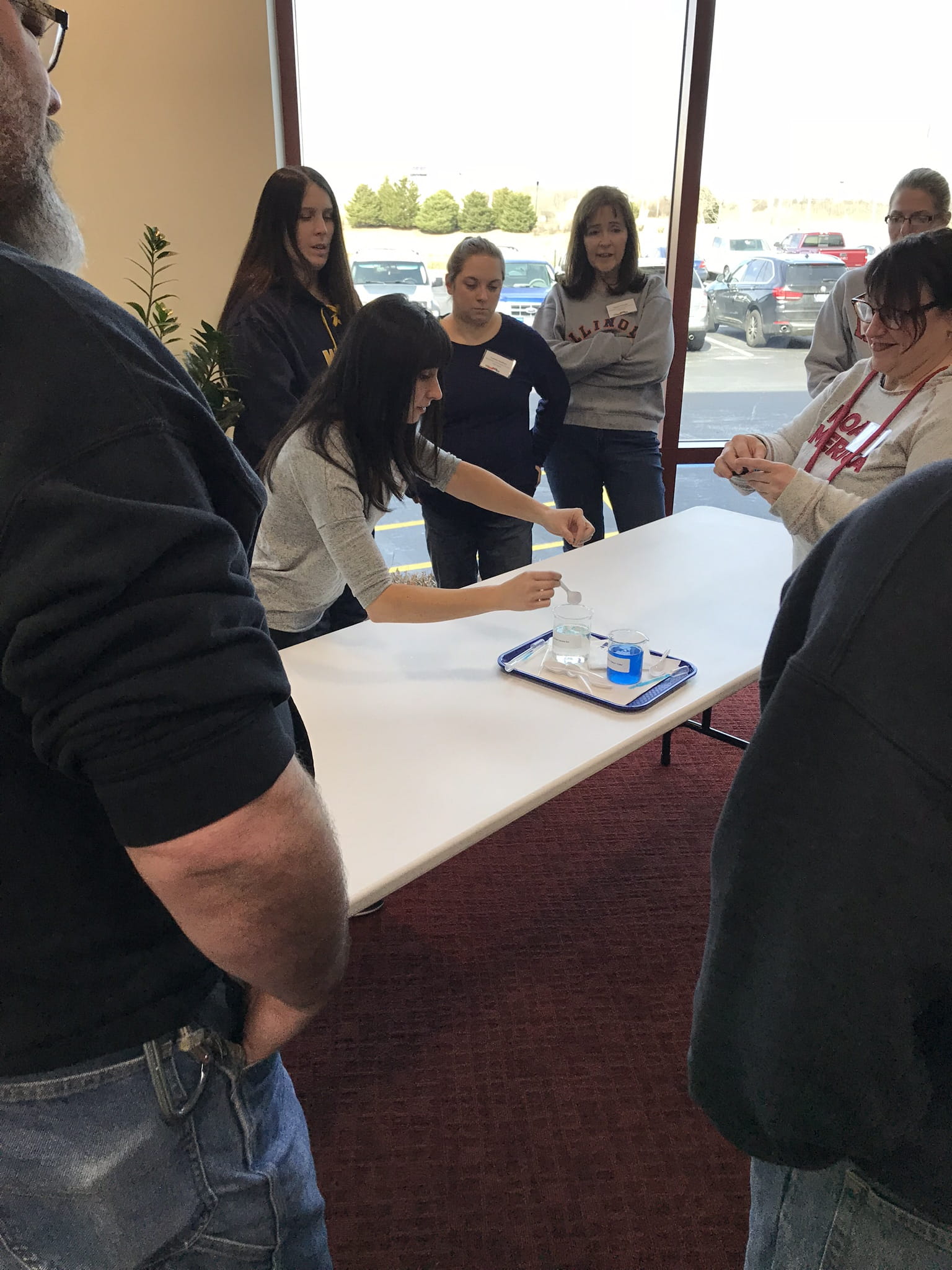 Hampshire Middle School teacher Melissa Goedeke said the science behind food and flavors fascinates her.
"This is my second time here, I loved it so much last time. Rotating around the lab is my favorite part. I just love seeing the different roles," said Goedeke. "It's great to really experience how flavor is created."
Included in the day: sessions and experiments on Sensory science; Analytical chemistry; Taste Modification and Encapsulation, among others. Rotations around the laboratory included several tastings, including cola (sugar's influence on taste); chocolate milk (the impact of fat on flavor delivery); and BBQ sauce (the culinary approach to flavor.) The day was hosted free of charge to the educators, and included complimentary meals. Towns represented at the event: Geneva, Naperville, Hampshire, Aurora, Carpentersville, Lake in the Hills, West Dundee and Algonquin.
For more information, visit
www.fona.com/discover-fona
. Full resolution pictures available upon request.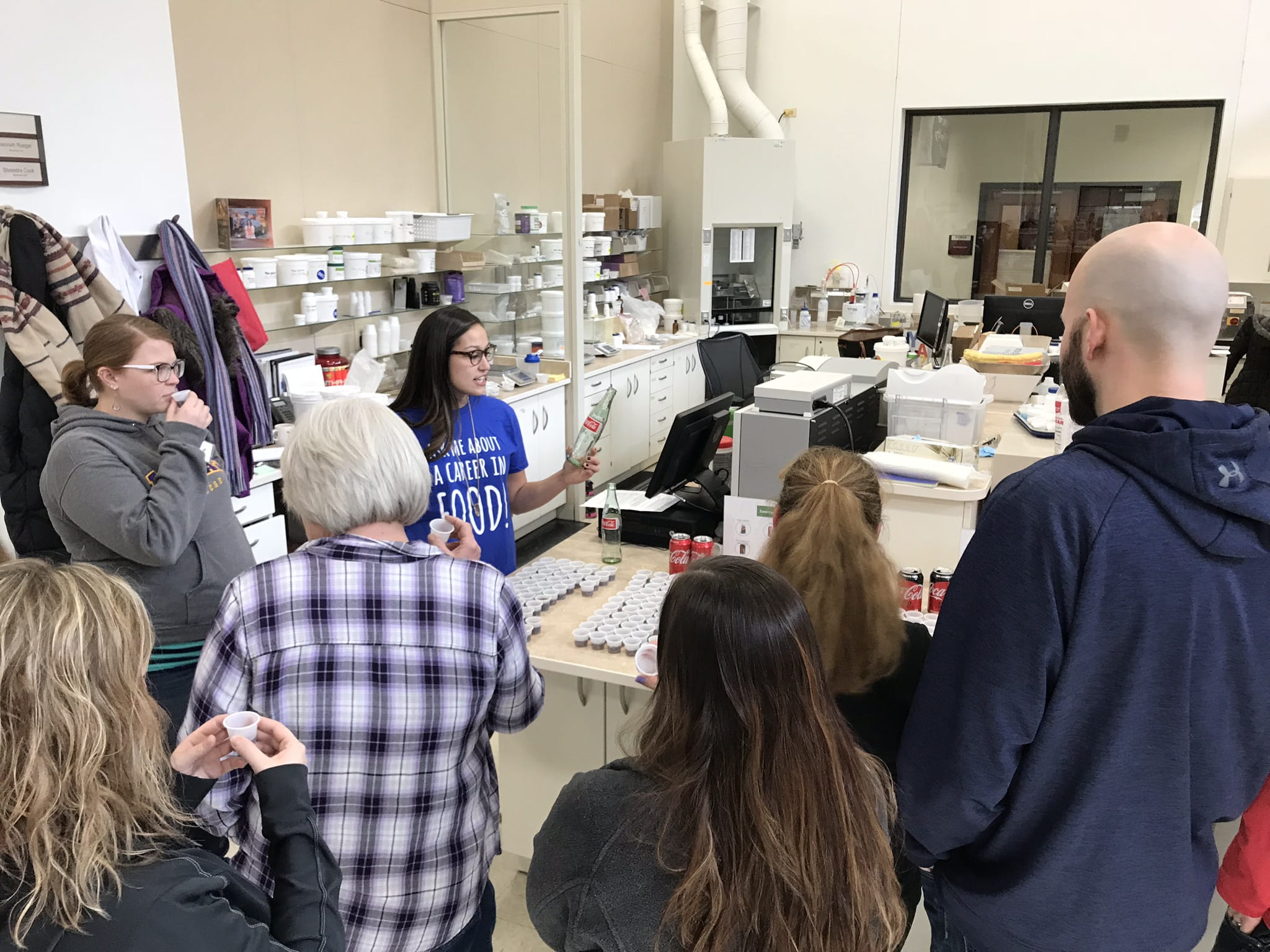 ABOUT THE DISCOVER FONA PROGRAM
FONA's Discover FONA program was created six years ago as complimentary education for FONA's community. Since then, the program has helped more than 8,000 students and educators understand the world of food and flavor science. Through hands-on demos, exciting experiments and career path explorations, we're planting the seed of food science knowledge, one person at a time. More information (and a host of resources for teachers) available at www.fona.com/discover-fona
ABOUT FONA INTERNATIONAL, INC.
Founded more than 30 years ago, FONA International creates and produces flavors for many of the largest food, beverage, nutritional companies in the world. It offers flavor solutions for the confection, grain, beverage, performance nutrition, and emerging markets from its state-of-the-art, 33-acre campus in Geneva, IL. FONA's seven core values drive it to pursue excellence and foster incredible partnerships. More than just great flavors – FONA provides complete market solutions.