Breaking the "Innovation" Cycle Status Quo
August 16, 2018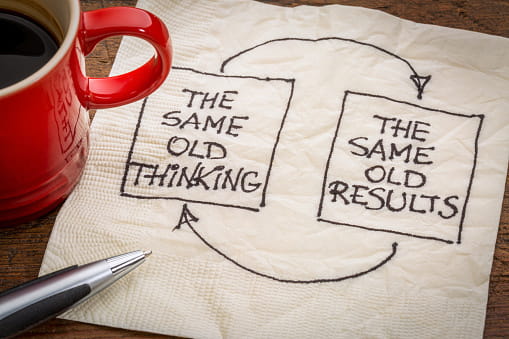 By Amy McDonald, FONA President
In a world of breakneck change and industry upheaval, there are two things I know for certain:
1) Everything is only getting faster
2) The same old thinking will equal extinction
FONA delved into the "speed of change" in our latest 
Flavor New
s so it seemed like a good time to dive in a little more from my perspective. It comes down to this: What worked yesterday won't succeed today. And what
does
work today will fail tomorrow.
The first thing to innovate… is how you innovate.
Status Quo & a New Reality
The biggest brands in the food industry are facing slowed growth as a crop of well-funded start-ups line up to take their place. In today's world, growth comes from new innovation approaches.
I believe that even the word "innovation" needs to be expanded. It goes beyond products or product lines. Innovation today means service (think Walmart and Target parking lot pick-up). It needs to be distribution (think about the Amazon/Whole Foods partnership. Innovation means business models that change the economics of an offering (AirBnB, meal kit delivery)
What's Different
Stage Gates:
According to the Harvard Business Review, less than 3% of new CPG launches exceed $50 million the first year – considered the benchmark of a highly successful launch. The time-consuming stage gate approach is failing to deliver products consumers want.
Product Life Cycle & Efficiency Focus:
At the same time, the product life cycle is shorter than ever. Yet the largest companies have moved to cost-saving, efficiency-focused approaches, which are not enough to provide long-term sustainability. Investors seek margin AND growth.
Diversity, Speed & Complexity:
There is more brand/product diversity on shelves than ever before. Everything is moving at the speed of light… And getting a product to market has never been more complex. Consider the concerns of balancing time, money, risk, changing consumer needs, market impact, product longevity, employee engagement and stakeholder returns.
Phew!
That's a lot.
Failure is real:
Remember Blockbuster? Borders? The failure of huge brands is real, and happening every day. And there is a steady stream of well-funded start-ups waiting to eat up the market share when the big guys fall.
Exhausted yet?
Break the Status Quo
In this time of bigger, faster, better, more, there is a way to succeed. Innovation is the key. As I mentioned already, innovation is so much more than products. It's about service. Distribution. Business Models. Changing the economics of what you sell.
1. Start with mindset.
First: set your lens for excellence (NOT perfection) and fail early and often. The FONA mentality: Reward excellence; encourage failure, dissuade perfection, squash mediocrity.
2. Find a way to get small again.
Whether it's investing in start-ups or empowering a team to act entrepreneurial, small is fast. Small is nimble. We were thrilled to win Small Giants this year. The common denominator for winners? Daring to be great instead of just big. How can you get small again?
3. Get out of the box.
I'll say it again: Expand your view of innovation beyond the product.
4. Build a dare to be different culture.
I've talked about our
culture
in my last post, and here it is again – because it's important. Do you reward your employees for bringing in new models? For finding a way to partner with others to bring a fresh perspective or expanding your creative reach?
5. Design for your consumer.
Inject the consumer voice into your process from day one.
6. Iterate. Use iterative learning.
Don't shoot for perfection. Get to excellence and
go
.
7. Harness the power of your value chain.
Harness the power of your suppliers. Partner, not leverage. It's a win-win.
8. Solve your customer's customer's problem:
Try to think three steps ahead. Consider Amazon's $1.2 billion Ring acquisition will now support grocery delivery. A high-stakes game of chess, played at lightning speed.
The same old thinking will lead to the same old results. Are you working from an outdated idea of "innovation?" How can your business get faster? Do you fail early and often?
We're always happy to hear from you. Visit
www.fona.com/chat
, or email
feedback@fona.com
.
Thanks for reading,