When you use food to teach, new worlds open up.
August 27, 2018
By Katie Sudler, Community Education Director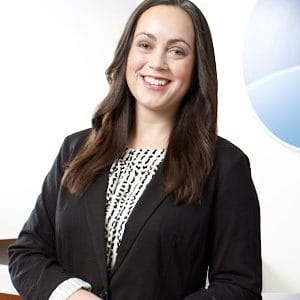 ---
When it comes to food, there is a huge variety of jobs and careers that support the industry.
A couple of weeks ago, I had the honor of hosting a workshop with 40 teachers & counselors at the Institute of Food Technologists Expo (
IFT-18
 - 
It's like the car show, but for food ingredients.  How cool is that?
) at McCormick Place in Chicago. The teachers in attendance primarily teach foods, chemistry, biology, health, & special education.  All had a basic understanding of the science of food.  They were given time to walk the expo floor and experience the depth and breadth of the food industry, they were
blown away!
They had no idea that all the subjects taught in school (art, physics, math, science, social studies, environmental science, health, photography, language, creative writing, engineering, etc., all are represented as careers in the industry).  It was amazing to hear their own personal reflections and share in the excitement for the industry.
The experience was a great reminder for me. Getting teachers and their students interested in food science is what Discover FONA is all about! It was thrilling to see a whole new world open up for them.
Careers in the industry are endless!  There are jobs for scientists, engineers, graphic designers, writers, marketers, manufacturers, economists, microbiologists, sales people, human resources, legal, regulatory specialists, to name a few. The food industry also encompasses academia, government organizations, private and public companies, start-ups and international conglomerates, manufacturers, suppliers, ingredient suppliers (
this is where FONA fits in
), food service companies, packaging supplies and testing laboratories. Food is universally interesting, and exploring the world of food is a great way for teachers to increase engagement with students. I always advise teachers that they can make a lab more memorable. Taking it a step further, the food industry has a variety of sustainable career opportunities for students. 
Everyone will always have to eat, right?!
Whether you're already a food professional or not, learning never stops. I thought it'd be a great time to share some of the best resources I've found. Happy learning!
IFT (Institute of Food Technologists)
The Journal of Food Science Education
(Free Journal with amazing science minded labs, experiments and facts.  Written by professors and food professionals.)
FDA
(Food & Drug Administration)
FDA 
Science & Our Food Supply
(Teacher's packet)
UCLA (Science & Food)  
https://scienceandfooducla.wordpress.com
University of Nebraska Lincoln -
Food Science Labs
(Biology, Chemistry, Biochemistry & Physics related lessons)
American Chemical Society -
Chem Matters 
and
Food & Cooking Chemistry
James Kennedy
, Australian Chemistry Teacher (amazing visuals & interesting articles)
Teach Physics with Food!
University of Georgia -
The Science Behind our Food
 (lessons for all different types of sciences-listed by subject)
Food Loss & Food Waste
facts & infographics
Ag Explorer
for Ag related career info and virtual field trips
Alton Brown
 - Famous Food Network chef known for talking about the science of cooking