Our Shoppers Take On... Keto & Low-Carb Perception
July 31, 2019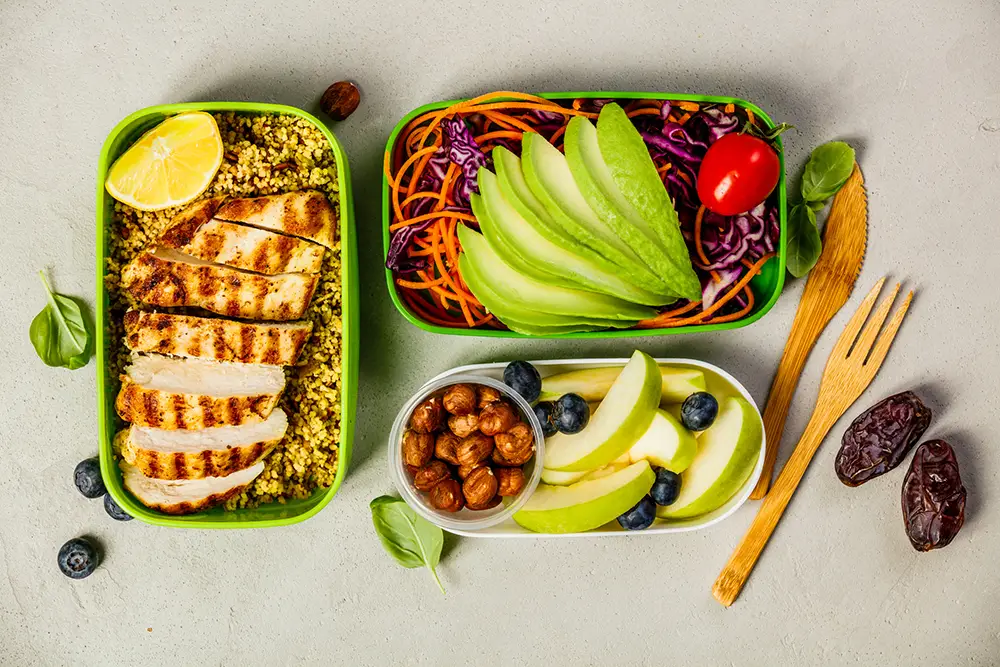 What's really in consumers' minds in their quest for food and beverage? To help you understand the motivations and opinions behind purchase behavior, FONA put together a panel of shoppers, spanning the clean spectrum from Clean Savvy to Clean Avoider (visit
www.fona.com/clean
for details about our clean consumer personas). The group gets regular assignments, and we share our learnings with you!
This week, our shopper panel is keto and the trend toward healthy fats
Our panelists were asked about their awareness and opinions of the keto diet, as well as their perception of healthy fats and sugars overall. What has piqued their interest? Do they know others who have tried it out? Is the tide turning for keto? Most importantly, what lessons can product developers carry forward post-keto?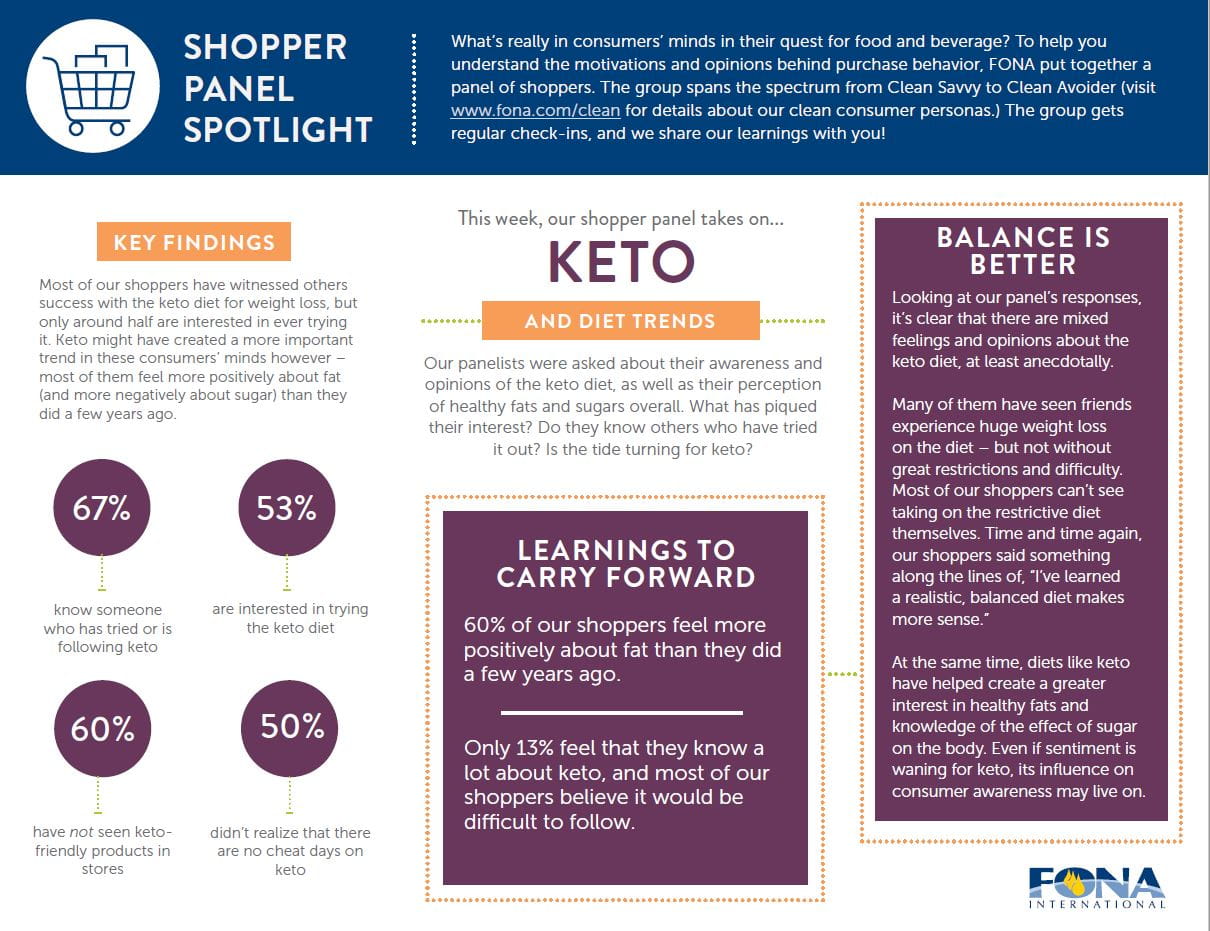 Click here!