3 Tips for Creating a Low-Carb Cereal
August 8, 2019
The influence of keto and other low-carb trends is carrying into cereal introductions, and consumers are biting! Some low-carb cereal brands – particularly those that hit the nostalgic note – have actually
sold out
of product.
There is real opportunity in creating a low-carb cereal, but of course, it's not without technical and taste challenges. Protein-packed bases and non-nutritive sweeteners can impact your taste. In this piece, Senior Scientist Becky Sells explores three key tips that can help you create the
next
best seller. Take a peek!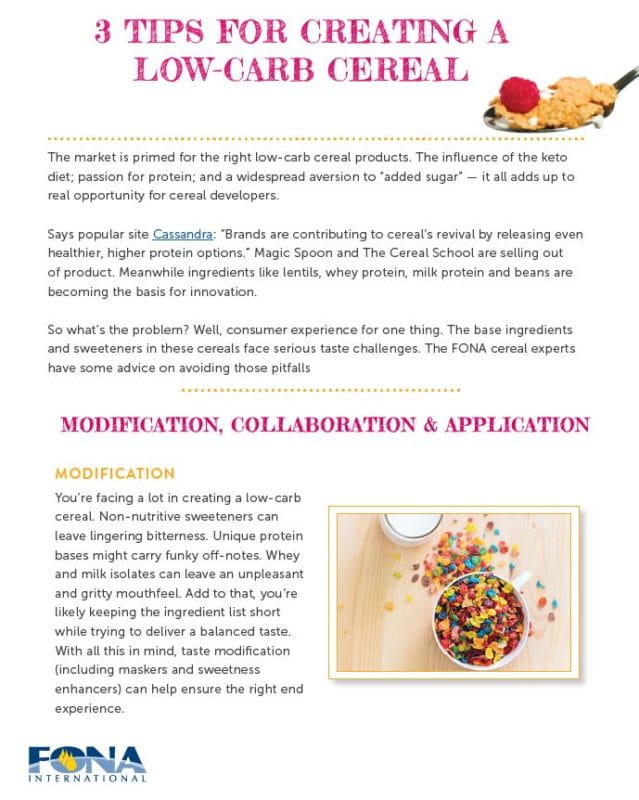 Download here
---
Questions? Concerns?
Visit
www.fona.com/
contact-fona
or call 630-578-8600 and we'll be happy to help.