2020 Flavor Radar Watch List
January 2, 2020
Assertions about flavor trends can sometimes seem heavy on intangibles and light on data. To fill this gap between theory and fact, FONA developed Flavor Radar®, a flavor mapping methodology that trends flavors from novel idea to everyday pantry staple.
FONA's Flavor Radar uses a mix of current data points from industry-renowned databases and in-depth analysis on how a flavor trend is affecting the food industry.
Flavor Radar encompasses four categories: Novel, Up & Coming, Mainstream and Everyday. These categories are driven by FONA's expert analysis of a comprehensive set of indicators including restaurant menus, new product introductions and print media data.
Check out the flavors to keep a closer eye on in 2020.
This is just a sneak peek at our full Flavor Radar watch list. Download the full report here!
For the short version of our Flavor Radar watch list, download here! 
Novel Flavors
Jackfruit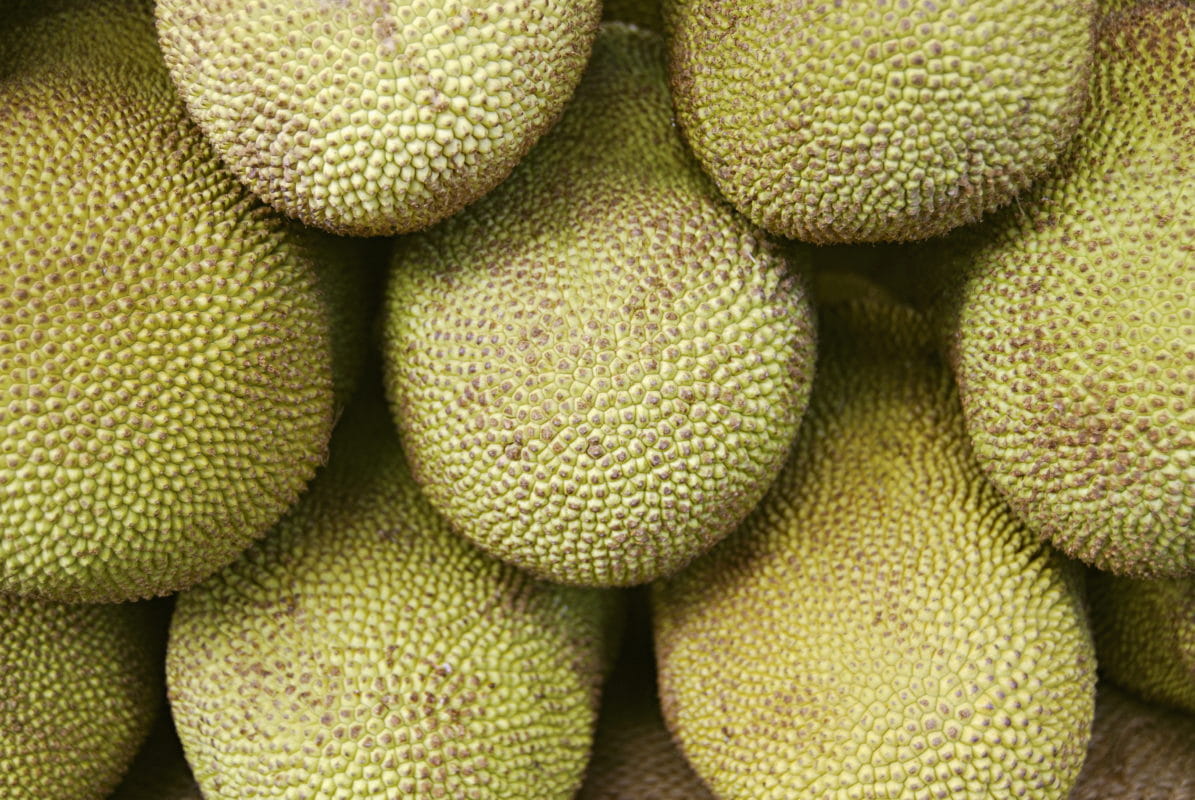 This huge relative of the breadfruit and the fig can weigh up to 100 pounds, which is how it earned its reputation as the world's largest fruit. This ripe fruit is usually consumed raw, either in salads, desserts or out of hand.
On the Menu


Fine Dining: Sunda Sundae with Jackfruit at Sunda in Chicago, IL


Casual Dining: Coconut-Jackfruit Ice Cream Sandwich at Pok Pok in Portland, OR


Fine Dining: Jackfruit Sorbet at Hugo's in Portland, ME


Products of Note


Organic Jackfruit Burgers | Hungary


Plant Pioneers Shroomballs with Jackfruit & Mushrooms | UK


Ecoideas Organic Original Jackfruit Shreds | Canada


Flavor Pairings: Curry, Chili, Guava
Tiger Nut

Tiger nuts are not actually nuts. They are the edible tuber of a plant called nutsedge, which is a weedy groundcover. Appreciated for their high fiber content, tiger nuts are about the size of chickpeas but with a very different texture. With a crisp outside and soft, chewy center, these sweet, earthy-flavored tubers are wonderful for more thoughtful munching.
On the Menu
Products of Note


Organic Gemini Chocolate TigerNut Smoothie Mix, Canada


Tiger Nut Horchata Vegetable Dessert | Spain


Erbology Sea Buckthorn & Aronia Berries Tigernut Granola | UK


Flavor Pairings: Chocolate, Blueberry, Cinnamon
Wattle Seed, Quandong and more! Check out the full details here
Up & Coming
Orange Blossom

The blossom of the orange tree is one of the most fragrant flowers and the state flower of Florida. It is used in perfume and the petals can be made into delicately scented orange flower water. Orange blossom is used as an ingredient, most commonly in French and Middle Eastern cuisine.
On the Menu


Fine Dining: Orange Blossom Crème Brûlée at Medina Oven & Bar in Dallas, TX


Casual Dining: New-Groni Spritz with Orange Blossom Vodka at Mora Italian in Phoenix, AZ


Casual Dining: Bourbon & Orange Blossom Honey at the Cheesecake Factory, Nationwide


Products of Note


Pure Leaf Ginger with Orange Blossom Herbal Tea | Canada


Orange Blossom Navette Biscuits from The Alps | France


Danone Peach and Orange Blossom Flavored Thick Thermostatic Yoghurt | Russia


Flavor Pairings: Ginger, Peach, Lemon
Marionberry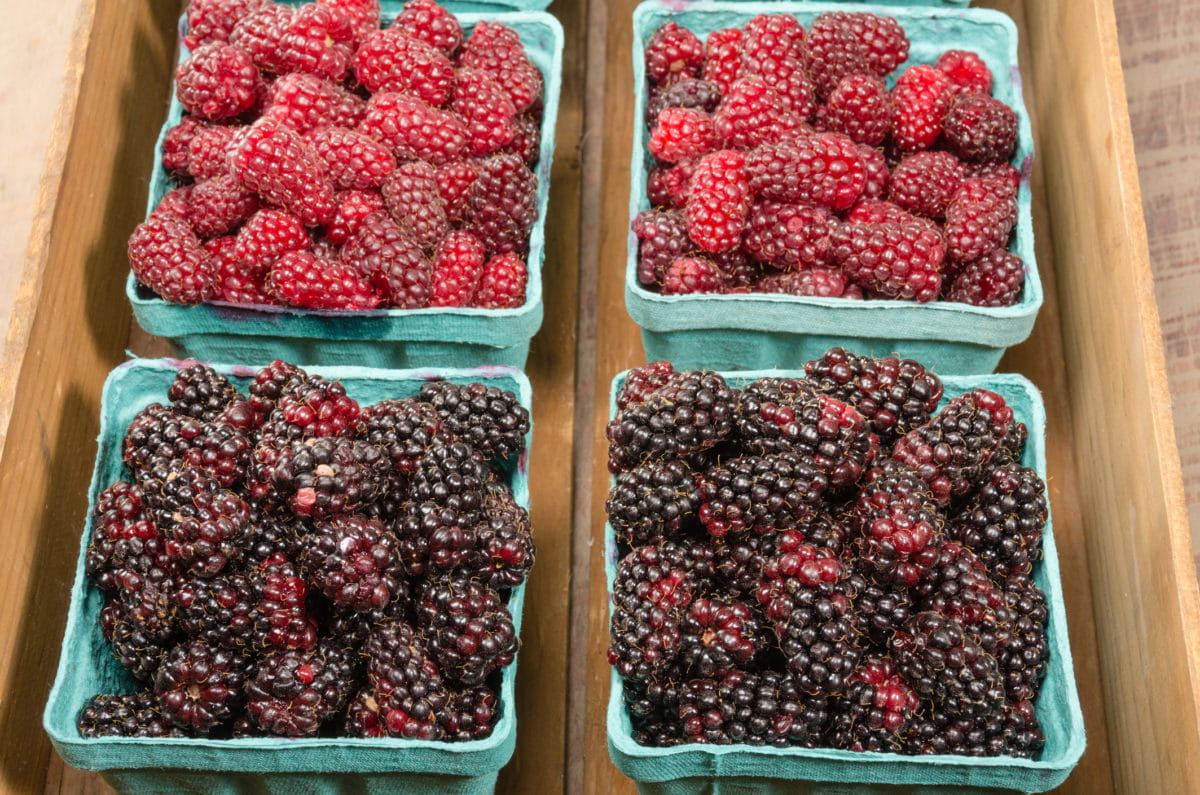 A hybrid of two types of blackberries, the Chehalem and Ollalieberry, the marionberry was developed in Oregon. It is often described as the "king of blackberries," they're still exclusively grown in Oregon. They have a complex, rich and earthy flavor that is both sweet and tart.
On the Menu


Casual Dining: Deschutes Marionberry Lavender Sour Beer at Slater's 50/50 in San Diego, CA


Casual Dining: Incline The Scout Hopped Marionberry Cider at Westward in Seattle, WA


Casual Dining: Swift Cider Marionberry at Pizza Schmizza in Porland, OR


Products of Note


McConnell's Fine Ice Creams Eureka Lemon & Marionberries Ice Cream | USA


Tillamook Cheeseboard Sharp Berry Crunch with Marionberry Spread | USA


Flavor Pairings: Cheddar Cheese, Honey, Blueberry
Check out the full report for more up & coming flavors!
Mainstream
Elderflower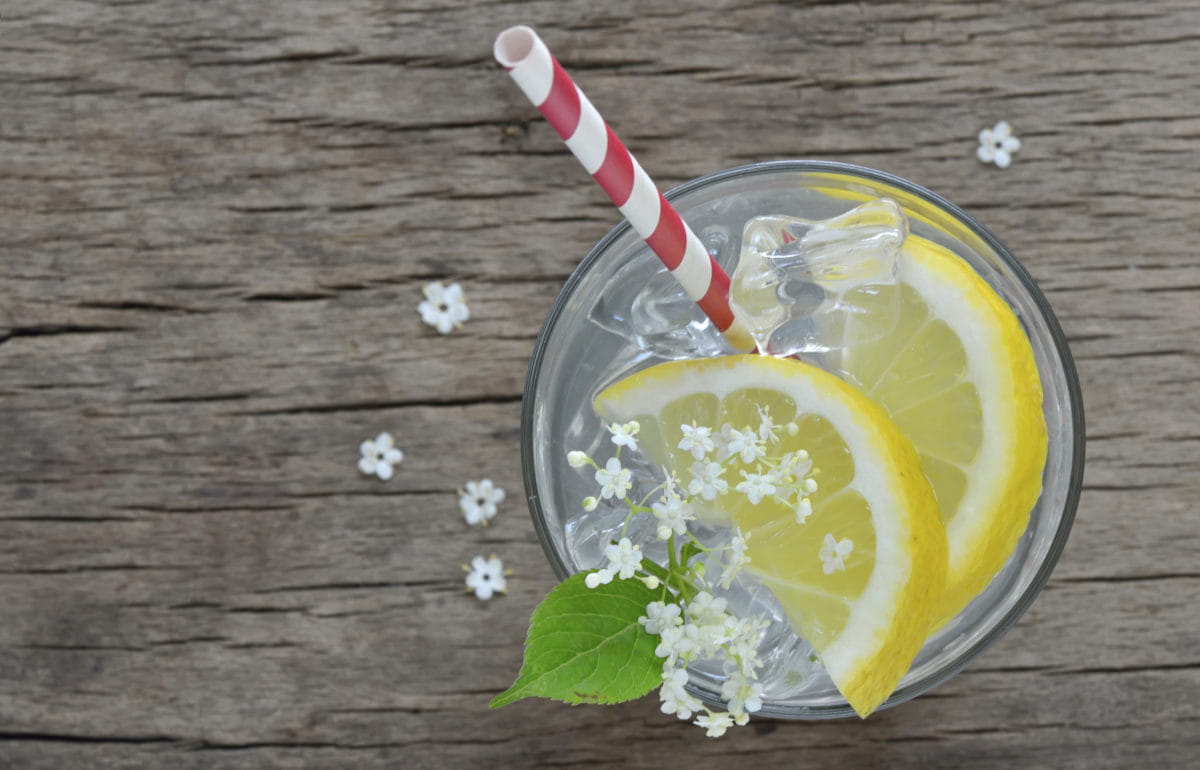 Elderflower is a small white flower from the Elder plant and is used for medicinal and flavor applications. It is rich in antioxidants. Elderflower can be dried or may be cooked down into a sweet, floral drink.
On the Menu


Fine Dining: Warm Salad with Grilled Peaches and Elderflower Honey at Westend Bistro in Washington, DC


Fine Dining: Meringa with Apricots, Plums and Elderflower Sorbet at Marea in NYC


Casual Dining: Salty Perro Margarita with St. Germain Elderflower Liqueur at Blazing Onion in Mill Creek, WA


Products of Note


Actimel Blood Orange, Mandarin & Elderflower Yogurt Drink | Austria


Hansen's Elderflower Sorbet | Denmark


Two Chicks Vodka Fizz Sparkling Vodka, Pear & Elderflower Cocktail | US


Flavor Pairings: Apple, Lemon, Lime
Harissa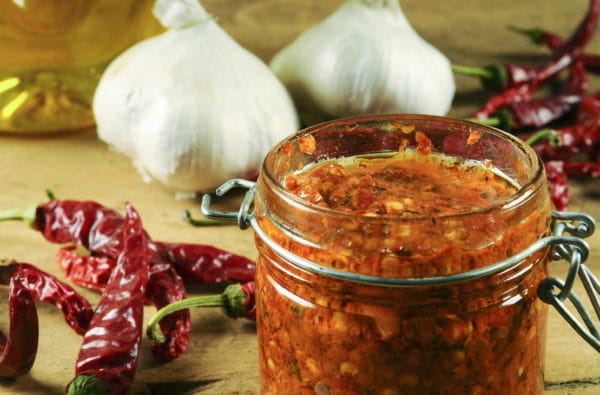 A garlicky chili paste from North Africa that blends hot chili peppers (which are often smoked), garlic, olive oil and spices, like cumin, coriander, caraway and mint. Tomatoes and rose petals are also common ingredients. It packs quite a punch and gives depth to cooked meats and vegetables.
On the Menu


Casual Dining: Breakfast Empanadas with Harissa Sour Cream at San Chez in Grand Rapids, MI


Casual Dining: Chocolate Pot de Creme with Harissa Whipped Cream at Claudette in NYC


Fine Dining: Classic Eggs Benedict with Harissa Hollandaise Sauce at Anzu in San Francisco, CA


Products of Note


Woolworths Food Good To Go Chicken & Grain Salad with Harissa Dressing | South Africa


Nature's Nectar Harissa Spiced Mango Juice Cocktail | USA


Olly's Olives Harissa & Rosemary Halkidiki Olives with Sun-Dried Tomatoes | UK


Flavor Pairings: Chicken, Hummus (chickpeas), Chili Pepper
What do matcha green tea and rose have in common? They made the Flavor Radar cut. Check out the full report here!
Everyday
Lavender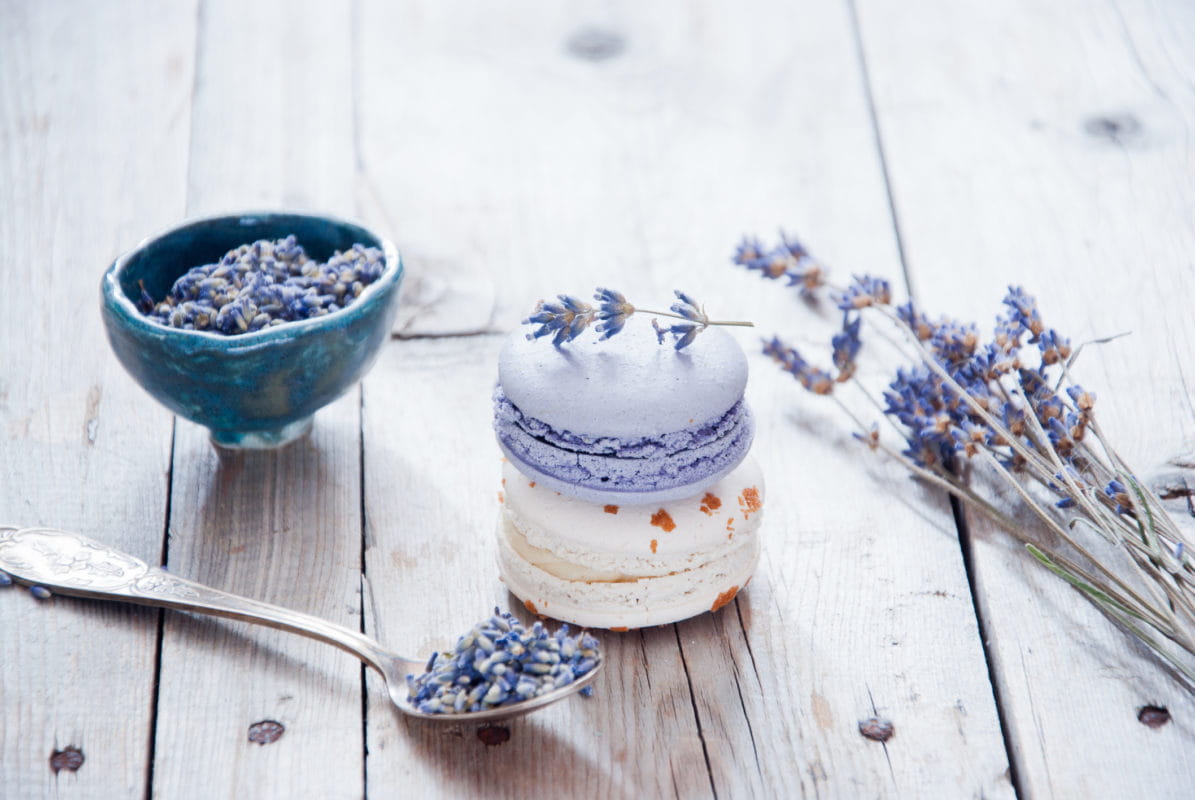 A flowering plant in the mint family, lavender lends a floral and slightly sweet flavor to dishes. It is used in salads and dressings, baked goods and desserts, and is also used to make lavender sugar. Lavender flowers can be blended with teas and also yield abundant nectar from which bees make a high quality honey. The flowers can be candied and used as cake decorations.
On the Menu


Casual Dining: Lavender Earl Grey Cheesecake at Tilth in Seattle, WA


Casual Dining: Lavender Cosmopolitan at Kincaid's in St. Paul, MN


Fine Dining: Pan Seared Foie Gras with Blueberry Lavender Gastrique at The Chef's Table at the Edgewater in Winter Garden, FL


Products of Note


Planton Black Blackcurrant & Lavender Flavored Coconut Vegan Yogurt | Poland


Haitai Calbee Honey Butter Potato Chips with Lavender and Blueberry | South Korea


Sound Grapefruit + Lavender Ginger Tea-Infused Sparkling Water | US


Flavor Pairings: Blueberry, Chamomile, Honey
Hibiscus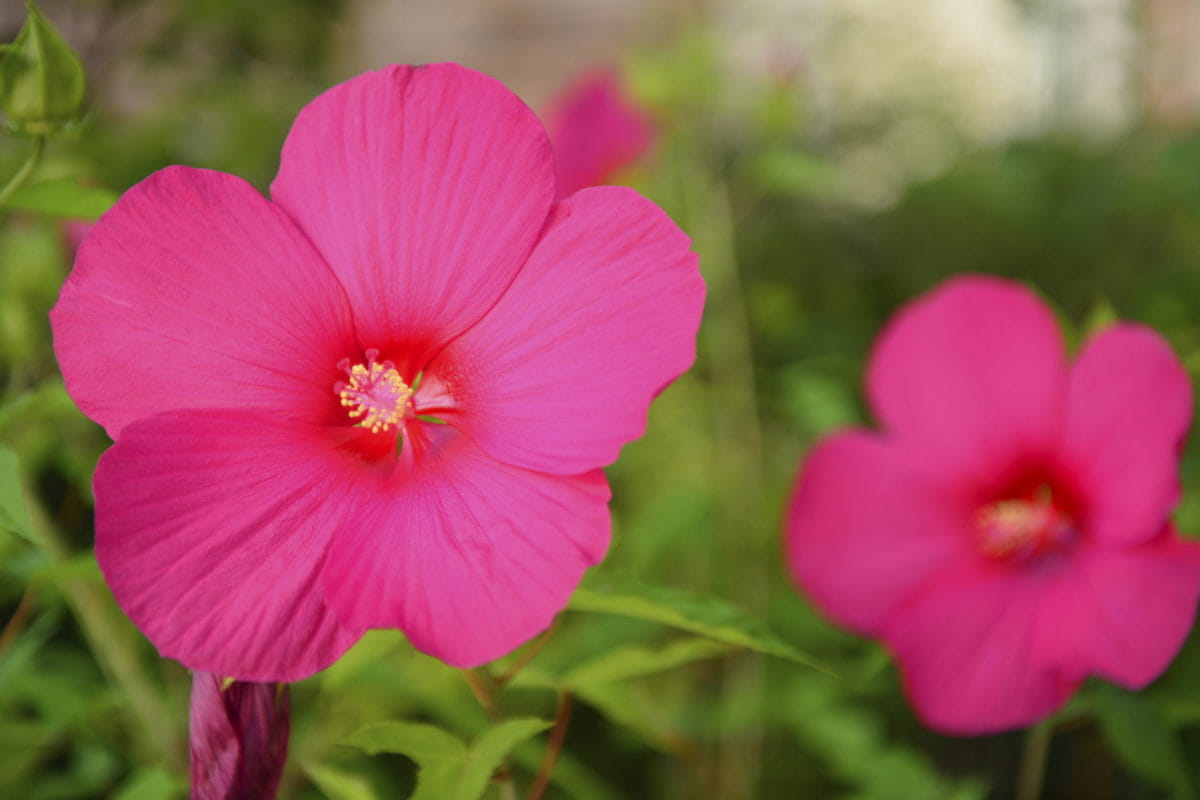 A tropical plant or bush with large brightly colored flowers. When the dried petals are steeped in hot (or cold) water, they release a tart, almost-cranberry like flavor and a deep red-violet color that looks more like cabernet than chamomile.
On the Menu


Fine Dining: Chocolate Cremeux with a Hibiscus & Plum Sorbet at Chef Mavro in Honolulu, HI


Fine Dining: Hibiscus Jalapeno Margarita at St. Elmo's Steak House in Indianapolis, IN


Quick Service: Hibiscus Pear Tart at Yogurtland in Irvine, CA


Products of Note


GoPure Organic Classic Potato Chips with Hibiscus and Sea Salt | Belgium


Lühders Vegan Candied Ginger, Lemon & Lime and Apple & Hibiscus Fruit Snack | Germany


Schlafly Hibiscus & Lemongrass Blonde Ale | US


Flavor Pairings: Peach, Raspberry, Pomegranate
Check out the full Flavor Radar Watch List here!
You deserve more.
What does true partnership look like? You deserve a flavor partner ready to turn these trends into the tangible. Let FONA's market insight and research experts get to work for you. Translate these trends into bold new ideas for your brand. Increase market share and get to your "what's next." Our flavor and product development experts are also at your service to help meet the labeling and flavor profile needs for your products to capitalize on this consumer trend. Let's mesh the complexities of flavor with your brand development, technical requirements and regulatory needs to deliver a complete taste solution. From concept to manufacturing, we're here for you — every step of the way.
Contact our sales service department at 630.578.8600 to request a flavor sample or chat us up at
www.fona.com/chat.