The 12 Beverage Trends You Need to Know Now
March 1, 2020
We've compiled a list of flavor, ingredient and functionality trends across the entire beverage landscape. The result: A list of overall trends that you can use for inspiration or simply as knowledge to have in your back pocket.
Download here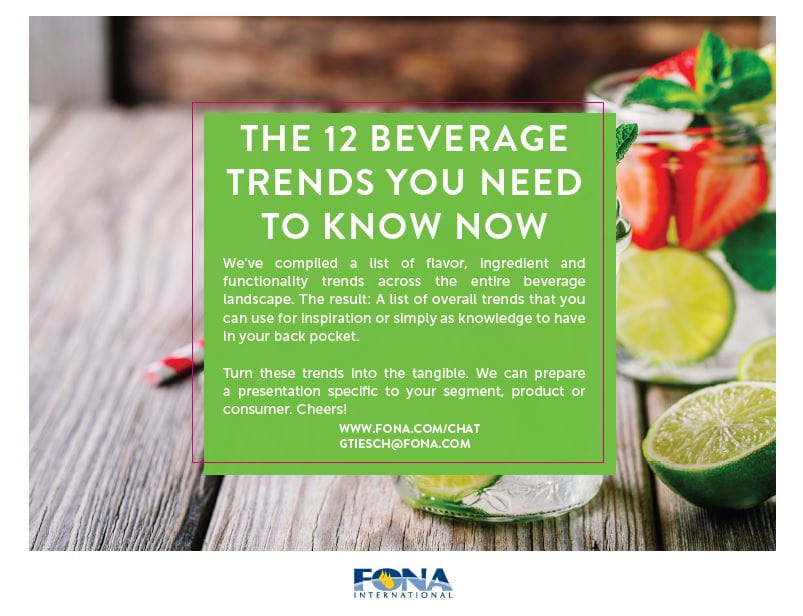 ---
Turn these trends into the tangible.
Let's talk about how to connect "what's next" to your segment, product or consumer. Cheers!
www.fona.com/contact-fona
|
GTiesch@fona.com