10 Things You Should Know January Edition
January 25, 2023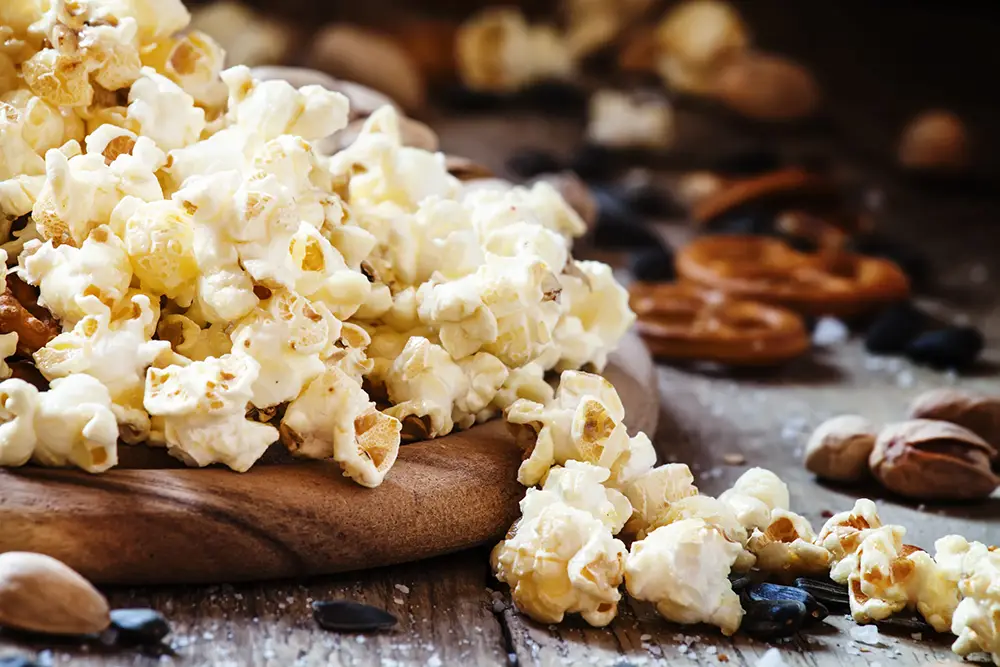 1. Kelly Clarkson's Popcorn
Rob's Backstage Popcorn, a brand owned by the Jonas Brothers and The Naked Market, collaborated with Kelly Clarkson to launch Kelly's Classic BBQ. The flavor dives into her southern roots to give Rob's original flavor a twist. Kelly's Classic BBQ is available in retail stores. | Food Dive
2.

Rihanna X Madison Brown Ice Cream
Rihanna has collaborated with Madison Brown Ice Cream brand in light of her upcoming Super Bowl halftime performance. The ice cream features a blend of vanilla and strawberry, with a decadent chocolate crunch ribbon- Rihanna's favorite! All profits from the flavor will go to Rihanna's charity in support of climate initiatives. | Mashed
3. Mountain Dew Baja Blast Hot Sauce
Mountain dew is turning up the heat with its first-ever hot sauce, Mountain Dew Baja Blast. The sauce is said to combine the "iconic tropical lime flavor of the beloved Mtn Dew Baja Blast with habanero peppers, green chiles, and jalapeño peppers,". You must enter to win the contest to try this sauce. | Food & Wine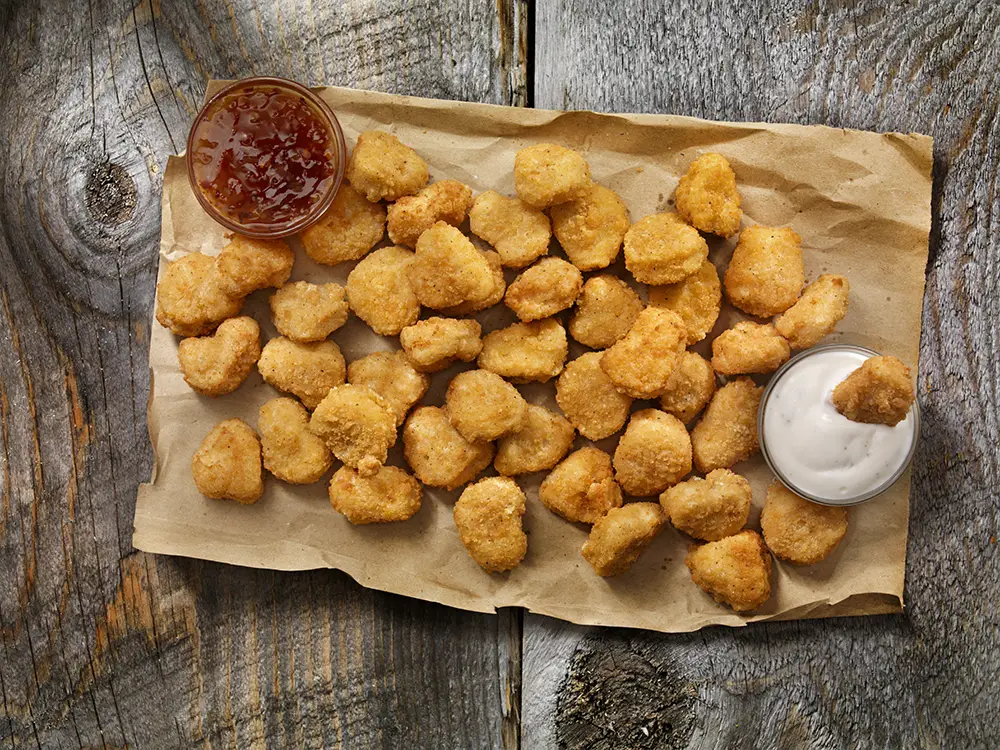 4.

Nuggets of Love
Tyson Foods is bringing back the heart-shaped nuggets for this year's Valentine's Day. According to research by Big Village, 84% of US adults think heart-shaped foods are a fun way to celebrate love on Valentine's Day. Now available nationwide for a limited time. | Mashed
5. Dry January Drying Up?
Many consumers have vowed to abstain from alcohol for the entire month of January in 2023, but that number dropped 4% over last year. Health benefits and cost savings are the most common reasons for participation. Those surveyed indicated that they are not more likely to purchase non-alcoholic wine, beer, or cocktails. | Food Dive
6. Hippeas Nacho Vibes Tortilla Chips
The better-for-you snack brand Hippeas is debuting triangle chips with reddish-orange seasoning that are vegan and "contain the nutritional benefits of both protein and fiber as well as no artificial colors, flavors or ingredients of any kind". | Food Dive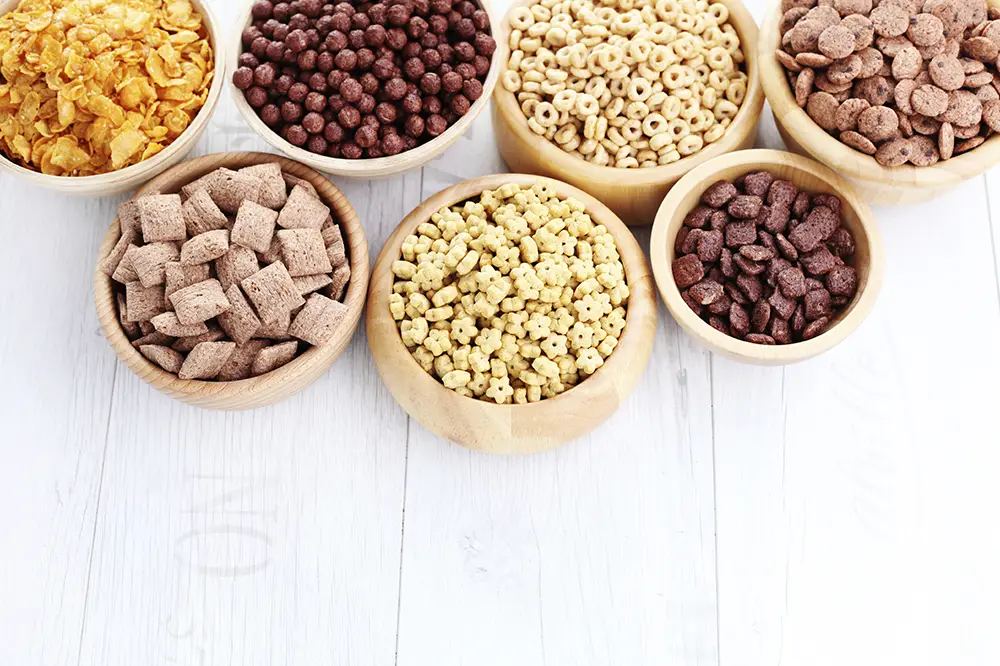 7. Disney100 Limited-Edition Cereal
Post Consumer Brands is partnering with Disney to launch limited-edition cereal varieties in honor of the media giant's 100th anniversary, or Disney100. The two varieties include confetti cake-flavored cereal puffs and fruity Mickey Mouse-shaped cereal. Available at retailers nationwide through 2023. | Food Business News
8. Delight's Friends-inspired Coffee Creamer
International Delight partnered with Warner Bros to create a Friends-inspired coffee creamer. The Manhattan Hazelnut Mocha creamer is said to taste like " "hints of hazelnut, mouthfuls of mocha, and all the excitement of Manhattan". It comes in both classic and zero-sugar versions. | Elite Daily
9. Reese's New Frozen Dessert Line
If you're a peanut butter and chocolate lover, you'll have seven new desserts to choose from by the end of January. Reese's is launching a frozen treat line that includes bar, sandwich, cone, and tub varieties. The ultimate sweet and salty, chocolate peanut butter treats will be available for $2.20 to $7.99. | Food & Wine
10. Kind Chewy Granola Clusters
The popular bar brand Kind is releasing Soft Baked Granola Clusters that are made with whole-grain oats and ingredients such as dark chocolate, creamy peanut butter and chopped nuts. Available in two flavors: Dark Chocolate Peanut Butter and Dark Chocolate Chunk. | Food Dive
You deserve more. Let's get started.
What does true partnership look like? You deserve a flavor partner ready to turn these trends into the tangible.
Let FONA's market insight and research experts get to work for you. Translate these trends into bold new ideas for your brand. Increase market share and get to your "what's next." Our technical flavor and product development experts are also at your service to help meet the labeling and flavor profile needs for your products to capitalize on this consumer trend. Let's mesh the complexities of flavor with your brand development, technical requirements and regulatory needs to deliver a complete taste solution. From concept to manufacturing, we're here for you — every step of the way.
Contact our sales service department at 630.578.8600 to request a flavor sample or contact us at www.fona.com/contact-fona