A Taste of Ramyun
March 20, 2023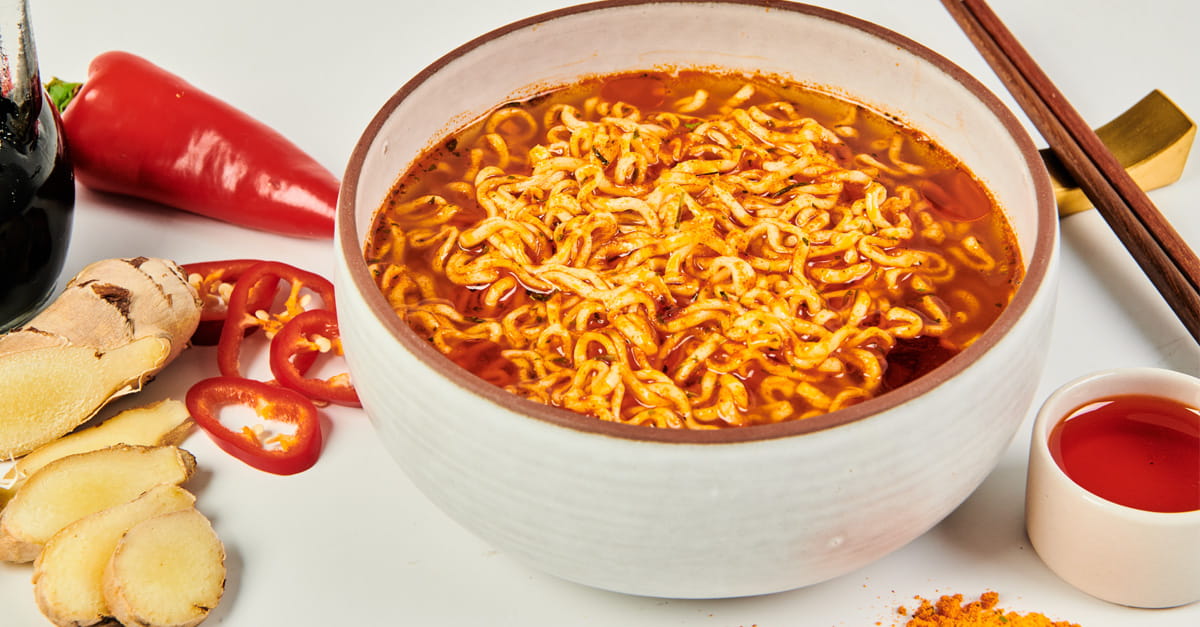 FEBRUARY 2023 | IRVIN, ASSOCIATE SCIENTIST
"I grew up eating instant ramyun at home, on vacations, on field trips, etc. It's a staple snack in South Korea, with convenience stores dedicating whole aisles to it and vending machines designed to serve it to people in subways and on the street. Every Korean has their favorite brand, and I was excited to finally create my own version in a seasoning form." – Irvin Seo, Associate Scientist
Armed with a love of Korean flavors and ingredients, combined with the global explosion in an interest for all things Korean – from K-pop to 'Korean BBQ' – Irvin set out to replicate the taste experience of ramyun with McCormick Flavor Solutions. Like Japanese ramen, ramyun is an iconic Korean food made of instant noodles and dried vegetables. The flavor profile of ramyun translates seamlessly into a seasoning blend that would be appealing to adventurous eaters around the globe.
Made with the following flavors, Flavor Cap Garlic, Flavor Cap Soy Sauce Ginger Garlic, and Savory Select Braised Beef, Irvin developed a seasoning with a usage level of 3% in water. The result is a blend, that when mixed with noodles and hot water to create ramyun, is a deliciously complex taste – notes of meat and red chili. Building on this flavor success, he also utilized a chili oil with a Flavor Cap Soy Sauce Ginger Garlic flavor and Wok flavor to complement the seasoning noted above.
Applied to a snack profile like classic potato chips, or rice crackers, or the more adventurous shrimp chip, ramyun seasoning is an easy way to deliver a burst of bold, Korean-inspired flavor. Try it with soups, sauces, and protein marinades, (even fries and chicken!) too, as an approachable way to give meals an exciting Korean profile.
Feeling inspired? To learn more about ramyun, get in touch with McCormick or request a flavor sample.
You deserve more. Let's get started.
What does true partnership look like? You deserve a flavor partner ready to turn these trends into the tangible.
Let McCormick FONA's market insight and research experts get to work for you. Translate these trends into bold new ideas for your brand. Increase market share and get to your "what's next." Our technical flavor and product development experts are also at your service to help meet the labeling and flavor profile needs for your products to capitalize on this consumer trend. Let's mesh the complexities of flavor with your brand development, technical requirements and regulatory needs to deliver a complete taste solution. From concept to manufacturing, we're here for you — every step of the way.
Contact our sales service department at 630.578.8600 to request a flavor sample or chat us up at www.fona.com/contact-fona/