Heat and Texture - Salsa Matcha
June 9, 2023
JUNE 2023 | MCCORMICK CULINARY & INSIGHTS
As heat continues to push beyond the singularly spicy realm and be recognized as part of a full sensorial eating experience, textural heat is gaining traction. Multi-textural oils and condiments are gaining popularity as vehicles for heat. These sauces and dry blends, found across the world, are rich, authentic, and embrace flavor first.
Cuisines in Mexico and China have long appreciated how texture amplifies the heat experience. In the Flavor Forecast 21st Edition, Chinese chili crisp was identified as what is new and next in spicy flavors. A chili-oil condiment, it is made by simmering chilies, Sichuan peppercorns and spices in oil with fried onion and garlic for a complete package of texture, flavor and heat. As consumers embrace "crunch" plus heat, salsa macha is another spicy condiment to take note of due to its chunky texture.
A versatile, thick, oil-based slightly spicy condiment made with seeds, nuts, garlic, and an abundance of dried chilis, salsa macha originated in Veracruz, Mexico. Also aligned with the exploration of regional Mexican flavors, it represents the emotional connection of Mexico to chili-based heat in an exciting, delicious way. Salsa macha offers a compelling and versatile base as its core ingredients are flexible, but typically contains an oil, garlic, and dried chilis. Variations commonly include nuts or protein and vinegar.
#salsamacha has over 97.7 million views on TikTok

Salsa macha has grown 383% on US menus over the past 4 years. Datassential, US Chains & Independents
Salsa macha was ranked no. 5 in Timeout's 25 under-the-radar condiments that chefs can't live without. - TimeOut, 2/21
Try it and apply it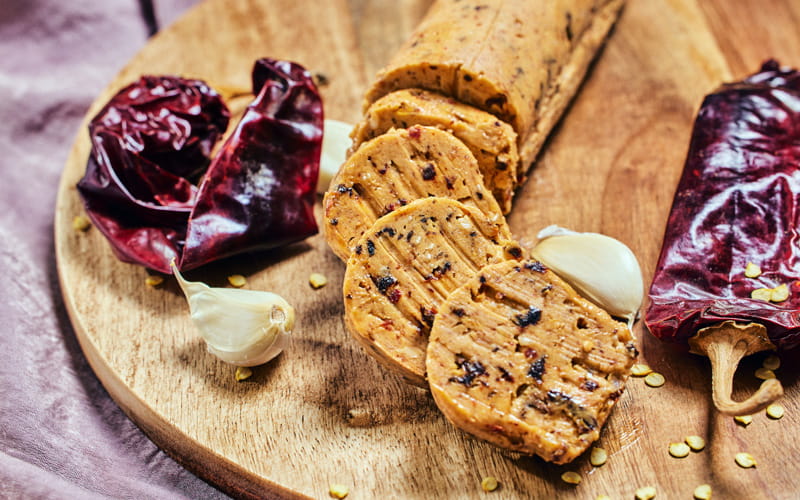 Salsa macha adds heat, flavor and depth to sandwiches, tacos, pizza, soup and even pasta!

Blend with butter, hummus or cream cheese for a bold bread topping or dip

https://www.mccormickforchefs.com/recipes/sauces-condiments-and-spreads/salsa-macha-butter

Create a chunky, crunchy snack with a salsa macha inspired profile for tortilla chips and more.

Serve as a marinade for proteins like chicken and shrimp.
Feeling inspired? To learn more about the future of flavor, contact your McCormick account representative or contact us today.
You deserve more. Let's get started.
What does true partnership look like? You deserve a flavor partner ready to turn these trends into the tangible.
Let McCormick FONA's market insight and research experts get to work for you. Translate these trends into bold new ideas for your brand. Increase market share and get to your "what's next." Our technical flavor and product development experts are also at your service to help meet the labeling and flavor profile needs for your products to capitalize on this consumer trend. Let's mesh the complexities of flavor with your brand development, technical requirements and regulatory needs to deliver a complete taste solution. From concept to manufactur-ing, we're here for you — every step of the way.
Contact our sales service department at 630.578.8600 to request a flavor sample or chat us up at www.fona.com/contact-fona/