Berry By the Numbers
October 6, 2014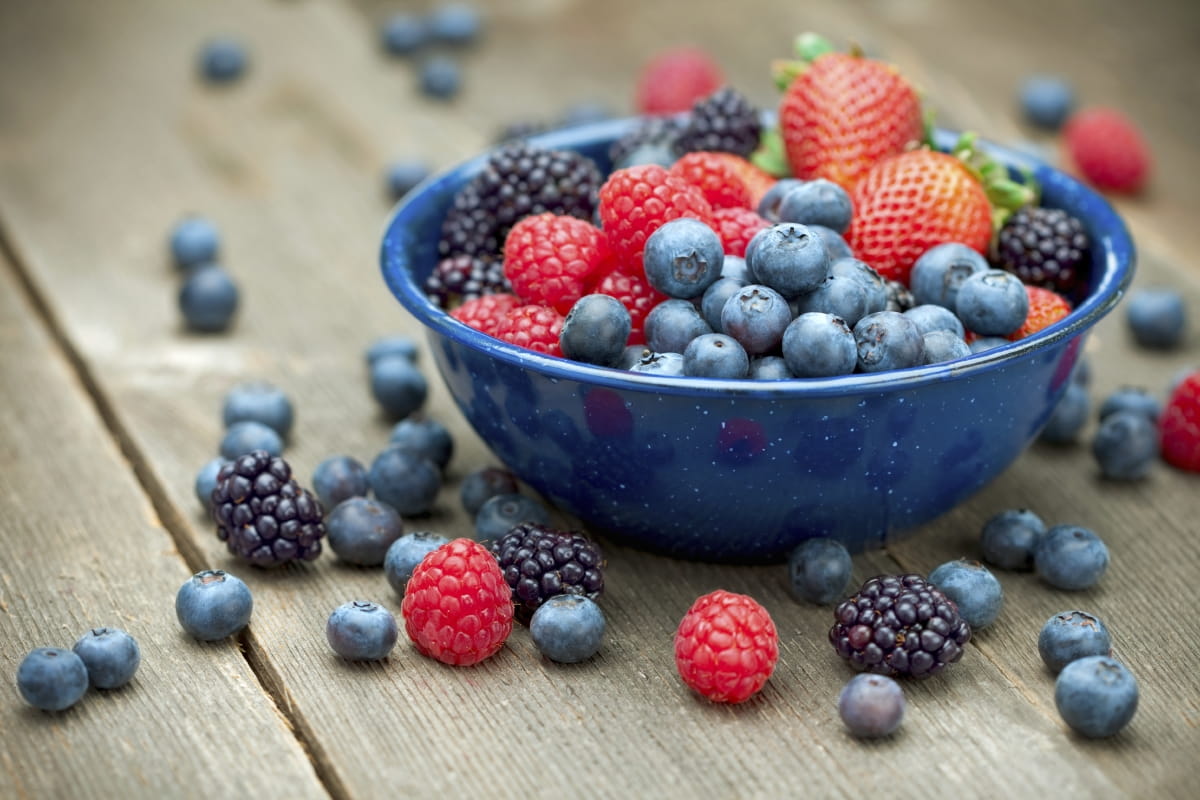 According to the Product News, botanically speaking, berries in themselves are 
versatile, and that only a few of the fruits we commonly call berries today are true 
berries. True berries are a simple fruit having seeds and edible pulp produced from a 
single ovary. In common language, berries — with the exception of grapes and a few 
other small fruits—are referred to as any small fruit that can be eaten whole and lacks 
objectionable seeds. 
Berries are usually brightly colored, sweet, sour or very tart, but all are desirable in 
a healthy diet. They have excellent visual appeal, good flavor, aroma and texture. 
The Food Lover's Dictionary lists more than 40 varieties of berries—from the most 
common strawberry, blueberry and raspberry to akala, a Hawaiian berry resembling a 
raspberry, and the cowberry, which is a member of the cranberry family.
BERRY IN THE MEDIA
While perusing
Pinterest
, berry pins were spotted with a good variety of food 
and beverage recipes, but mostly desserts. The majority of recipes were very 
traditional, such as tarts, scones and cobblers. An interesting recipe that caught our 
eye was Mixed Berry Chia Seed Jam. It contains no added sugar and is only 10 calories 
per serving, which is 2 tablespoons. 
A quick Twitter search provides tweets mentioning berries: "an avocado is not 
just a fruit, it's a berry" by Uber Facts and "24 beautiful berry-packed recipes" by 
Food & Wine magazine. Tweets also include recipes for a variety of offerings including: 
chocolate covered strawberries, pancakes and berries and a wholesome berry almond 
quick bread. 
On Food.com more than 4,136 recipes appear if you search for berries. 
Recipes primarily include cobblers, muffins and coffee cakes but other 
recipes include turkey burgers with a cranberry ketchup, pork chops and chicken. 
Desserts account for 40% of the total recipes available on Food.com.
BERRIES AT A GLANCE
• Europe is the top region for berry flavored products
• 16% increase in global berry flavored new produtcs from 2008 - 2014
• Banana is the top flavor paired with berries
• Blueberry and cranberry is the top growing global berry flavors
• Yogurt is the top berry flavord category
Menu Items of Note:


• Elderberry Martini at Houlihan's
• Raspberry Rosemary Cosmo at Ruth's Chris Steakhouse
• Blueberry & Strawberry Rhubarb Mini Pies at Au Bon Pain
• Strawberry Bleu Grilled Chicken Salad at Baker's Square
• Strawberry Cilantro Soda at El Torito Mexican Grill
• Banana & Buttermilk Pancakes with a Berry Maple Syrup at Al Biernat's


BERRY NEW PRODUCT INTRODUCTIONS, GLOBAl 2008 - 2014
34,579 New Products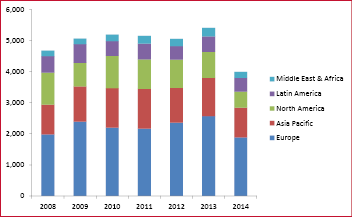 New Products of Note:

Handmade Jam with Raspberry 

Skin and Pips and Sea Buckthorn 
Berries :Denmark
MoonBean Artisan 
Unbakery Summer Berry 
Macaroons: South Africa
BERRY NEW PRODUCT INTRODUCTIONS, NORTH AMERICa 2008 - 2014
12,121 New Products
New Products of Note: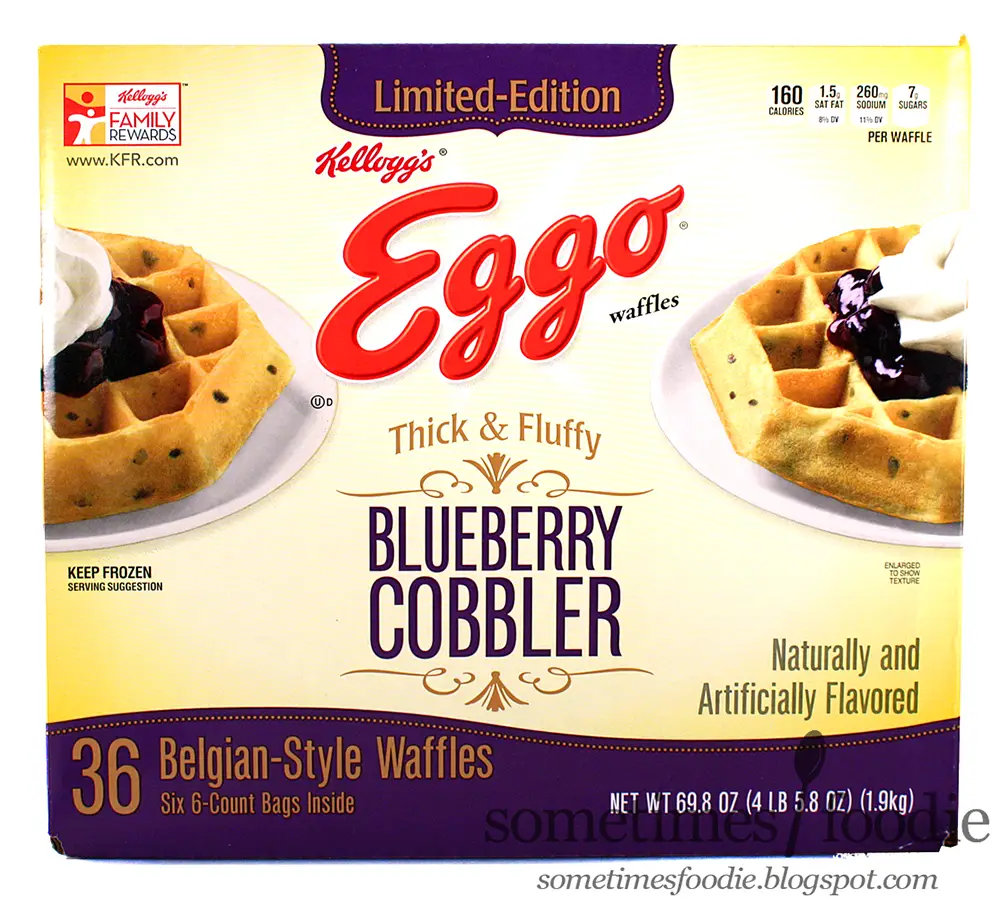 Kellogg's Eggo Blueberry Cobbler 
Belgian-Style Waffles
Tillamook Marionberry 
Pie Ice Cream
BERRIES ON THE MENU
• 9,055 berry flavored menu items
• Beverage is the top menu section
• Casual dining is the top restaurant segment
• Manhattan Bagel is the top restaurant
• "Light" is the top menu claim
• Raspberry is the top berry on the menu
BERRIES ALL AROUND!
With summer officially here, there are several mentions of berry in print media. Here
are some of the highlights.
• An article in the January 2014 issue of Health Magazine discusses "Foods that Fuel" including oatmeal, Greek yogurt and berries.

• An article in the June 2014 issue of Martha Stewart magazine describes "The Essence of Summer: The Time is Right to Bake Pies (and Tarts.)" Recipes included are Red Berries + Lemon Basil Pie, Blackberries + Oregano Pie and Blueberries + Lavender Pie.
• In the August 2014 issue of Southern Living magazine there is a list of "52 Fresh & Juicy Strawberry Recipes" including Strawberry Buttermilk Sherbet, Spiked Strawberry-Lime Ice Cream Pie and Strawberry Bruschetta.

• In the July 2014 issue of Clean Eating magazine, there is a recipe for "Sweet Summer Sippers" that includes sangria, strawberries, coconut and cucumber.
• Sangria and strawberries are also mentioned in the July 2014 issue of Every Day with Rachel Ray in an article called "Glass Act."
• Plums, beets, tomatoes and berries are included in an article in the July 2014 issue of Martha Stewart magazine in an article called "Peak Season."
______________________________________________________________________________________________
FONA CAN HELP!
Let FONA's market insight and research experts translate these trends into product 
category ideas for your brand. They can help you with concept and flavor pipeline 
development, ideation, consumer studies and white space analysis to pinpoint 
opportunities in the market.
Our flavor and product development experts are also at your service to help meet 
the labeling and flavor profile needs for your products to capitalize on this consumer 
trend. We understand how to mesh the complexities of flavor with your brand 
development, technical requirements and regulatory needs to deliver a complete 
taste solution. From concept to manufacturing, we're here every step of the way. 
Contact our Sales Service Department at 630.578.8600 to request a flavor sample or 
visit www.fona.com.