Flavor Insight: Rhubarb
October 31, 2018
Rhubarb is technically a vegetable but is often used in similar ways as a fruit. Harvested in the spring, rhubarb's short season spans from April to June. The stalks are the only edible part, and in fact, the leaves are poisonous. Naturally tart, it is often cooked with a generous serving of sugar and paired with strawberry. However, we're seeing this unique taste featured in new savory products and recipes. From your Grandma's rhubarb crisp, strawberry-rhubarb jam and even sparkling rhubarb ginger beer, let's explore the various forms of rhubarb on the menu, in social media, and in new products.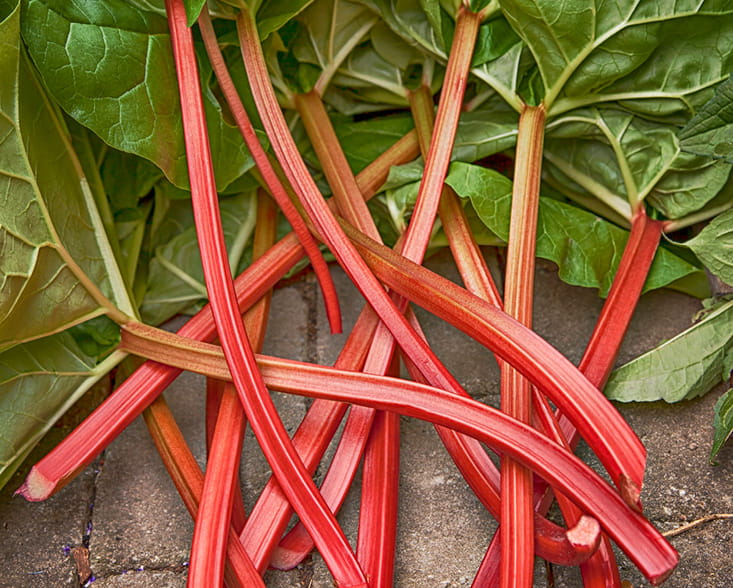 Click Here for the full report!
Rhubarb Print & Social Media Highlights
There are several mentions of rhubarb in social and print media. Here are some of the highlights.
•
While scrolling through Pinterest, rhubarb pins appear in a wide variety of food and beverage recipes but especially baked goods. These pins include sparkling rhubarb lemonade, iced rhubarb tea, rhubarb buttermilk cake, dark chocolate rhubarb brownies, rhubarb sticky pudding, and no-chrun rhubarb ice cream.
•
A Twitter search show tweets mentioning rhubarb, including this one by @uponafoodblog "Baked Rhubarb Compote with Honey Yogurt & Toasted Slivered Almonds, with a recipe attached and this tweet by @bnsnbrnrbakery "Sweet, spicy, and zesty, this Spicy Chipotle Rhubarb BBQ Sauce is just what you need for summer grilling! #recipe #rhubarb."
•
The July/August 2018 issue of Food Network Magazine features a spread: 50 Berry Treats with recipes. Number 29 on the list includes a recipe for a Strawberry-Rhubarb Crisp with rolled oats and brown sugar.
1,165 Rhubarb recipes on genius kitchen
On Genius Kitchen, formerly food.com, 1,165 recipes appear when you search for rhubarb. Recipes include rhubarb crisp, strawberry rhubarb pie, rhubarb muffins, rhubarb jam, rhubarb iced tea, pork chops with rhubarb stuffing, and butternut squash soup with rhubarb.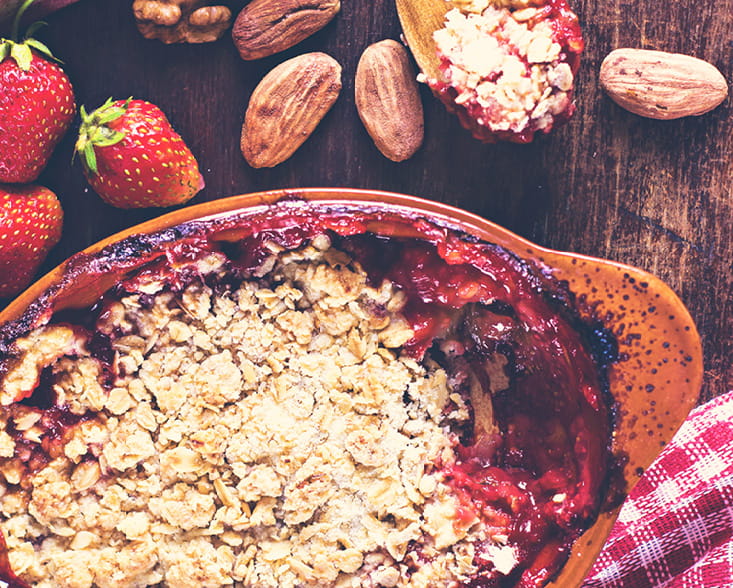 205 Rhubarb mentions on the menu
Fine/ Upscale Dining is the top restaurant segment, with dessert, beverage and appetizer as the top three menu sections with the most rhubarb flavored items. Dessert accounts for 40% of all rhubarb flavored menu items.
MENU MENTIONS:
Salt Cured Greek Yogurt with Strawberry Rhubarb Preserves and Pistachio at The Purple Pig in Chicago, Illinois.Organic Roast Chicken with Rhubarb Agrodolce, pine nuts and golden raisins at Joan's in the Park in St. Paul, Minnesota.Rhubarb Brown Butter Tart with chamomile cream and rhubarb granita at Restaurant Eve in Alexandra, Virginia.Back to Basics Cocktail with Deep Eddy vodka, rhubarb serum, lavender, lemon, ginger beer at Urban Farmer in Portland, Oregon.
Rhubarb shows off it's stripes
In a May 2018 New York Times article is discussed the difficulty of making a rhubarb recipe one that is visually pretty. The high moisture content of rhubarb can lead to the rhubarb quickly disintegrating when heated. This article recommends poaching the rhubarb in a sugar syrup first and you can add flavors like vanilla, cardamom, star anise or even lemon to add a unique twist and a recipe for Vanilla-poached rhubarb pound cake.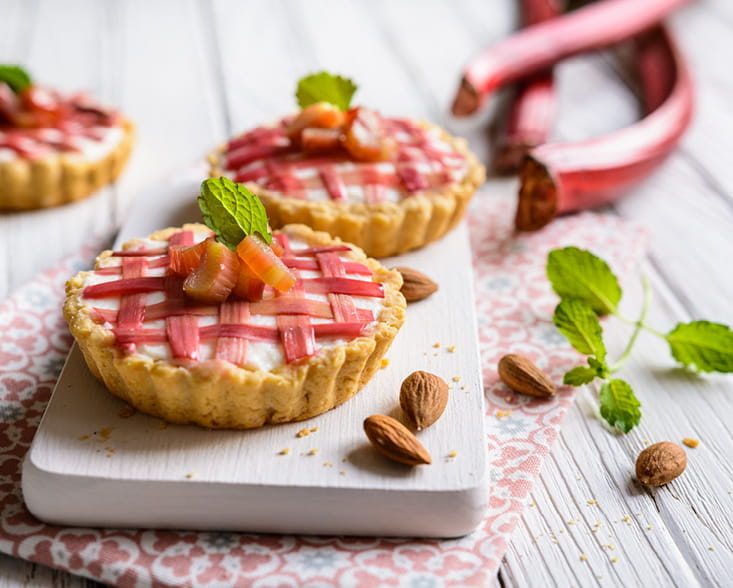 Rhubarb Global New Product Introductions: 2013-2017
798 Rhubarb flavored new product introductions
GLOBAL FAST FACTS:
EUROPE is the top global region for rhubarb new product introductions with 84% of all new products.
SPOONABLE YOGURT is the top product sub-category globally for rhubarb flavored new products.
STRAWBERRY is the top flavor paired with rhubarb.
Rhubarb North America New Product Introductions: 2013-2017
62 Rhubarb flavored new product introductions
NORTH AMERICA FAST FACTS:
NORTH AMERICA accounts for 8% of all the rhubarb flavored new product introductions.
CAKE, PASTRY & SWEET GOODS is the top product sub-category for rhubarb flavored new products..
STRAWBERRY is the top flavor paired with rhubarb.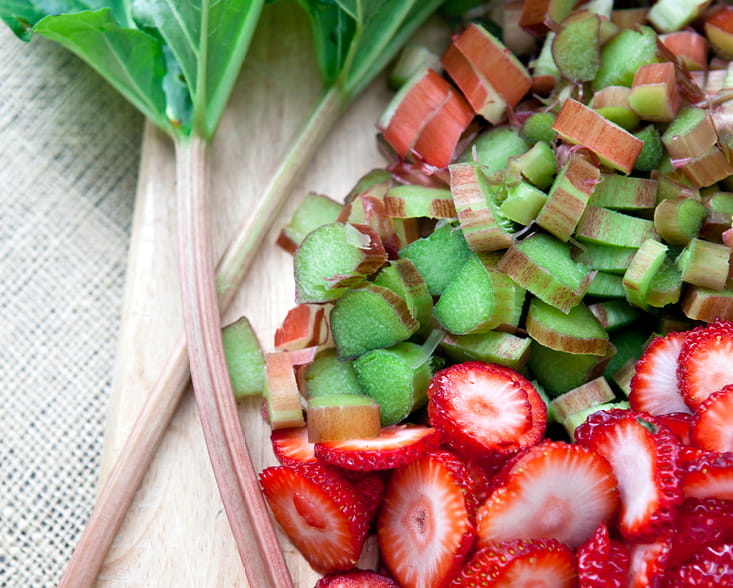 The Takeaways
From savory breakfast bars to high protein bars for kids, this category's continued innovations and consumers' continued demands for portable, snackable items that are more than empty calories keep the market evolving and product developers creating. Products addressing rising concerns such as food allergies, sugar and food waste provide opportunities for product developers looking for new ways to connect with consumers.
Click Here for the full report!
You deserve more. Let's get started.
What does true partnership look like? You deserve a flavor partner ready to turn these trends into the tangible.
Let FONA's market insight and research experts get to work for you. Translate these trends into bold new ideas for your brand. Increase market share and get to your "what's next." Our technical flavor and product development experts are also at your service to help meet the labeling and flavor profile needs for your products to capitalize on this consumer trend. Let's mesh the complexities of flavor with your brand development, technical requirements and regulatory needs to deliver a complete taste solution.
From concept to manufacturing, we're here for you — every step of the way. Contact our sales service department at 630.578.8600 to request a flavor sample or chat us up at www.fona.com/contact-fona/
Sources in full report