Not Yet in Keto? Two Consumer Groups & Three Questions to Consider
July 15, 2019
At FONA, we've been examining the drivers and motivations of the keto consumer. What we've discovered: This is a group of committed consumers who are on the hunt for convenient and great-tasting products to help them reach their goals.
We've also discovered that there is another group of engaged consumers:
those drawn to the functionality of particular keto ingredients – namely healthy fats and BHB salts. In this piece, Business Director Cara Newkirk explores the two consumer groups and three considerations before you "go keto."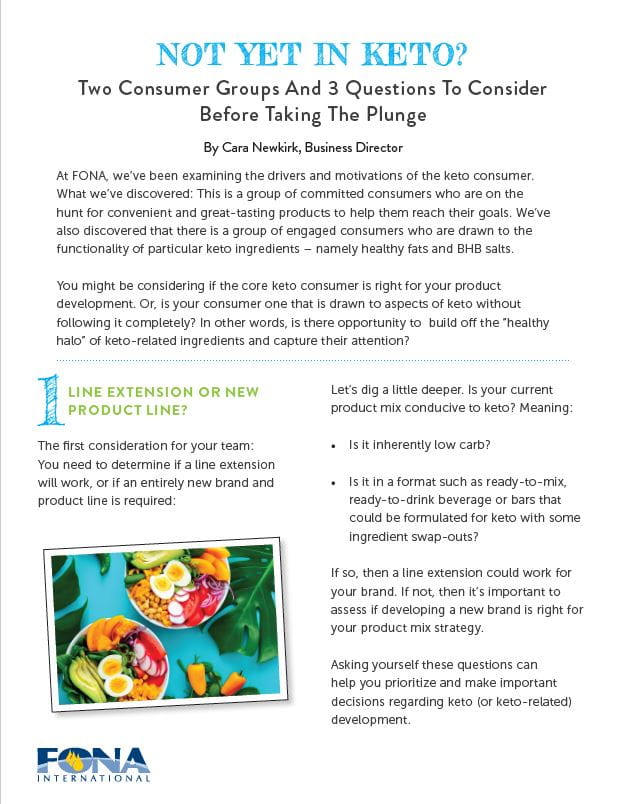 Download here
---
Questions? Concerns?
Visit
www.fona.com/cha
t or call 630-578-8600 and we'll be happy to help.