Our Shoppers Take On... Dining Out
September 11, 2019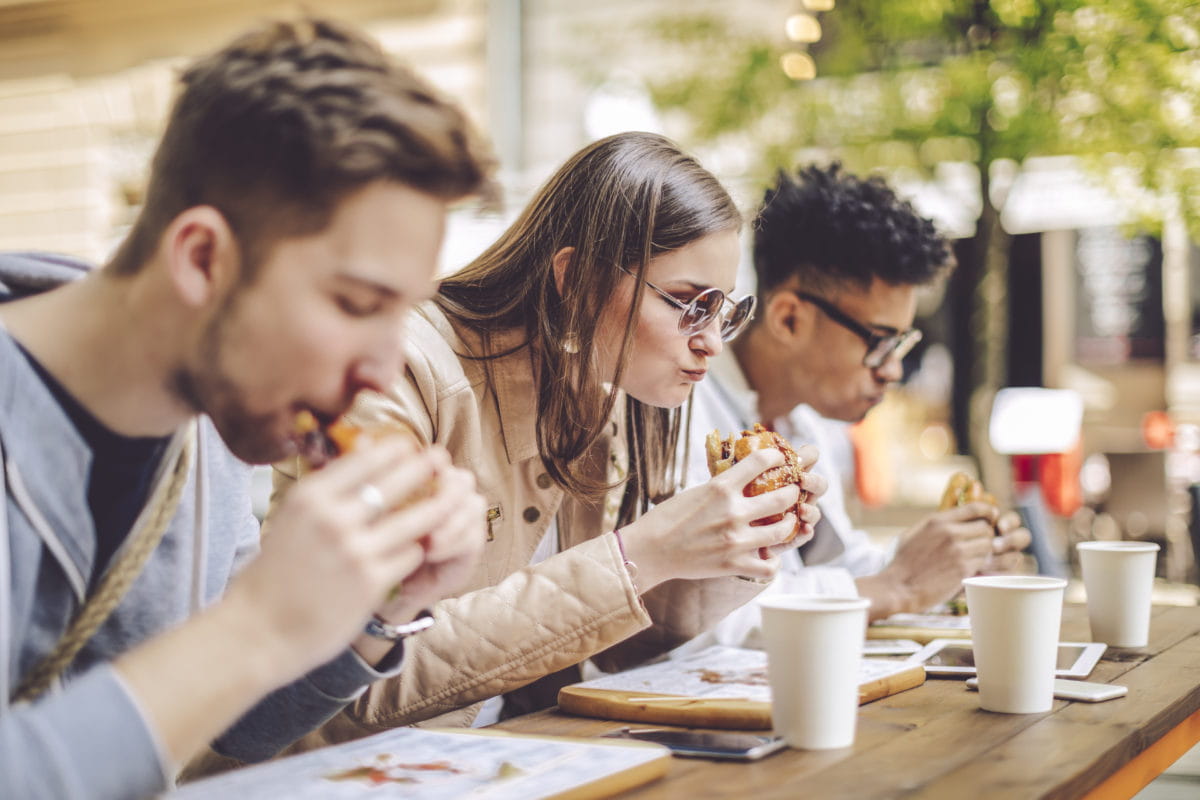 We asked our dedicated panel of consumers about their habits and interests when eating out. What they said: Yes to new flavors, and no to letting calorie counts affect their indulgence. Find out where price ranks in priorities, and what cuisine types take the cake. That and more in today's Shopper Panel Spotlight.
This week, our shopper panel takes on dining out.
In this interaction our panelists were asked about their dining out habits. How often do they dine out? What is their favorite cuisine? How adventurous are they when choosing menu items? Who are they dining with? Why are they dining out? Do calories influence what they are ordering?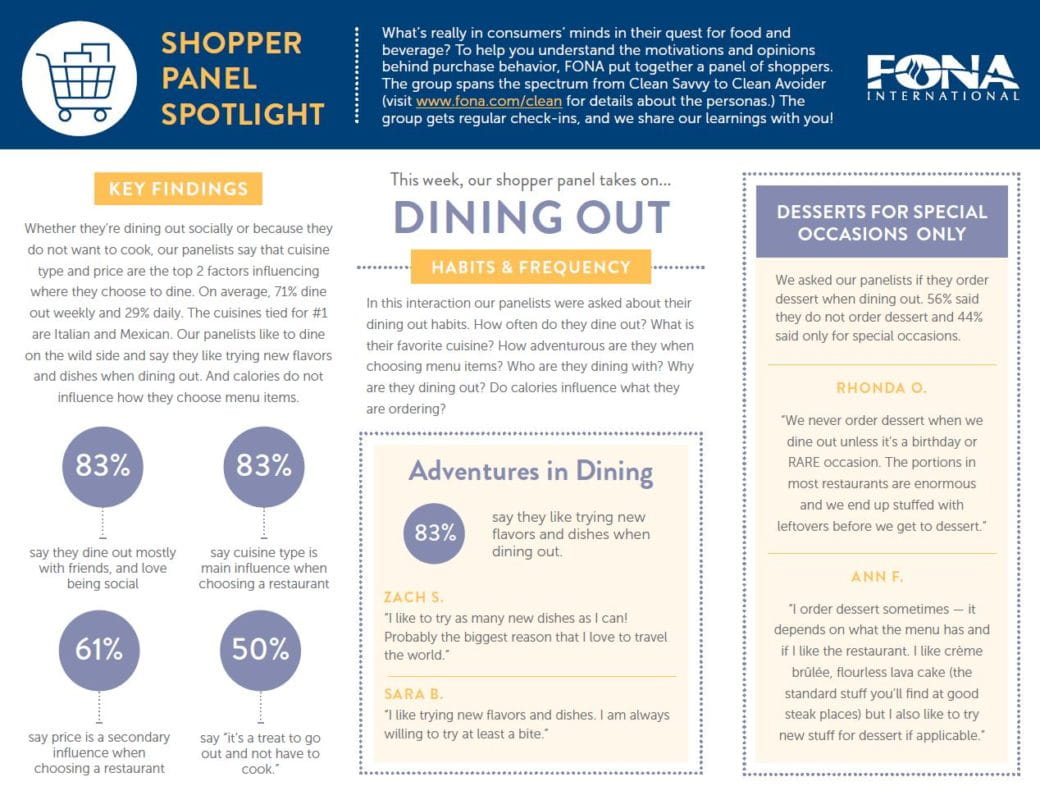 Click here!